How Did Wiz Khalifa Get His Name?
Wiz Khalifa is a rapper who has managed to successfully cross over into icon status. His fans know him best for songs like "See You Again" and "Roll Up" as well as for his successful collaborations with other big-name artists.
Khalifa has been a staple presence in the music scene since the early 2000s, and thanks to a series of savvy business decisions, it is likely that he will remain a big star for years to come. Although he has millions of fans who appreciate his work, it is likely that even Khalifa's most ardent followers don't even realize that he has another name, one that he hasn't utilized for several decades.
How did Wiz Khalifa get his stage name?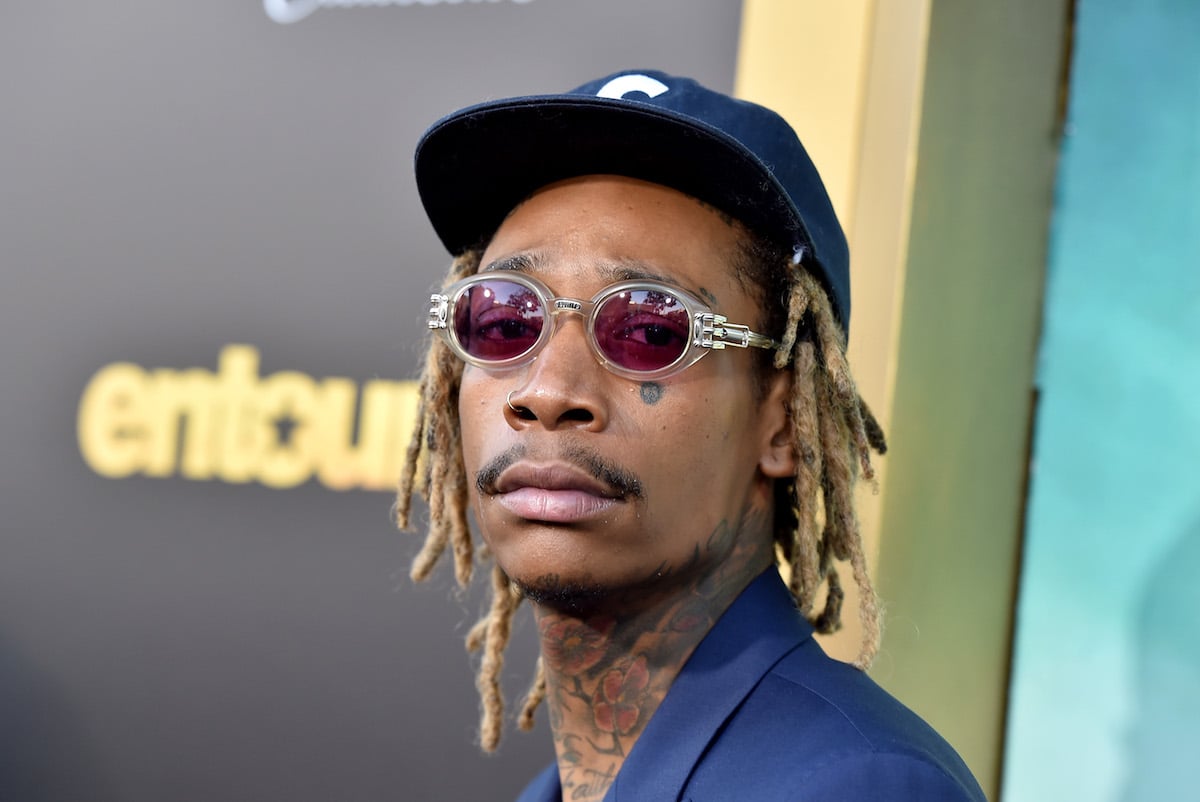 Khalifa was born Cameron Jibril Thomaz in September 1987. As a child, he and his family moved frequently thanks to his parents' military service. When the boy was three years old, his father and mother divorced, and he ultimately settled in with his mother. He was drawn to music at a very young age and he started writing and performing his own songs before he was a teenager.
It was around that time that Khalifa decided to adopt a new stage name — ultimately choosing the moniker Wiz Khalifa, although he tried out several variations of the name at first. As he later detailed, "when I first started rapping my Uncle's name was 'Knowledge' and we were all in a group. I wanted to make a name that was sort of like his, so I chose Wisdom. My Uncle was Muslim so he gave me the "Khalifa" which means "SUCCESSOR". I was Wisdom Khalifa for a while when I was younger and then I turned about 15 and I dropped the "dom" from Wisdom."
The rapper has also claimed that the nickname "Wiz" is one that stuck from childhood since his friends would often state that he was "good at everything."
Wiz Khalifa is known for hit songs like 'Black and Yellow'
It didn't take long before Khalifa broke through into the big time, with popular songs like "Say Yeah" and "Black and Yellow." In 2007, he started working with Warner Brothers Records, achieving mainstream success and going on to collaborate with artists like Kanye West, Rick Ross, and Charlie Puth. These days, Khalifa is known not only as a rapper but as a businessman as well — with a net worth of around $60 million, according to Celebrity Net Worth.
Khalifa has also made headlines many times for his high-profile relationships, including a long-running romance with pop culture personality Amber Rose. Through it all, however, Khalifa has kept the focus squarely on his music, making artistic choices that earn him critical and fan acclaim.
Wiz Khalifa isn't the only rapper with a unique stage name
Khalifa might have one of the most interesting stage names of any popular rapper, but there are others who have also chosen memorable monikers. High-profile rapper Eminem originally chose his stage name based on his real-life initials, Marshall Mathers, according to Billboard. Ultimately, he changed it up to "Eminem" for easier spelling purposes.
Snoop Dogg is another rapper with a stage name that has become synonymous with cool. Born Cordozar Calvin Broadus, the young man was nicknamed Snoopy by his mother when he was a child, thanks to his resemblance to the fictional cartoon dog. Later, when he started pursuing music, he adopted it as his stage name, originally choosing Snoop Doggy Dogg, and then shortening it to simply, Snoop Dogg.
RELATED: Is Eminem Still the Most Famous Rapper in the World?