How Do You Pronounce Idris Elba's Name?
Idris Elba is a multi-talented Hollywood star who has worked as a rapper, actor, producer, and songwriter over the years. Elba, who has long been a contender for the role of James Bond, has appeared in many high-profile projects and is an established member of the Marvel Cinematic Universe.
The handsome actor is a huge fan favorite and has even become a successful businessman. But despite his fame, many people have trouble pronouncing and spelling his unusual name. 
How did Idris Elba become famous?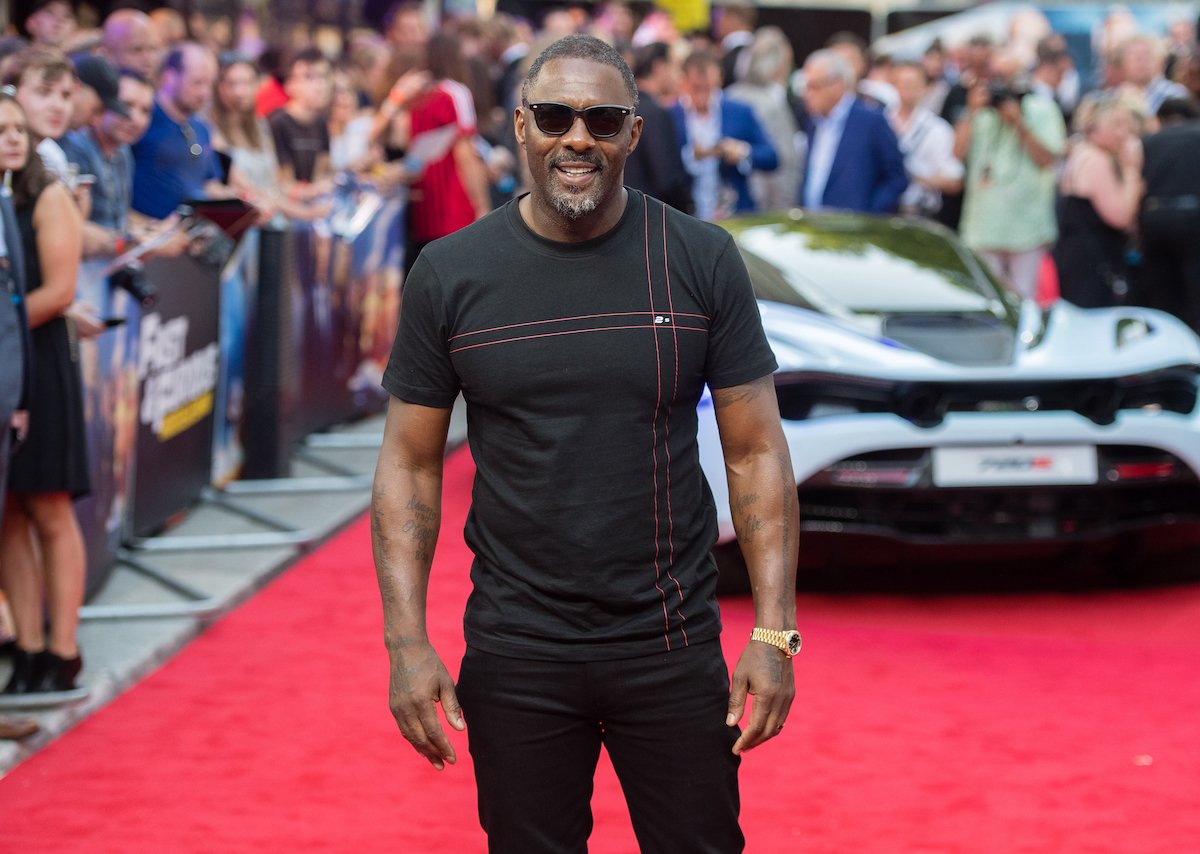 Born Idrissa Akuna Elba in England in 1972, Elba grew up in a working-class family. He later shortened his name to Idris. In middle school, he began acting in various stage shows and local productions. Still, Elba first found success as a DJ, working with his uncle to play at weddings and events around town before eventually launching his own DJ business.
In his early 20s, Elba dipped his toe into acting again. He began landing roles in various TV productions, including English shows such as Family Affairs, The Ruth Rendell Mysteries, and The Inspector Lynley Mysteries. Elba also worked in stage productions. Eventually, he earned enough experience and acclaim to move to New York City to pursue acting further. 
What is Idris Elba best known for?
Idris Elba first received acclaim stateside for his work in the popular HBO series The Wire. As the character Stringer Bell, Elba earned legions of fans. The role was a springboard to fame and the chance to land high-profile film roles. A few of Elba's biggest movie roles early in his career included American Gangster, Prometheus, and Pacific Rim. In 2011, Elba became a Marvel Cinematic Universe member when he won the role of Heimdall in Thor. He has since appeared in multiple other Marvel projects, including Thor: The Dark World, Thor: Ragnarok, and Avengers: Infinity War.
Elba has consistently been a fan favorite since bursting onto the entertainment scene two decades ago. He has also made many most-beautiful lists of Hollywood celebrities. People even named him "Sexiest Man Alive" in 2018. These days, Elba is still hard at work, filming movies and TV projects, making time for his own hobbies in the meantime. 
How do you pronounce his name?
Idris Elba's unusual, memorable name sets him apart from the crowd. According to BabyNames.com, the name "Idris" is of Arabic origin, meaning "righteous." That's certainly appropriate, considering the number of heroic characters Elba has played during the course of his career. As for how to pronounce his name, BuzzFeed breaks it down for fans who might squint at the spelling. His full name should be pronounced "ih-driss elle-ba." 
Elba himself once revealed why he changed his name. He told the Guardian G2: "My name was Idrissa. I was not getting away with that. There was a kid who used to laugh every time my name was called out at registration. That's why I changed it."
Ultimately, everything worked out well for the handsome star. And these days, he's one of the biggest celebs.
Stay tuned to Showbiz Cheat Sheet for all the latest entertainment news!