'How I Met Your Father': Who Will 'Veronica Mars' Alum Chris Lowell Play?
How I Met Your Mother is a cult-classic comedy TV series that ran from 2005 through 2014. Fans love the show for its self-referential humor, witty writing, and brilliant acting from the stars. These days, How I Met Your Mother is still in syndication, and more viewers than ever are discovering the series. Fans of the series got some exciting news in recent months with the announcement that a brand-new spinoff show is coming. While details on How I Met Your Father are sparse for now, more information has been unveiled in recent days regarding casting.
Most notably, the up and coming young actor Chris Lowell has been attached to How I Met Your Father, landing an exciting role that should keep fans buzzing.
What do fans know about 'How I Met Your Father'?
For years, rumors of a How I Met Your Mother spinoff have swirled in Hollywood circles — however, it wasn't until early 2021 that the official spinoff was announced. How I Met Your Father was announced in April 2021, with showrunners revealing that Hilary Duff would be taking the lead role in the series, which currently has no set release date. The show will be streaming on Hulu and will tell the story of Sophie (played by Duff), who tells her son the story of how she met his father, using the original series' unique narrative structure.
Many of the original creators from How I Met Your Mother are attached to work on the new series, including executive producers Carter Bays and Craig Thomas. In addition to Duff, other cast members have been unveiled in recent days, with one young star, in particular, drumming up some serious interest in the new series.
What role does Chris Lowell have in 'How I Met Your Father'?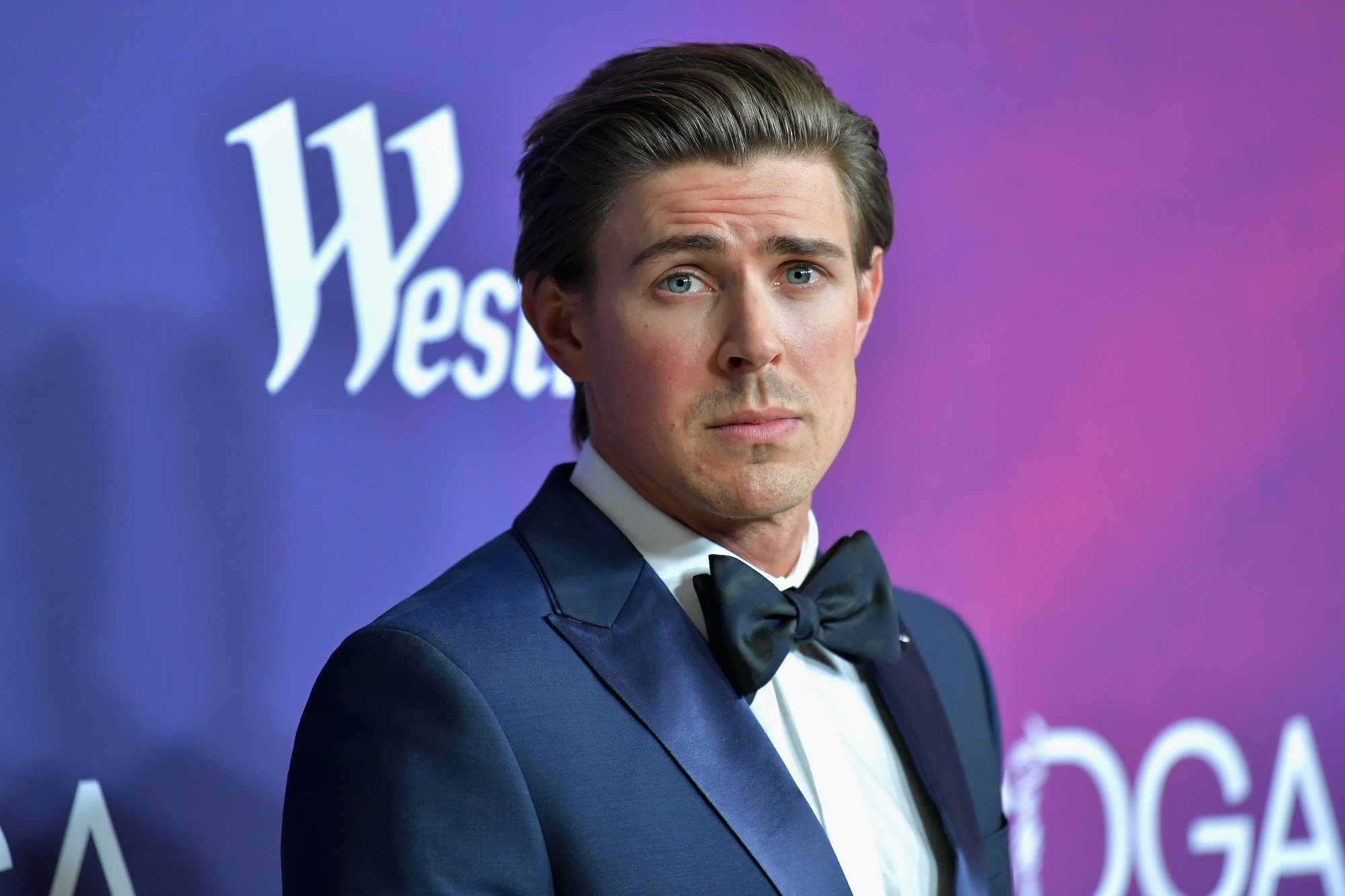 A recent report from Deadline reveals that Chris Lowell has been cast in How I Met Your Father as one of Sophie's close friends, a man named Jesse. The report describes Jesse as "an aspiring musician who works as an Uber driver to make ends meet and lives with his best friend Tom." Jesse is smart, cynical, and matter-of-fact, with an edge to his personality that makes him a valuable addition to his friend group.
Lowell has been a staple in the entertainment industry for years, with prime roles in TV shows like Veronica Mars, Private Practice and GLOW. Most recently, Lowell was seen in the movie Promising Young Woman, in a role that has been earning awards-show buzz. Lowell has also worked as a movie director, for the film Beside Still Waters.
What other stars have been cast in 'How I Met Your Father'?
So far, Hilary Duff and Chris Lowell are the only confirmed cast members in How I Met Your Father. Still, many fans are discussing the possibility of some original cast members returning to the show, including Neil Patrick Harris and Cobie Smulders. Even Hilary Duff has hinted at some fun cameo appearances from the original cast, revealing in a recent interview "I don't want to give it all away and the script is definitely being changed a little bit. But it does tie in and, you know, hopefully, we'll have some fun guest appearances from the original cast."
For now, fans will have to wait and see what is announced next — it certainly seems as though showrunners for the upcoming series do have some surprises up their sleeves. Stay tuned to Showbiz Cheat Sheet for all the latest entertainment news!
RELATED: 'How I Met Your Dad' Could Fill Void Left By 'How I Met Your Mother'