'How I Met Your Mother': Cobie Smulders' Real-Life Husband Made a Few Cameos In the Series
Find out who Cobie Smulder's husband played in the sitcom.
Cobie Smulders is a Canadian-American actor who has made a name for herself as a very versatile performer. A member of the Marvel Cinematic Universe (MCU), Smulders has also appeared in movies like Safe Haven, Results, and Jack Reacher: Never Go Back.
Smulders is a busy wife and mother, and although she works hard to keep her personal life separate from her public persona, on at least a few occasions, her worlds crossed. Most notably, Smulders' real-life husband, a comedian with a following all his own, appeared in a few episodes of her popular series How I Met Your Mother, where she played Robin.
How did Cobie Smulders become famous?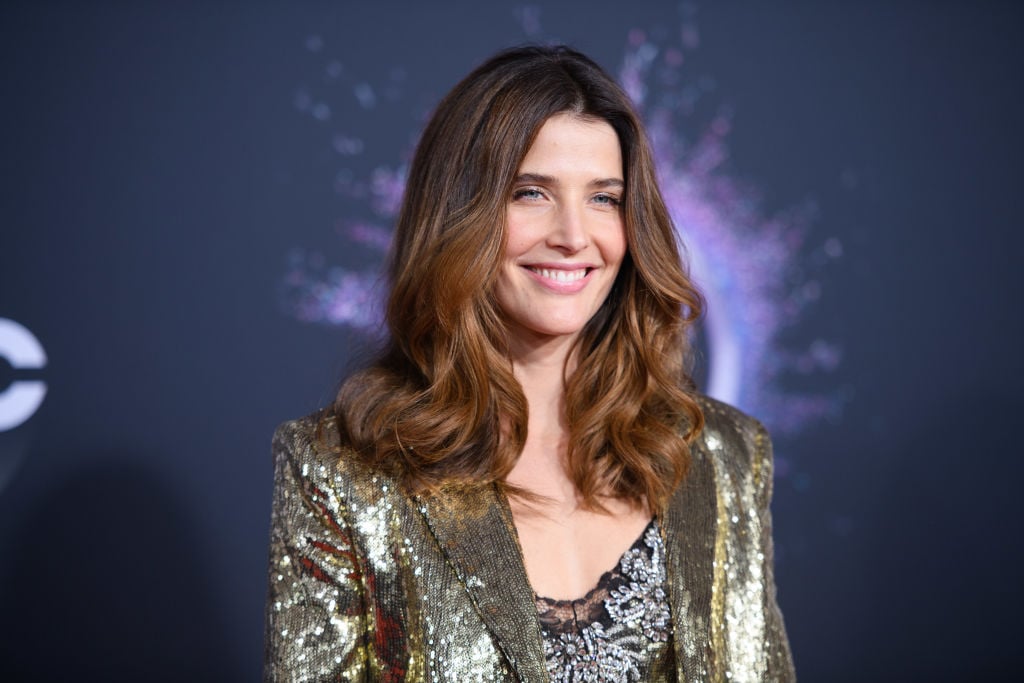 Smulders was born in Vancouver, British Columbia, in 1982. When she was in middle school, she had aspirations of being a marine biologist — but modeling came calling instead, and Smulders began posing for a variety of publications and brands.
Relatively quickly, Smulders began landing roles in television shows like Jeremiah and The L Word. 
In 2005, Smulders was cast in the TV series How I Met Your Mother. As television reporter Robin Scherbatsky, Smulders earned legions of fans and received a lot of praise from critics for the way she was able to carry some of the show's dramatic storylines as well as the more lighthearted ones. 
How long did Cobie Smulders appear in 'How I Met Your Mother'?
As the on-again, off-again love interest of both Barney Stinson and Ted Mosby, Robin is a central character in How I Met Your Mother. While Smulders might have been relatively unknown to many viewers when she took on the role of Robin, by the time the show was in its third season, people all over the world knew her name — and the character that she so perfectly portrayed.
Smulders acted in How I Met Your Mother for the entire series duration, appearing in most episodes of the show. How I Met Your Mother ended in 2014, by which time Smulders was a global superstar, a member of the MCU, and a highly-paid actor. Smulders had also gotten married during the show's run, to Saturday Night Live star Taran Killam. 
Cobie Smulders' spouse made some surprise appearances in 'How I Met Your Mother'
In 2009, Smulders got engaged to comedian Killam. The two had been dating for about four year, and got married in 2012.
Killam later opened up about the early days of their relationship, explaining that "it was hot and heavy a month in. She was driving me around and suddenly she did a U-turn for no reason and I was like, 'What is happening? What are you doing?' And she was like, 'Sorry. It's something I always do.'" Killam explained that Smulders had seen a child running a lemonade stand, and her act of simple goodwill helped him realize that she was the one for him.
Most of the time, Smulders and Killam keep their love away from the spotlight. Still, Killam made several cameo appearances on How I Met Your Mother, surprising and delighting viewers.
According to The Hollywood Reporter, Killam had a recurring role as a character named Blauman, a distinctly unpleasant man who memorably showed up at Robin and Barney's wedding. All in all, Killam appeared in How I Met Your Mother six times — making him an important addition to the show's mythology.