How is 'Love, Victor' Connected To 'Love, Simon'?
One of the few rom-coms to center around a gay teen figuring it all out, Love, Simon was an instant classic for many. Now, Love, Victor debuts on Hulu later this month. It's a series with a very similar format to Love, Simon with a narrator and another gay teen trying to navigate love. But how and why are the two connected?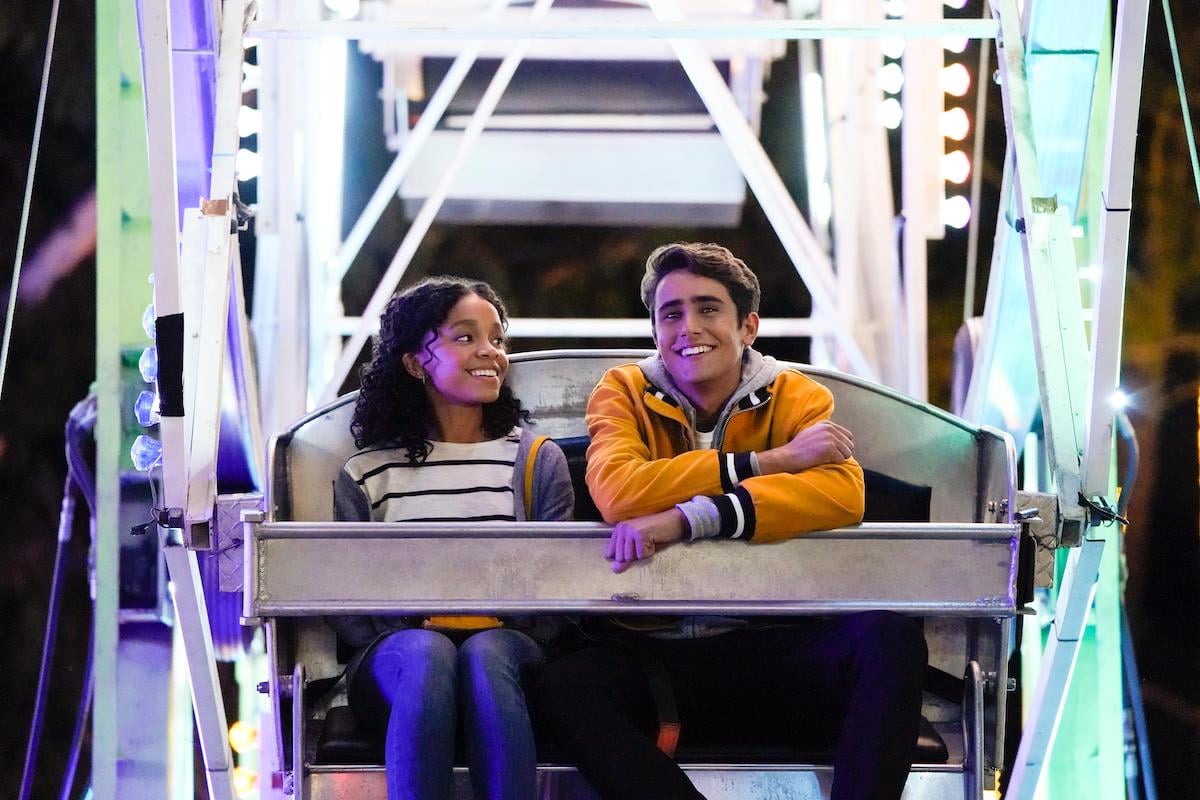 RELATED: Hulu Watch Party Option Lets You Have Movie Nights Remotely
'Love, Victor' takes place in the same universe, and same high school, as 'Love, Simon'
Back in April of 2019, Love, Victor was announced as going straight to series and was marketed as a spinoff of Love, Simon with the same title. The official synopsis came out in August of 2019 and confirmed that the two share a universe.
"Love, Simon is a powerful story embraced by critics and audiences alike for its universal messages of authenticity, love, and acceptance," the statement read, according to Slashfilm. "We are honored to partner with the talented team at 20th Century Fox Television to bring this new chapter of a beloved story to Disney+ [now Hulu], continuing the personal and uplifting narrative that captivated fans of the original film."
It takes place at the exact same high school as in the movie, just one year later. Victor is another in-the-closet teen trying to come to figure out what his sexuality is. "Sixteen will be the year I finally figure out what I want," he said in the trailer. 
Showrunner Brian Tanen talked about the appeal of focusing on one character for more than just one movie."You get to live with the characters for longer than just two hours, you get to see them blossom and develop over time," he told Gay Times UK.
Nick Robinson will reprise his role as Simon as well
Another massive connection between the two is Simon Spier himself. The trailer for the Hulu original series shows Victor's (Michael Cimino) voiceover narration, very similar to Nick Robinson's Simon in the movie. Victor is writing to Simon about his trouble with finding himself. And it turns out that Simon, reprised by Robinson, will narrate as well.
Deadline reported last August that Robinson is a producer on the series and will narrate. It's unclear when he'll show up, since Cimino's voice as Victor is mostly heard in the trailer. But maybe Simon will respond to the letters Victor's sending him. It's unclear how he got in touch with Simon or knows his story, but the show will surely tell audiences that early on. 
RELATED: Some Roku Users May No Longer Be Able to Access Hulu From Their Devices Soon
It's also important to note that Keiynan Lonsdale, who played Simon's love interest Bram in Love, Simon, is also guest starring and appears at the end of the trailer. Isaac Aptaker and Elizabeth Berger, who were writers on Love, Simon, are also showrunners and writers on Love, Victor. 
'Love, Victor' was originally supposed to premiere on Disney+
As seen above, when Love, Victor was announced, it was set to release as a part of Disney+'s lineup. However, it was moved to Hulu because of its more "adult" themes, including alcohol, "marital issues" for the parents on the show, and sexual exploration. But it doesn't seem like it's because of the LGBTQ aspect because High School Musical: The Musical: The Series features LGBTQ teens. 
Tanen talked more about the show's focus on coming out and coming terms with your sexuality as a teenager. 
"The journey of coming out and realizing this thing about yourself when you're that age, it is a bit of a long process," He told Gay Times. "We really get to spend time with the character, and watch them grapple and watch them grow and finally embrace who they are."
He also said it's the type of representation that's needed in the world. "I feel like, had this existed when I was in high school, I would have really appreciated it," he said. 
Love, Victor premiers on Hulu on June 19. 
RELATED: 'Lizzie McGuire': Hilary Duff Seemingly Shades Disney+ After 'Love, Simon' Spin-Off Moves to Hulu