How Kim Kardashian Was One of the First to Know About Caitlyn Jenner's Gender Identity
The Kardashian-Jenners are probably the most famous family in the world, and people everywhere want to know everything there is to know about their lives. This family includes sisters Kim Kardashian West, Kourtney Kardashian, and Khloé Kardashian, and the Jenner twins: Kylie and Kendall.
Matriarch Kris Jenner is the leader of the pack, and for many years she was married to Caitlyn Jenner, who helped her raise all of the kids.
In 2015, Caitlyn Jenner made headlines by bravely announcing her transition to the world. Although some fans were surprised to hear that Jenner identified as a woman, it turns out that some of her famous family members may not have been as shocked. Jenner recently spoke on whether it was hard to "come out" as a woman to her kids and stepkids, and who was the first Kardashian-Jenner sister to find out about her gender identity.
Who is Caitlyn Jenner?
Former Olympian Caitlyn Jenner married to Kardashian matriarch Kris in 1991. Together, they had two twin girls, Kendall and Kylie, who are now superstars in their own right.
Caitlyn Jenner also stepped into the role of stepfather to Kris' four children from her previous marriage as they were growing up, and has four other children from previous marriages. She announced her identity as a woman during a 20/20 interview with Diane Sawyer back in 2015.
"For all intents and purposes I'm a woman," she told Sawyer at that time, adding: "My brain is much more female than it is male. It's hard for people to understand that, but that's what my soul is."
People around the world applauded her for being true to who she is and for paving the way for transgender people around the world.
Kim was the first Kardashian-Jenner sister to know about Caitlyn's gender identity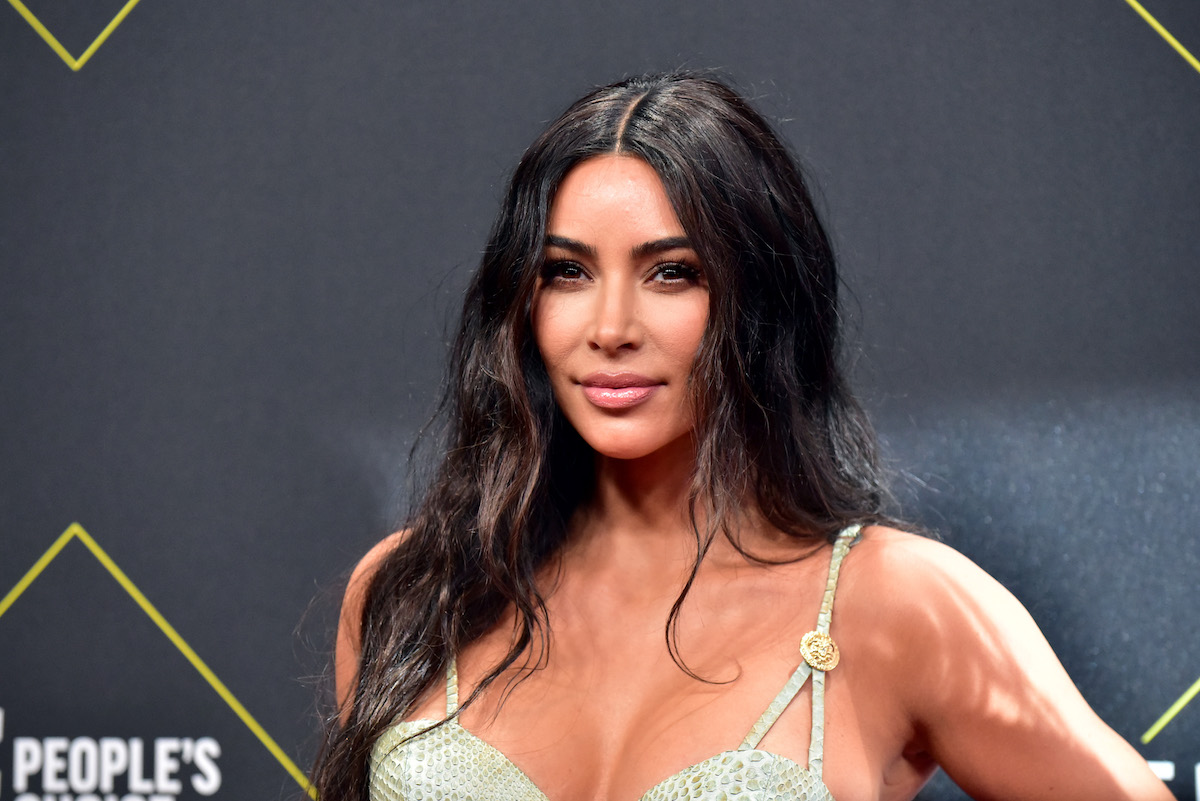 On a new talk show called Hollywood Disclosure, hosted by Australian TV personality Serena DC, Jenner talked about what it was like to have to hide her identity while living in a house full of family. The show will premiere on A&E on June 11th at 11 AM, but we got a sneak peek.
In the interview, Serena DC asks Jenner: "Did you have to psych yourself up to be able to come out to the kids?"
Jenner responds hesitantly: "My kids knew."
Serena DC clarifies whether Jenner means that the Kardashian-Jenner clan just knew in their hearts, or whether they actually knew because they'd seen something.
"I got caught a couple times, don't tell anybody!" Jenner is seen laughing.
Jenner revealed that it was her stepdaughter, Kim Kardashian West, who was one of the first of the family to find out about her gender identity.
"Kimberly kind of walked in when nobody was in the house, and I thought I was free, and I was out in the garage, and she all of a sudden comes walking in… I had to do a little bit of explaining there," Jenner explained. She went on to reveal that she was wearing a dress at the time.
Is Kardashian West supportive of Jenner's transition?
Kardashian West has been very supportive of Caitlyn Jenner's transition, and they seem to have a positive relationship. Kardashian West was seen at Jenner's 70th birthday party in Malibu in October of 2019. In fact, the whole gang attended, minus Khloe Kardashian and Kris Jenner.
However, things weren't always so peachy between Caitlyn Jenner and the Kardashian-Jenner sisters. Although they were supportive of Jenner's transition, it was what Caitlyn Jenner said about their mother, Kris Jenner, in her memoir that set the girls off.
In the book, Caitlyn Jenner claims that Kris Jenner always knew about her desire to be a woman but made her feel "weak and inferior." It's natural that Kris Jenner's daughters would take her side after such a claim, but we're glad to see that Kardashian West and Jenner seem to have patched things up.