How Long Did Michael C. Hall and Jennifer Carpenter Date After Meeting on 'Dexter'?
Despite playing on-screen siblings, Michael C. Hall and Jennifer Carpenter fell for each other. Years later, they've been married and divorced.
Dexter has set some kind of record. The last season was in 2013 — or so everyone thought. But Showtime brought the series back in 2021, in the form of Dexter: New Blood. How many shows are revived almost 20 years later?
Naturally, Michael C. Hall and Jennifer Carpenter reprised their roles because Dexter wouldn't be the same without the two of them. However, their relationship isn't the same. While working on the original Dexter series, Hall and Carpenter met, married, and then divorced. Here's what we know about their former relationship.
Michael C. Hall and Jennifer Carpenter met on the set of Dexter in 2006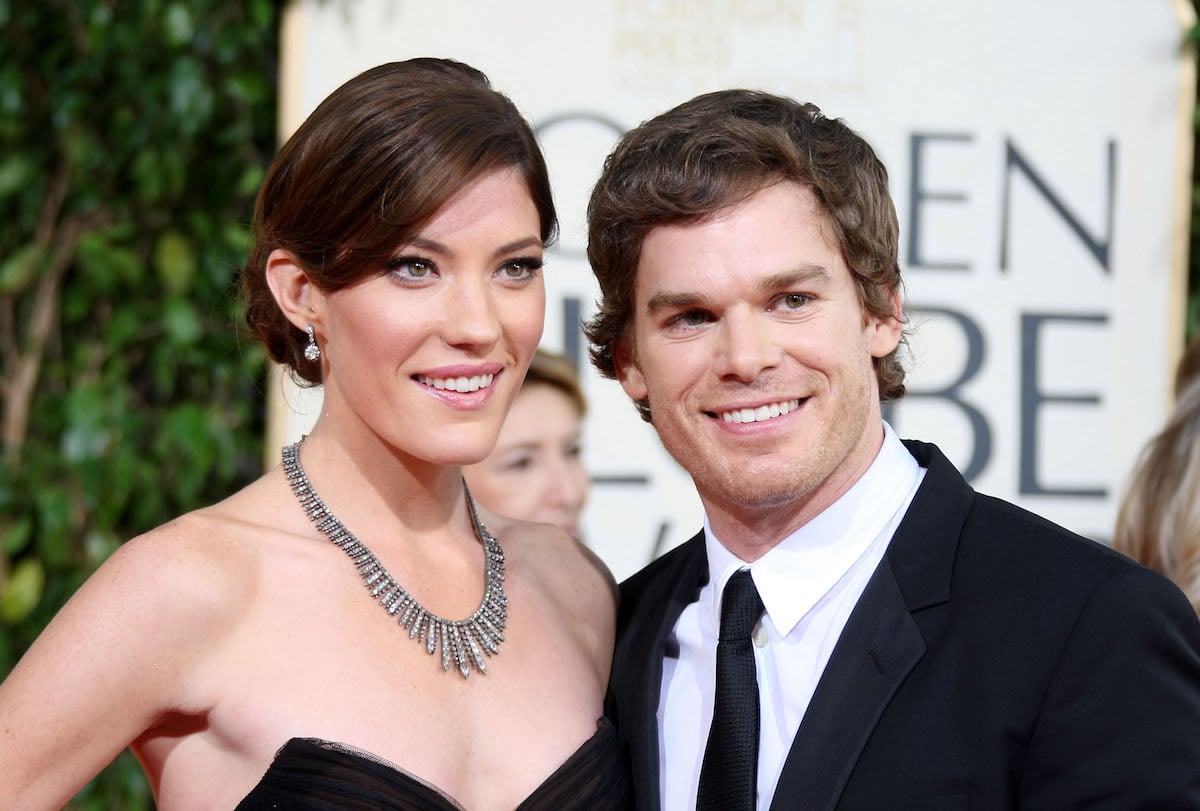 On the show, Hall and Carpenter play brother and sister. He's the murderous titular character, and she's the cop. The two represent the classic good and evil dichotomy, although nothing is that black and white on Dexter. As brother and sister, Hall and Carpenter's characters don't have a lot of on-screen chemistry. But that didn't stop something from blossoming between the actors themselves. 
Hall and Carpenter announced they were dating in 2007, according to InStyle. This was just a year after they met on the set of Dexter. A year later, in 2008, the two tied the knot in an intimate ceremony. Hall and Carpenter eloped, so even their family was absent on their big day. Carpenter has said she feels a wedding is a special commitment between two people; it's best celebrated with only those two people present. 
The on-screen siblings continued to work on Dexter together after their wedding and even after Hall was diagnosed with a serious disease. In 2009, Hall announced he had Non-Hodgkin's lymphoma, a serious and sometimes fatal cancer. The treatment is intense, and Carpenter helped her husband through it. Once he was cancer-free, however, things fizzled. 
After only two years of marriage, Hall and Carpenter divorced 
Hall was able to beat lymphoma shortly after he announced his diagnosis. By 2010, just a year later, his marriage to Carpenter was over. The two were married for a total of two years and went through some difficult times during that period. They obviously still have a special bond, but their marriage just didn't work out. 
The two didn't let their divorce affect their work. The original Dexter aired until 2013 — three years after the official end of Hall and Carpenter's relationship. The two continued filming together, and things remained civil on set. Now, on the set of Dexter: New Blood, Hall and Carpenter are working together again. 
Michael C. Hall and Jennifer Carpenter still get along great 
According to Carpenter, the two still have a great time on the set of Dexter. Despite a short marriage, the two have been through a lot together. Apparently, they still joke constantly on the set. Their prior marital status hasn't affected their relationship.
Hall and Carpenter are still good friends, although she does admit the ending of their marriage changed some things between them. In the end, they're comfortable with each other. She told Today, "Just because the marriage ended doesn't mean the love isn't still there." 
Now, Michael C. Hall is married again. His current wife is a book critic. According to Hidden Remote, the two tied the knot in 2016. As for Carpenter, she married again in 2016 as well. Her current husband, Seth Avett, is in the music biz.