How Many Awards Did Megan Thee Stallion Win?
Megan Thee Stallion had a great night at the Grammy Awards. The rapper was nominated in four categories and gave two unforgettable performances during the live broadcast. But how many awards did she end up taking home? And how many has she won this awards season in general?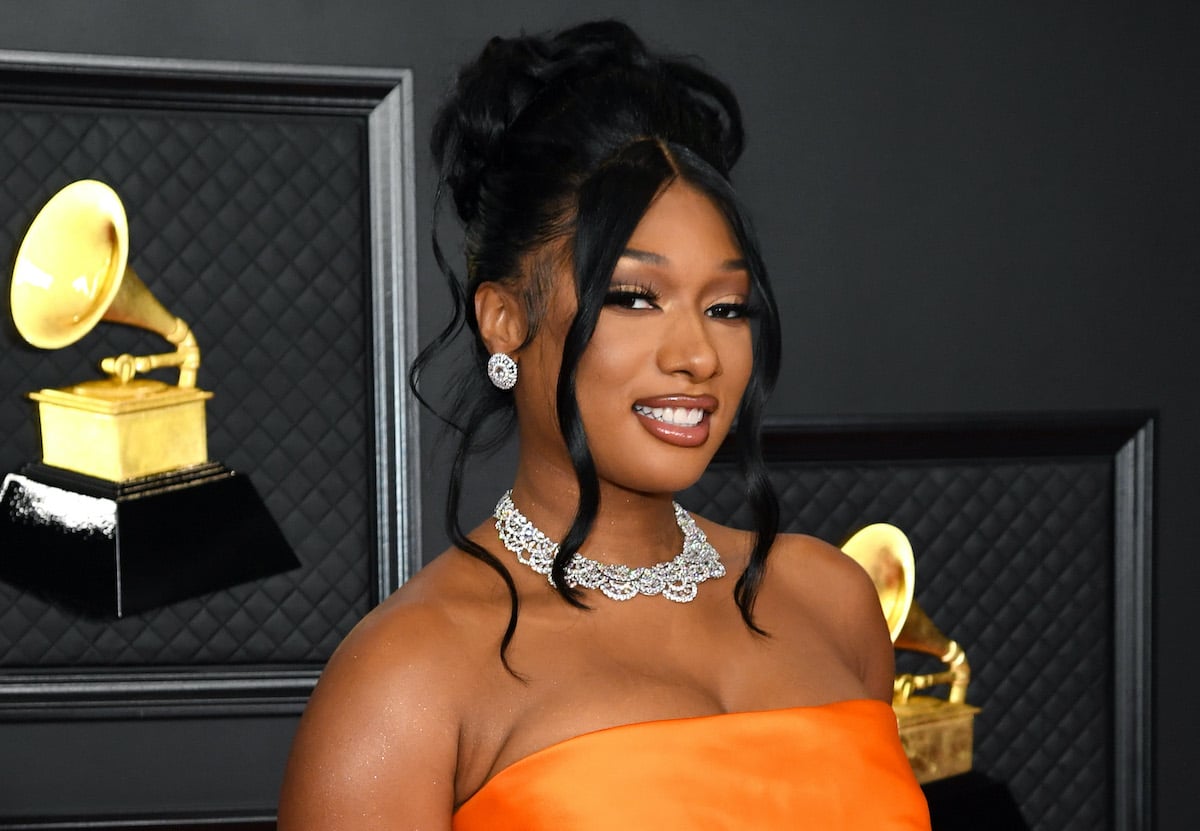 Megan Thee Stallion's Grammy nominations
The "Body" rapper was one of the most-nominated artists at the Grammys with four nominations. She was up for Best New Artist, and "Savage (Remix)" featuring Beyoncé was up for Best Rap Performance, Best Rap Song, and Record of the Year.
Thanks to her nominations, fans got to watch her perform an epic medley of "Body" and "Savage." The number was given a 1920s theme, and it led directly into her performance of "WAP" with Cardi B. (No doubt, that will be nominated for Grammys in 2022.)
How many awards does Megan Thee Stallion have?
Beyoncé was featured on the song and nominated alongside Megan, but she opted out of performing at the award show. But that didn't stop the Houston natives from having a memorable night.
The 2020/2021 award show season has been one memorable night after another for Megan. The 26-year-old has been collecting accolade after accolade, and the Grammys were no different.
Megan won Best Hip-Hop at the 2020 MTV Video Music Awards in August. At the 2020 American Music Awards, Megan and Cardi B won Favorite Song – Rap/Hip-Hop for "WAP." "Savage (Remix)" won Best Collaboration and Sweet 16: Best Featured Verse at the 2020 BET Awards, and Megan won Hip-Hop Artist of the Year and Hustler of the Year. She also won a handful of awards in 2019 for "Hot Girl Summer."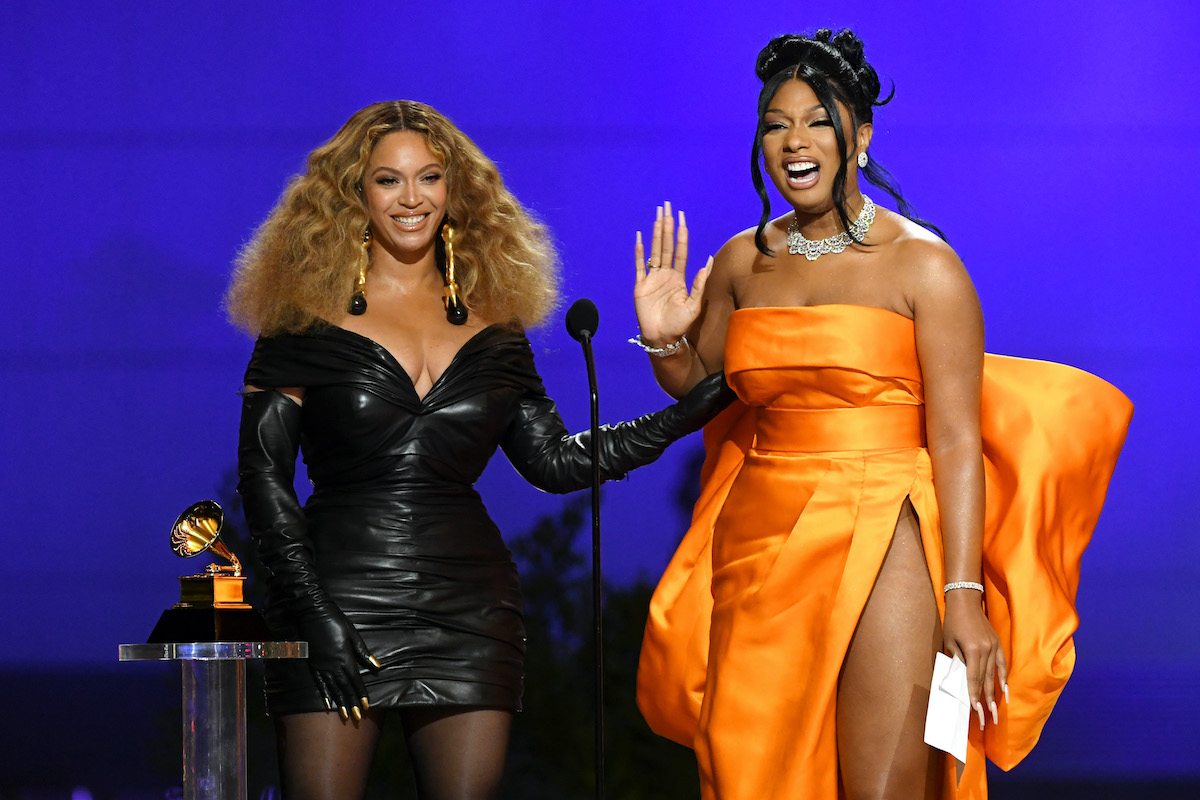 Who won Best New Artist 2021?
At the 2021 Grammys, Megan won big. She took home the award for Best New Artist, and she and Beyoncé won Best Rap Performance and Best Rap Song for "Savage (Remix)."
She unfortunately lost Record of the Year to Billie Eilish, who won for "Everything I Wanted" with her brother, producer Finneas. But Eilish thought the Grammys should have given Megan the award.
"This is really embarrassing for me," Billie said. "Megan, girl, I was going to write a speech about how you deserved this, but then there is like there is no way they will choose me, I was like it's hers."
Megan cried during the "Bad Guy" singer's speech. And she nearly made Beyoncé cry during her own. When accepting the award for Best Rap Song, she said:
I definitely want to say thank you to Beyoncé. If you know me, you have to know that ever since I was little I was like you know what, one day I'm going to grow up and I am going to be like the rap Beyoncé—that was definitely my goal. And I remember I went to the rodeo for the first time and I saw Destiny's Child perform and I was like, 'You know what? Yes, I'm about to go hard. I love her work ethic, I love the way she is, I love the way she carry herself.' And my mama would always be like 'Megan what would Beyoncé do?' And I'm always like, you know what, 'What would Beyoncé do, but let me make it a little ratchet.' Thank you, Beyoncé for your encouraging words all the time.
Beyoncé expressed her love for the rapper as well, saying she has "so much respect" for her.
As they walked off stage, host Trevor Noah announced that the win made Beyoncé tie for the most Grammys won by a female artist and any singer of all time. She won Best R&B Performance for "Black Parade" later in the night, which marked her 28th win, making her the woman with the most Grammys in history.