How Many Children Does Keith Richards Have?
Rock and roll icon Keith Richards is a member of the wildly popular English band The Rolling Stones.
As a founding member of the group, Richards has been around since the beginning, writing songs that are considered to be some of the greatest rock anthems in the world. He battled drug addiction for years, and has earned a reputation as one of rock and roll's ultimate survivors. These days, Richards continues to create music with the Stones — and most surprisingly of all, remains a devoted father to his brood of children. 
What is Keith Richards best known for?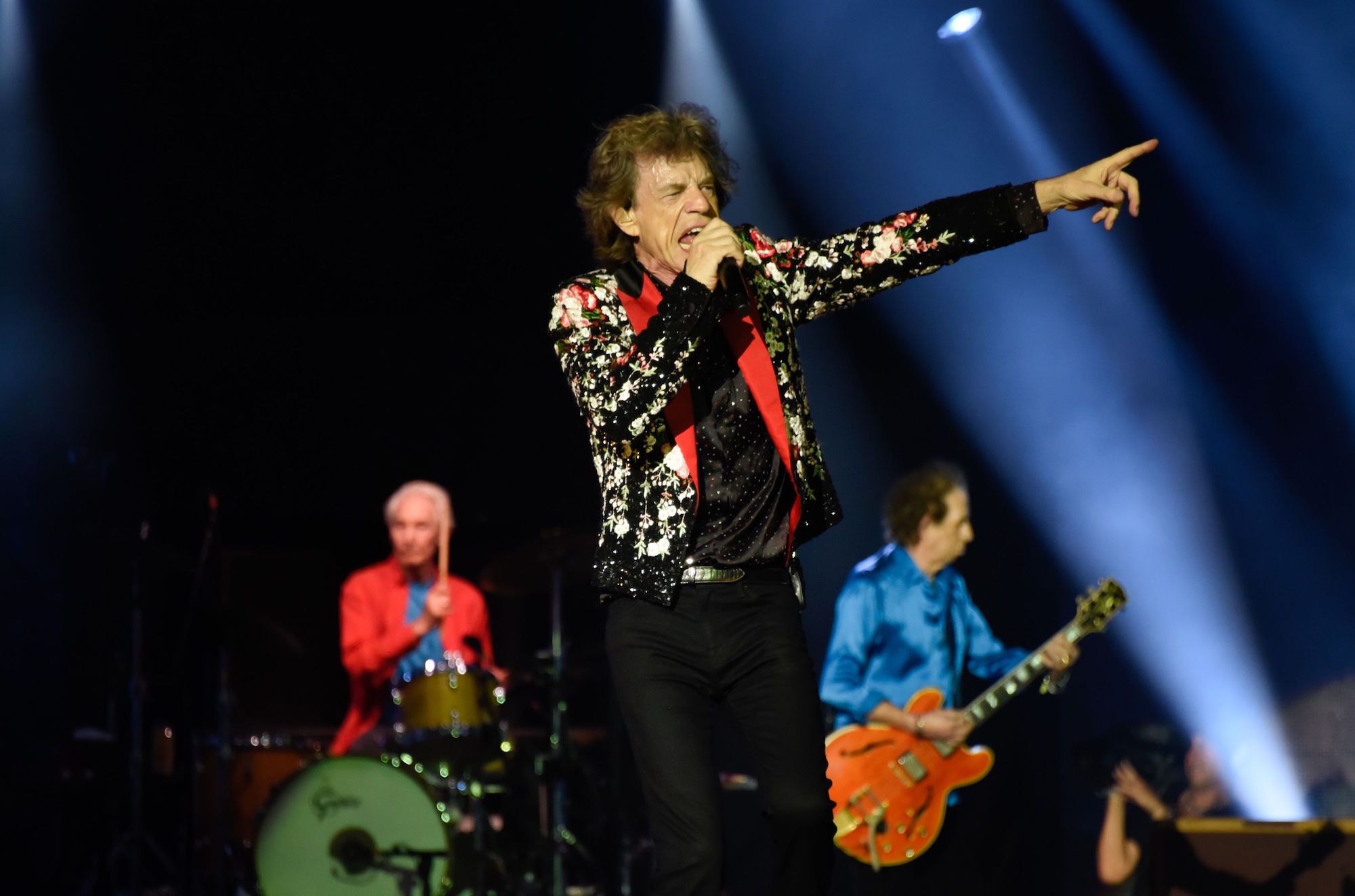 Keith Richards was born in England in 1943. He developed an affinity for music at an early age, playing the guitar and writing music well before he became a teenager. Together with his friend from school, Mick Jagger, Richards founded the Rolling Stones.
In the early days of the group, they focused on playing blues cover songs, but eventually, Jagger and Richards began writing their own music to perform on stage.
The Stones became popular for tunes like "Satisfaction," "Jumpin' Jack Flash," "Under My Thumb," and "Wild Horses."
Together with the Beatles, they became the defining musical group of the sixties. However, unlike their musical counterparts, the Stones soldiered on into the seventies, eighties, and beyond, never afraid to try out new musical techniques or tricks. Richards remained at the forefront all the while, in spite of battling a legendary addiction to drugs that threatened to sideline him for years. 
How many children does Keith Richards have?
RELATED: Keith Richards Nearly Burned Down the Playboy Mansion
Keith Richards' private life was often in the headlines throughout the course of his first few decades in the music business. For nearly fifteen years, Richards was in a relationship with Anita Pallenberg. The two welcomed three children, although they never married. Their son Marlon was born in 1969, and their daughter Angela was born in 1972. Their third child, a son named Tara, died unexpectedly of SIDS at only two months old, in 1976.
After Richards and Pallenberg broke up in 1979, Richards went on to meet and marry model Patti Hansen. Hansen and Richards had two children of their own, both daughters. Theodora was born in 1985, while Alexandra was born in 1986. While Richards' children from his relationship with Pallenberg have chosen to remain out of the spotlight, both Theodora and Alexandra Richards have gone on to become successful models and work in the entertainment industry.
Keith Richards is a grandfather
Keith Richards is known to be a devoted father and loving family man, in spite of his rock and roll image. These days, Richards is actually a proud grandfather as well.
His oldest son, Marlon, has three children of his own, Ella Rose, Orson and Ida. Richards' daughter Angela also has two children, a daughter named Ava Melody and a son named Otto Reed.
Richards proved his devotion to his five grandchildren in 2014, when he wrote a children's book called "Gus & Me." The book, which describes the special relationship between Richards and his grandfather, is illustrated by Theodora Richards.
At the time, Keith Richards revealed that his inspiration for the book was "the bond, the special bond, between kids and grandparents is unique and should be treasured. This is a story of one of those magical moments."
For fans, even though Keith Richards is a legendary bad boy of rock and roll, it is his ability to get in touch with his softer side that really makes him a multi-faceted musical genius.