How Many 'Harry Potter' Movies Are There?
The Harry Potter series is a pop culture phenomenon. Most people have at least heard of Harry Potter, especially since the franchise has remained popular for years. Harry Potter still continues to thrive and gain more fans along the way. It is so popular, in fact, that a Harry Potter reboot is definitely a strong possibility in the near future. Regardless of any reboot rumors, the original Harry Potter movies continue to captivate audiences around the world.
How many 'Harry Potter' movies: good question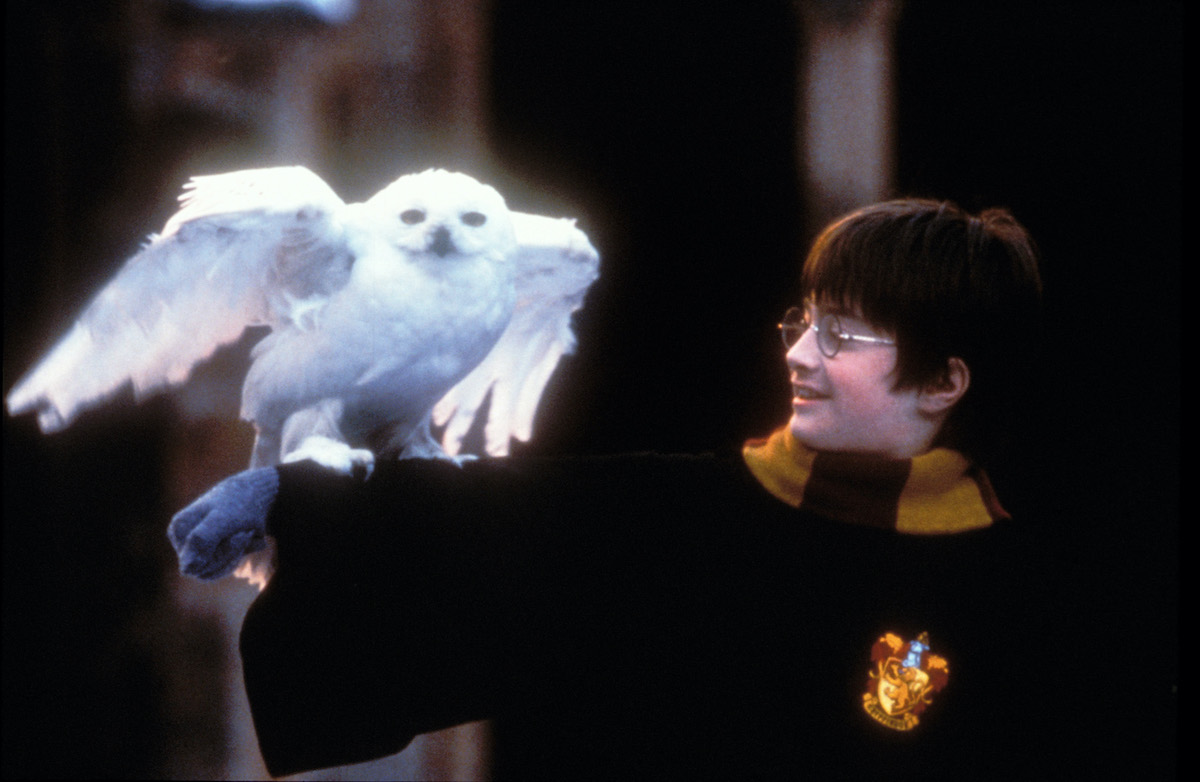 All of the Harry Potter films are beloved among hardcore fans and casual viewers alike. However, how many there are depends on who you ask. Most people, when pressed, would say that there are eight Harry Potter movies. That includes every movie from Harry Potter and the Sorcerer's Stone to Harry Potter and the Deathly Hallows Part Two.
To be more specific, this list would include:
Harry Potter and the Sorcerer's Stone
Harry Potter and the Chamber of Secrets
Harry Potter and the Prisoner of Azkaban
Harry Potter and the Goblet of Fire
Harry Potter and the Order of the Phoenix
Harry Potter and the Half-Blood Prince
Harry Potter and the Deathly Hallows Part One
and Harry Potter and the Deathly Hallows Part Two.
These eight movies, however, are not the end of the Harry Potter universe. There's more. 
What about 'Fantastic Beasts'?
Most hardcore Harry Potter fans have seen Fantastic Beasts And Where To Find Them, Fantastic Beasts: The Crimes Of Grindelwald, and Fantastic Beasts: The Secrets of Dumbledore. There will be a total of five films in the Fantastic Beasts series. 
However, some fans do not consider the Fantastic Beasts movies part of the main narrative of Harry Potter. This is mostly because the Fantastic Beasts movies follow different characters than the Harry Potter series.
While the Harry Potter movies focus on what's going on at Hogwarts with Harry and his friends, the Fantastic Beasts movies focus on characters like Newt Scamander and younger versions of Albus Dumbledore and Gellert Grindelwald. So it's understandable that the Fantastic Beasts series is seen more as a prequel to Harry Potter than a continuation. 
How successful are the 'Harry Potter' movies?
The Harry Potter movies are a worldwide hit. The first movie–Harry Potter and the Sorcerer's Stone— alone made $974.71 million worldwide. That isn't bad for a young wizard. The last movie in the series, Harry Potter and the Deathly Hallows Part Two made $1.3 billion.
All of that money adds up and it makes JK Rowling a very wealthy woman. In fact, JK Rowling is considered the world's richest author. And she didn't get her first book published until she was 32. This proves that it's never too late to start on your dream and that you can succeed beyond your wildest dreams.