How Many Kids Does '90210' Star Tori Spelling Have?
Tori Spelling had a charmed Hollywood upbringing as the only child of famed TV show producer Aaron Spelling. But her life as an adult hasn't always been smooth sailing. Though she achieved fame for playing Donna Martin on the hit '90s TV show Beverly Hills, 90210, Spelling has also faced financial setbacks, marital infidelity, and health scares. But one bright spot in her sometimes troubled life is her children.
Tori Spelling has five children with Dean McDermott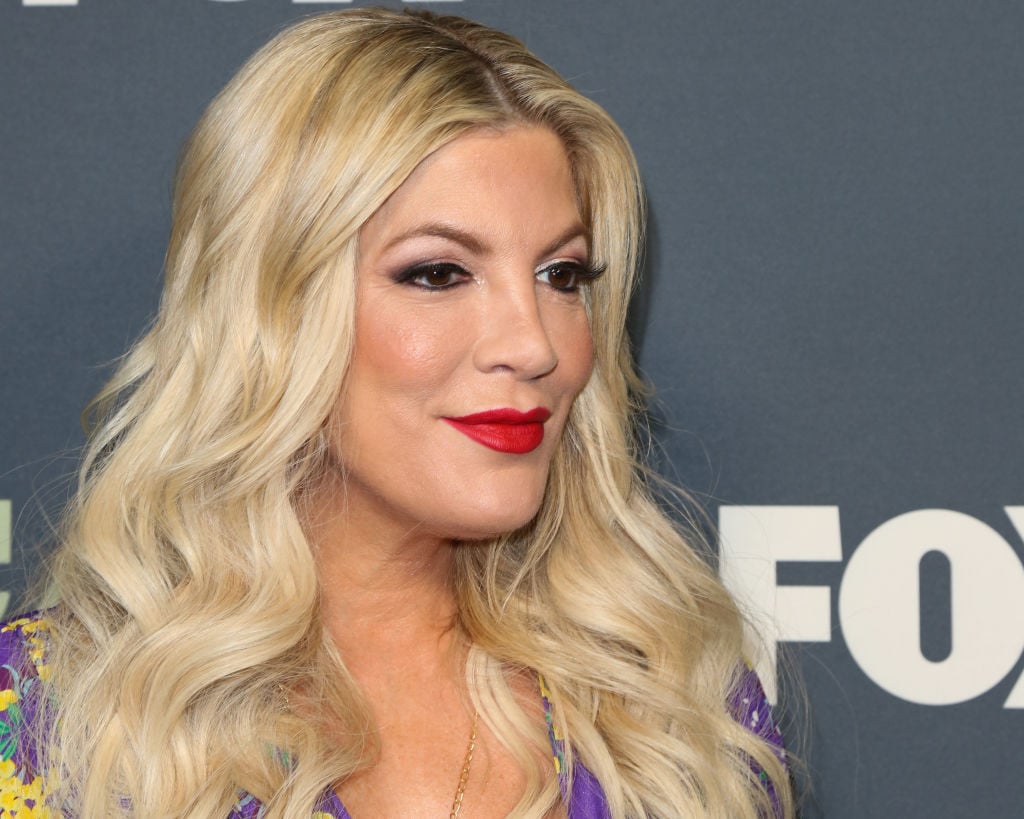 The 45-year-old Spelling is a mom of five. The actress and husband Dean McDermott are parents to Liam, 11, Stella, 10, Hattie, 7, Finn, 6, and Beau 1. Spelling is also stepmom to Jack, her husband's son from his first marriage to Mary Jo Eustace.
On her Instagram, Spelling describers herself as a "proud mama" and "#mamabear," and she regularly shares pics of her family, like a recent image she posted of Beau making a mess in the kitchen
Spelling has also opened up about the challenges of parenting. "I look back and remember all the things she and my dad had to go through as parents," she told Parenting magazine. "You just don't value the challenges of dealing with kids on a daily basis until you have small children yourself!"
Her mom doesn't want her to have any more kids
In the same interview, Spelling called her mother Candy "a really great grandmother." Though the two have clashed in the past, they've apparently mended fences, and Candy has nothing but praise for her daughter's parenting skills.
"I am always so proud when I go out for dinner with them. We go out every Sunday night as a family," Candy told Hollywood Life recently. "I don't know how she has made it happen, but I think it's because she does a lot with them and so does Dean. They are great parents, they are both very present all the time and it's the consistency and presence that makes all the difference."
Still, Candy has said that she doesn't think her daughter should add a sixth baby to the mix – something she's been rumored to be thinking about.
"I just hope that she quits having kids, already," Candy said.
Tori and Dean's money troubles
Candy didn't elaborate on why she thought it wasn't a great idea for The Masked Singer contestant to have another baby. But if could have something to do with the family's money troubles.
American Express is suing Spelling and McDermott over an unpaid $88,000 credit card bill. They also owe more than $200,000 to City National Bank following a 2016 lawsuit and were recently ordered to appear in court regarding the unpaid debt. If they don't show, they face arrest.
The 90210 revival
Spelling should soon have some more money coming in, though. Fox announced that it's reviving Beverly Hills, 90210 with most of the cast from the original series.
The new six-episode series – which will be called 90210– will feature Spelling along with Jason Priestley, Jennie Garth, Ian Ziering, Gabrielle Carteris, and Brian Austin Green will return for the show. However, two of the biggest stars from the original series, Luke Perry and Shannen Doherty, have yet to join the cast. The show will air this summer.
Check out The Cheat Sheet on Facebook!