How Many Musicals Has 'Hamilton' Star Lin-Manuel Miranda Created?
Few Broadway stars have made as much of an impact in recent years as Lin-Manuel Miranda. The multi-talented Miranda has been steadily making his way through Hollywood too. Although he's still best known as the star and creator of Hamilton, some fans might not realize just how much work Miranda has put in on the stage. For instance, how many musicals has he even created?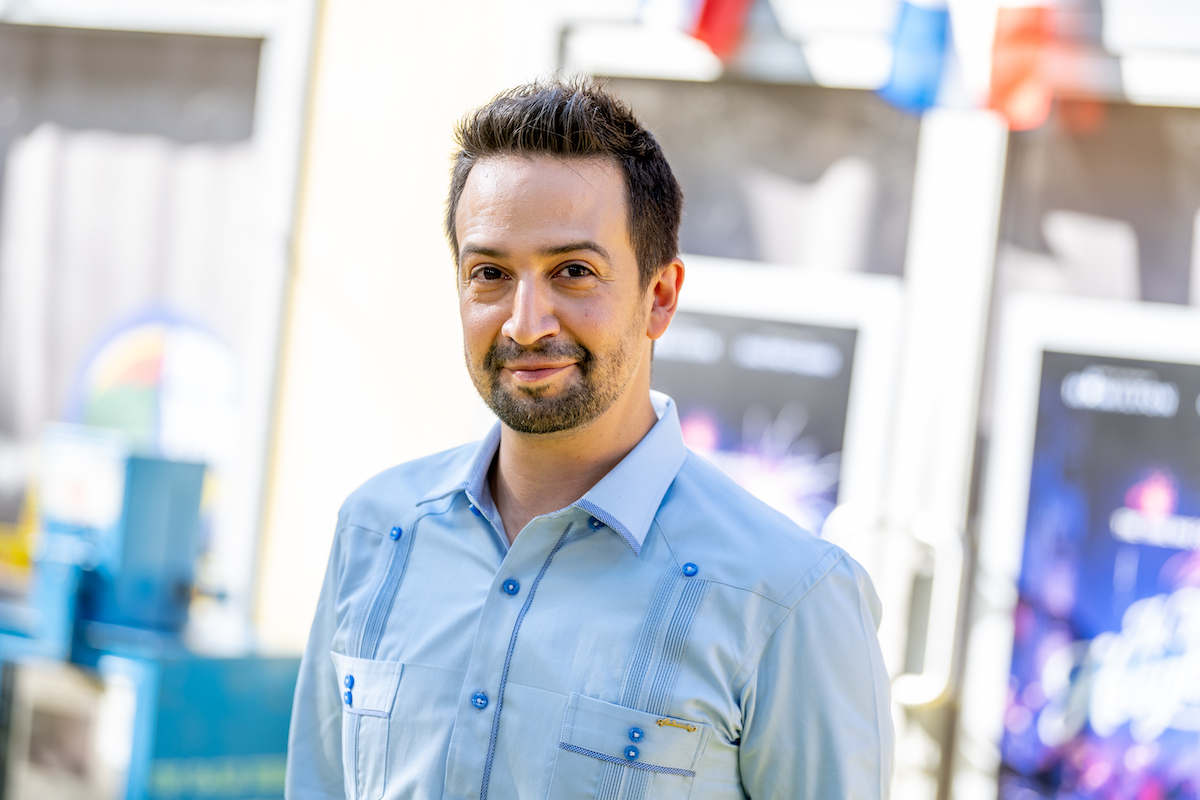 Lin-Manuel Miranda is best known for 'Hamilton'
Miranda first became a household name in 2015. And it wasn't because of a movie or album he made. His widespread fame came from the theater world. Hamilton became a global phenomenon after its Broadway debut. And the show went on to sweep much of the Tony Awards that year, including the Best Musical trophy.
As the playwright, lyricist, composer, and star of the show, Hamilton is perhaps the purest distillation of what Miranda could do. In many different respects, the show remains his vision. And thanks to the Disney+ version, Miranda earned a ton of money for the show even in 2020. But it's not the first musical he launched.
RELATED: 'Hamilton': Did Lin-Manuel Miranda's Musical Erase Key Details of the Main Character's Love Life?
But he has created more award-winning musicals
In fact, Hamilton isn't even the first Tony-winning musical Miranda created. Nearly a decade earlier, he was the star as well as the lyricist and composer of In the Heights. That show debuted on Broadway in 2008, and a film adaptation starring Hamilton actor Anthony Ramos hit theaters and HBO Max in June 2021. In the Heights marked Miranda's first Broadway production, but he has since worked on several other shows.
Most notably, Miranda was the co-composer and lyricist for Bring It On: The Musical. The show — based on the 2000 movie — only ran for a few months in 2012. And in 2014, Miranda wrote the book, music, and lyrics of a one-act production called 21 Chump Street, which also starred Ramos. Most recently, Miranda and his hip hop comedy group Freestyle Love Supreme performed on Broadway from October 2019 to January 2020.
RELATED: 'In the Heights': How Many 'Hamilton' Stars Appear in the New Movie?
Lin-Manuel Miranda is about to direct his first movie
In addition to his own creations, Miranda has been known to participate in musicals he didn't create. He did Spanish translations for the 2009 Broadway revival of West Side Story. He contributed two new songs to a revival of Working in 2011. And he performed in productions of Merrily We Roll Along and Tick, Tick… Boom!
Incidentally, that last musical is making its way back into his life. Miranda will make his feature directorial debut with the movie version of Tick, Tick… Boom! The movie stars Andrew Garfield and Vanessa Hudgens and is based on Rent creator Jonathan Larson's musical. It arrives on Netflix and in select theaters in late 2021.