How Many Times Have Harley Quinn and Poison Ivy Gotten Together in DC Canon?
From iconic partnerships like Batman and Robin or hero/nemesis combos like Batman and Joker, there are tons of DC comic relationships, that stick out. One of the best partnerships that keep coming back, though, is Harley Quinn and Poison Ivy. Harlivy, if you will. 
Now, for whatever reason, different comics or cartoons play them off as just friends with zero boundaries. While that is true on some accounts, there is also a misconception that that that's all they've ever been. How many times has their friendship turned into a romance?
Long story short: a lot. They've been an item many times within DC comics. Since there are so many different iterations of the characters and so many universes, or canons, it's hard to put a direct number on it. They've also been a dynamic duo so many times. They have many joint comics and within them they're best friends, which often bleeds into insinuations that they're more. [Spoiler alert: Minor spoilers ahead for Harley Quinn Season 2, Episodes 7 and 8].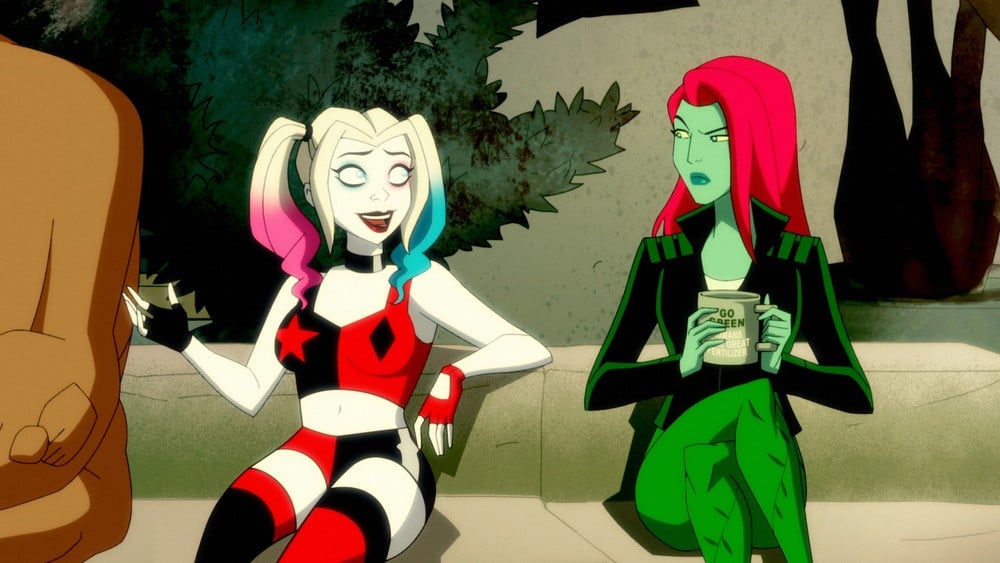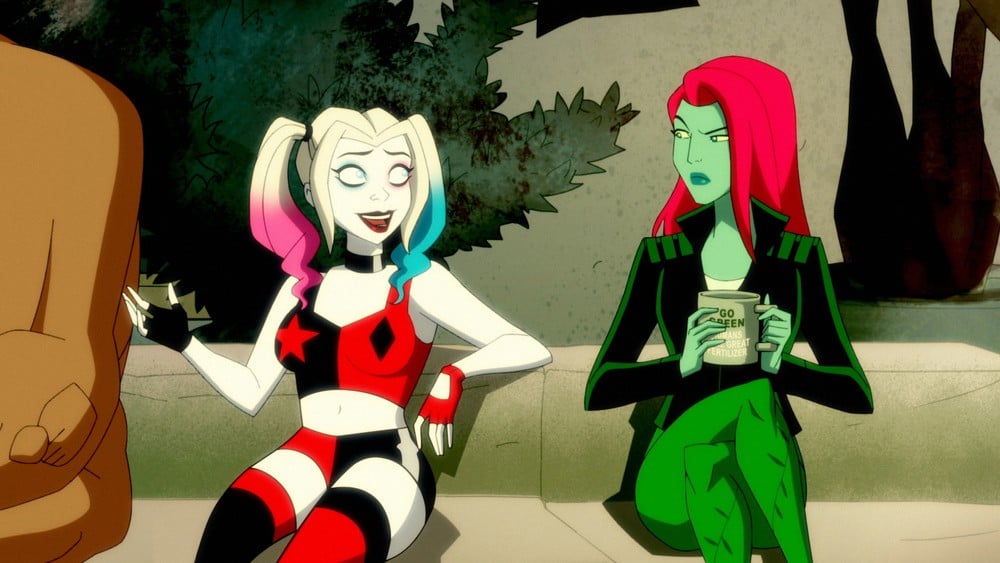 'Batman: The Animated Series' had their first meeting
The 1993 episode "Harley and Ivy" of Batman: The Animated Series is the first time Harley Quinn and Poison Ivy meet up. Harley is out on her own after her "Puddin,'" Joker, threw her out. She teams up with Poison Ivy after they meet at the museum they're both looting. They then live together at Ivy's house, and go on to become "Queens of Crime." Here, they're just close friends, and show up later on to do more heists together. 
Even Batgirl thinks the two are girlfriends in 'Batgirl Adventures #1'
This 1997 comic shows Barbara Gordon, aka Batgirl, come across Harley Quinn in what she thinks is one of her illegal heists. But Harley tells Batgirl that she's actually trying to save Poison Ivy, and needs Batman's help. So, Batgirl ends up giving her hand.
During one conversation, Harley shared that Ivy gave her a serum so that she won't get sick by Ivy's toxins when they "play." Batgirl then tries to ask if they're "friends," but it seems like the inflection is "more than friends," but then Harley gets defensive. It goes to show that even in the '90s, other characters thought the two were an item.
Several comic series show that they're actually a couple, even getting married
While it was heavily implied before, with the two sharing showers or beds, the comics DC Bombshells #79, Harley Quinn #25, and Injustice: Ground Zero #21 say it loud and clear. There are Harlivy kisses between all of them, and in Injustice, Ivy mentions getting married to Harley in Las Vegas. These were all published between 2013 and 2017. 
The official DC Twitter confirmed they're polyamorous girlfriends 
By 2015, Harlivy shippers didn't really need confirmation that Harley Quinn and Poison Ivy were dating or girlfriends, but it doesn't hurt. The official DC Comics Twitter account replied to someone and said, "Yes, they are Girlfriends without the jealousy of monogamy." While they didn't use the term "polyamorous" that's what they're hinting at. 
They have a strong bond in 'Batman and Harley Quinn'
Probably one of the cutest Harley Quinn and Poison Ivy moments comes from the Batman and Harley Quinn movie from 2017. Harley teams up with Batman and Nightwing to stop Ivy from ending all of humanity. That's kind of her thing; Poison Ivy hates humans for what they do to the Earth. In any case, killing billions isn't something either of these women do, so Harley agrees to help the two heroes find her best friend. 
Poison Ivy is deadset on following through, even though she is a bit conflicted by it. But Harley unleashes her secret weapon: crying. Poison Ivy drops everything to stop the only person she loves from crying. It's very cute, and total relationship goals. 
Are they going to be more than friends on the 'Harley Quinn' animated show?
The latest mainstream versions of Harley Quinn and Poison Ivy appear in the adult animated show, Harley Quinn. Now, the DC film Birds of Prey confirmed that Margot Robbie's Quinn is bisexual, but the series doesn't talk about either of their sexualities. But there's no denying the chemistry between them. 
While they're best friends throughout, there is a lot of insinuations that they'll end up together. Or at least that there is a deeper connection than just the platonic kind. They save each other physically and emotionally often, they have adorable banter, and they say "I love you" a lot. This, of course, is normal behavior between friends, but there's just an undertone of a budding romance.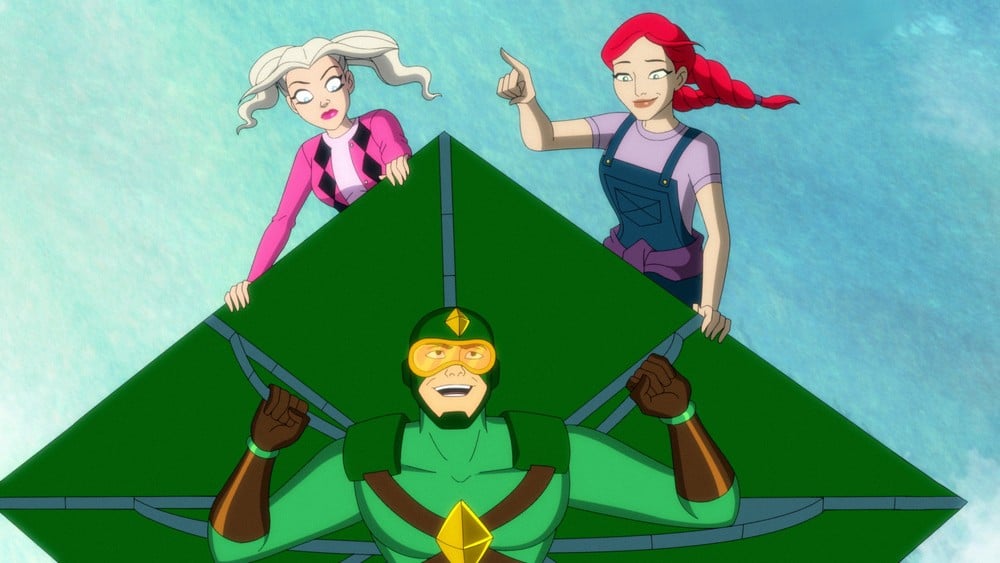 In Episode 7, Harley and Ivy shared a passionate kiss after escaping from Bane's "Pit." They were very shocked, considering Ivy's engaged to Kite Man, and Episode 8 showed them dealing with the fallout. Currently, Harley is hiding her growing feelings for her best friend because Ivy is excited to marry Kite Man.
Harlivy shippers can keep their fingers crossed though because the writers have said these two will take "a romantic turn." It will probably be sorted out by the season finale.