How Much Do 'Vanderpump Rules' Cast Members Earn, and Do They Really Work at SUR?  
Vanderpump Rules is coming back for a seventh season of breakups, catfights, and drunken antics. The Season 7 trailer promises more of the drama that fans have come to expect from the reality show.
If you follow the show, you know that many of Vanderpump Rules cast members are co-workers at Lisa Vanderpump's restaurant SUR. While being a server or bartender isn't always a lucrative gig, it is for this group. Here's how much the Vanderpump Rules cast earns for being on the show.
How much the Vanderpump Rules cast earns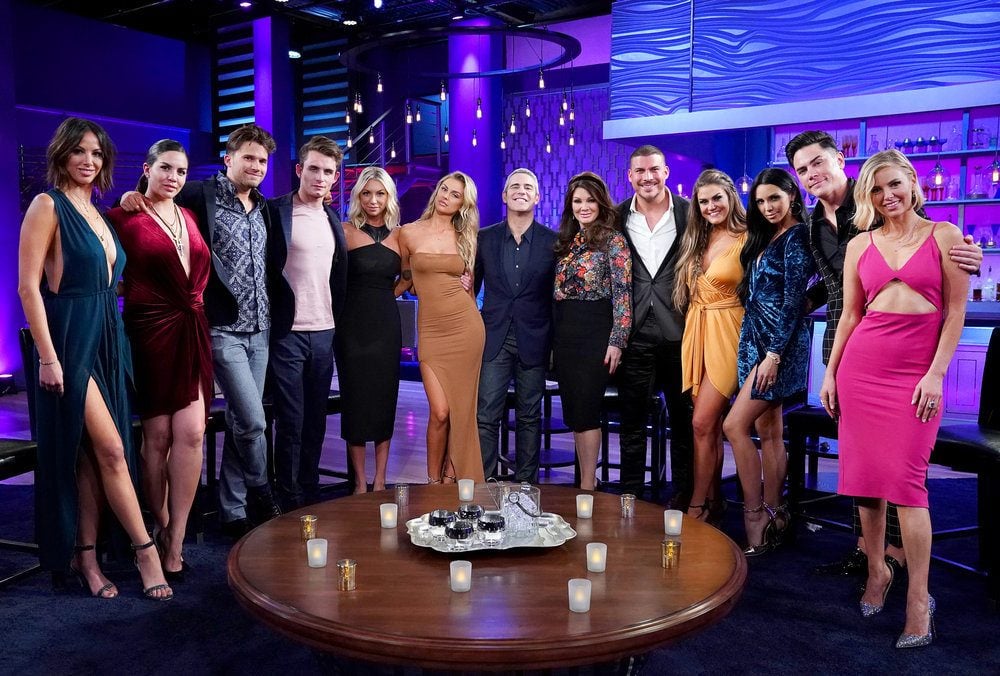 Most of the crazy cast members on Vanderpump Rules earn between $10,000 and $50,000 per episode, according to Riot Housewives. Lisa Vanderpump, the undisputed queen of the show, earns a salary of $500,000 a year, according to In Touch.
Cast members weren't always so well-compensated. In fact, early on, they were barely earning minimum wage. Tom Sandoval earned just $12,000 for the show's first season, and $25,900 for Season 2, according to a lawsuit. Beginning with Season 3, his pay is believed to have jumped to $15,000 per episode.
Does the cast really work at SUR?
Much of the Vanderpump Rules drama goes down at SUR, where many of the cast members supposedly work. But are they really employed as servers and bartenders at the restaurant, or do they just pretend to be for the show?
According to Lisa Vanderpump, their jobs are real, though they're not necessarily full time. As she told Thrillist in 2016:
"Part of the deal is if they're working at the restaurant on the show, they have to work there legitimately … They work about three days a week while we're filming, and that's five months of the year. They get a month or two off to do press and appearances promoting the show while it's airing, because they do a lot of promotion … If they're behind the bar, they have to really work."
Cast members like Lala Kent have also confirmed they do actually work at the restaurant, at least occasionally.
How much do they get paid to work at Lisa Vanderpump's restaurants?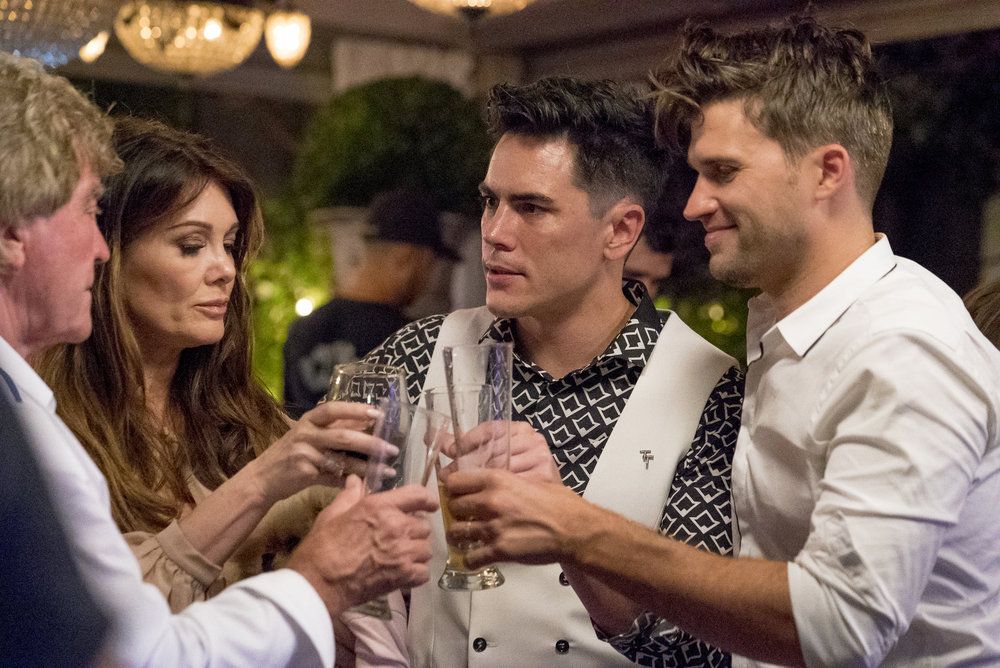 We don't know exactly how much the cast get paid for working at SUR and Lisa Vanderpump's other restaurants like Pump, Villa Blana, and her newest spot, Tom Tom. But we can make an educated guess.
The average salary for servers in Los Angeles is $25,933 a year, according to Glassdoor. That works out to $12.47 an hour, assuming a 40-hour week. It's also right in line with the L.A. County minimum wage, which is currently $12 for companies with fewer than 26 employees and $13.25 an hour for larger employers. (Unlike in many states, servers in California earn the standard minimum wage, not a lower tipped wage.) Those who work at nicer restaurants earn more. According to Indeed, the average fine dining server in Los Angeles brings home $58,036 a year.
How to get hired at SUR
Servers and bartenders at popular L.A. restaurants like the ones owned by Lisa Vanderpump can earn good money, but getting your foot in the door might not be easy. Vanderpump's business partner Guillermo Zapata told Page Six earlier this year that they are "always looking for the right people to join the SUR family," but just showing up with a resume won't cut it.
Would-be servers should bring both a resume and a headshot, Zapata said, adding that getting hired isn't that different than landing an acting job.