How 'NCIS' Star Mark Harmon Realized His Dad Was Famous
Mark Harmon is one of the most well-known actors spanning the globe. He leads the primetime hit series, NCIS, which attracts viewers across continents and from quite disparate demographics. The man gets recognized no matter where he goes; after 17 seasons as Agent Leroy Jethro Gibbs, he has become a household name in many a home.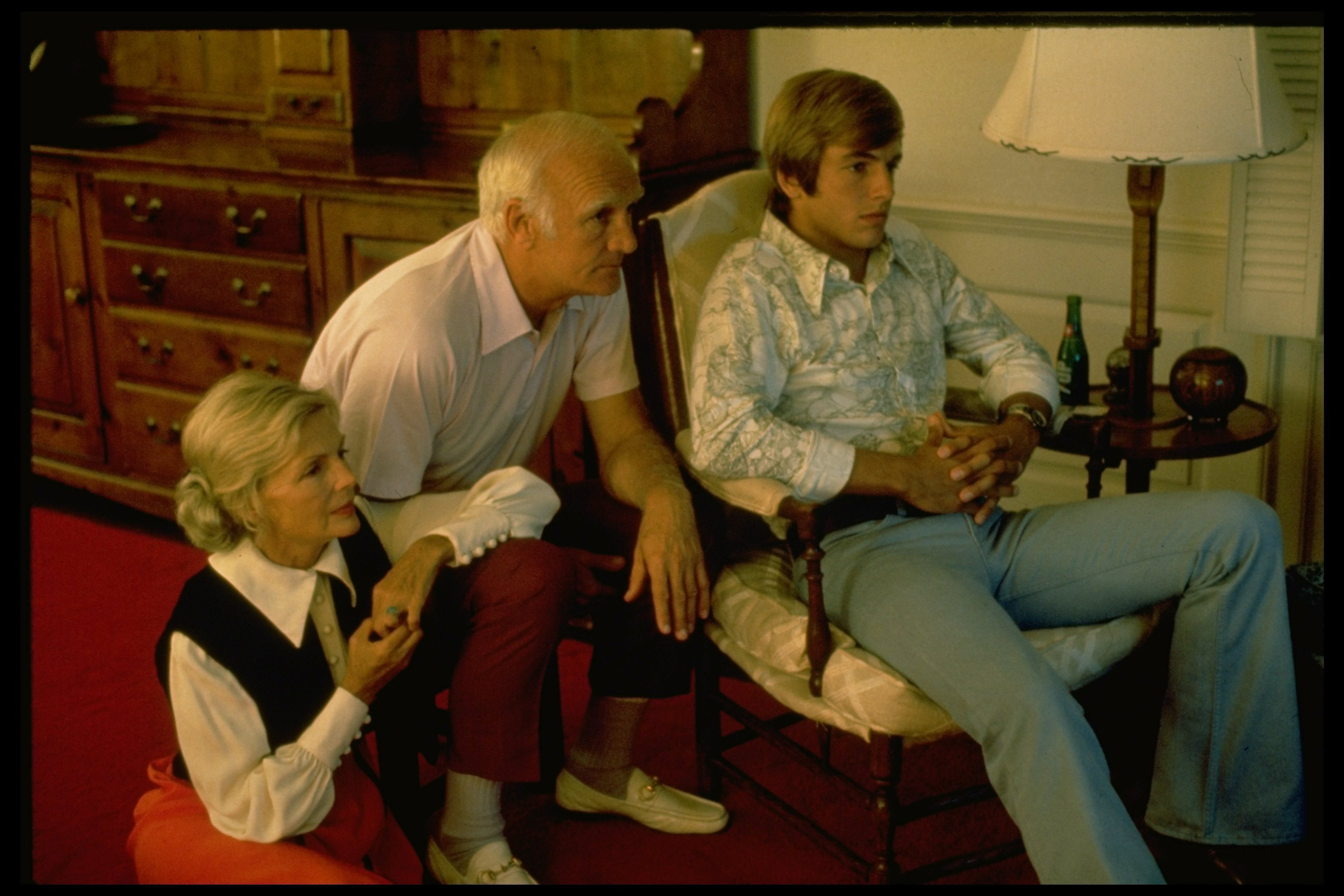 While Mark Harmon boasts fame and success, he keeps a relatively low profile. The actor is not active on social media, and neither are his children, Sean Harmon and Ty Christian Harmon. Similar to his parents, he doesn't like to capitalize or overly indulge in the fame aspect inherent to his career. So, he keeps his private life…private. Yet, he isn't the only Harmon who has risen to fame. Both of Harmon's parents were well-known figures. 
All about Mark Harmon's parents: Elyse Knox and Tom Harmon 
Mark Harmon's mother, Elyse Knox, was an American actress, model, and fashion designer. She appeared in a handful of movies throughout the 1940s, including The Mummy's Tomb, Sheriff of Tombstone, Hit the Ice, There's a Girl in My Heart, and more. She died in LA in 2012. 
RELATED: 'NCIS': Mark Harmon Reveals the Important Lesson His Father Taught Him
Mark Harmon's father, Tom Harmon — who is also known by the nickname "Old 98" — was an American football player, military pilot, actor, and sports broadcaster. He played college football at the halfback position for the University of Michigan in 1939 and 1940; he later won the Heisman Trophy, the Maxwell Award, and the Associated Press Athlete of the Year award in 1940. 
RELATED: The 7 Most Famous Actors Mark Harmon Worked With Before 'NCIS'
Tom Harmon played two seasons of Professional football for the Rams after the war. Following his career on the field, he became a sports broadcaster, and he was the first-ever play-by-play announcer for the initial Rose Bowl in the late 1940s. He also worked for CBS for over a decade starting in 1950. In short, Tom Harmon became well-known on the field, before proceeding to become a recognizable face on TV, with a distinct voice ideal for radio. Yet, Mark Harmon, for many of his childhood years, didn't realize how famous his dad was.
When 'NCIS' star Mark Harmon realized his dad was famous
When Mark Harmon was 8 years old, he realized that his dad had some fans. Harmon explained to TV Insider: 
My parents kept things real. I had no idea they were famous. In fact, it didn't hit me until one day when I was riding in the car with my father in Ann Arbor, Michigan—I was maybe 8 and could barely see above the dashboard—and we stopped at a crosswalk. Suddenly we were surrounded by people who recognized my dad and were really thrilled to see him. [Laughs] I remember looking at this man I thought I knew so well and thinking, "Who are you?"
Mark Harmon realized that his dad was more than just his dad, yet his parents likely shielded him a bit from the fame and paparazzi, as he and Pam Dawber went on to do with their children.