How Nicole Byer Went From 'Nailed It' to a Body Positivity Icon
Nicole Byer is not afraid to eat half-baked cakes and poorly iced cookies on Netflix's Nailed It. She is also not afraid to rock a bikini on Instagram. 
Using the hashtags #veryfat #verybrave on her bathing suit photos has allowed the Emmy nominee to get ahead of the internet troll who may comment on her body and to empower herself.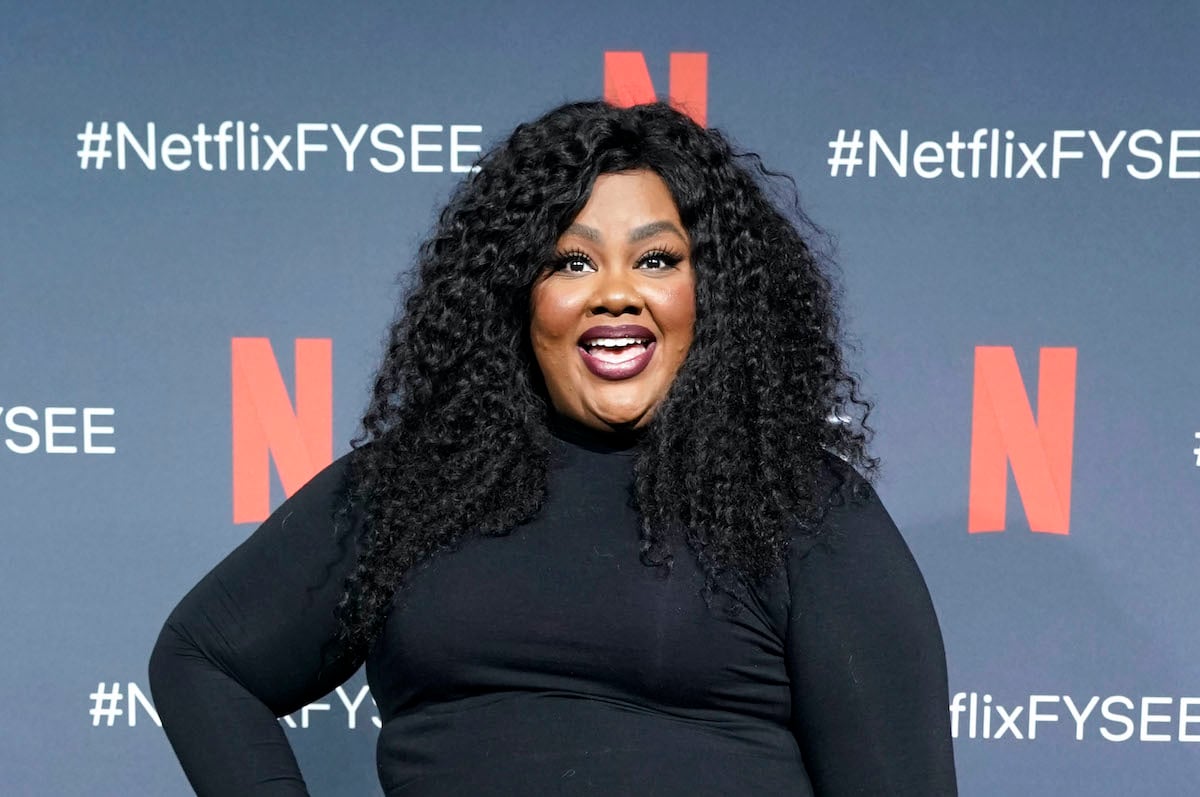 Nicole Byer started using the Instagram #veryfat #verybrave as a joke
Byer told Shondaland that her now-iconic hashtags began when she and a friend went on vacation together to Palm Springs. The host told her travel companion that she has only brought bikinis. "I gotta say, I'm very brave."
In the introduction to her book #VERYFAT #VERYBRAVE: The Fat Girl's Guide to Being #Brave and Not a Dejected, Melancholy, Down-in-the-Dumps Weeping Fat Girl in a Bikini, Byer explains that she is a fat woman who has come to accept her body as is without losing weight.
Byer explained to The Philidelphia Tribune that "If you ever post a bikini picture as a fat person, everyone goes 'man that's so brave, so confident.' The comedian took those backhanded compliments and owned them, regularly posting a photo in a bikini. 
The 'Nailed It' host took her love of bikinis and turned it into a best-selling book.
It was on that same vacation that Byer's friend suggested that the comedian take the bikini shots and turn them into "a calendar or coffee table book." Byer took her advice and wrote the aforementioned #VERYFAT #VERYBRAVE: The Fat Girl's Guide to Being #Brave and Not a Dejected, Melancholy, Down-in-the-Dumps Weeping Fat Girl in a Bikini. 
The baking competition host admitted to owning over 100 two-piece swimsuits, many of them displayed in the book and on Byer's Instagram profile.
"I am a fat lady who loves wearing bikinis. Which is #verybrave in our culture today. I've come to embrace being #veryfat and #verybrave and I want to help other women/people be #brave too," she says in the book's introduction. 
Exercise is a fun way for Nicole Byer to learn a new physical skill 
Byer's journey to self-love is both an inspiration and a rebellion against an appearance-obsessed society. Instead of working out to lose weight, the host likes to move her body by doing activities she finds fun. If you follow Byer on social media, you will often see her sporting a bikini while pole dancing or rollerskating.
She told Glamour that pole dancing was "something tangible that you can see yourself getting better at, which is what I love, and you get strong. It's cool. I love it. I'm not good at it, but it brings me joy to do it.
The comedian is not afraid to divulge how hard these exercise activities are. In the same interview, Byer mentioned that she was learning how to roller skate. "Again, very bad at that, but that brings me joy when I stay on my feet a little longer than the last time I did it."The Nailed It host can also do a split.