How Nivea and Her Ex-Fiancé Lil Wayne Met and Their Heartbreaking First Breakup
Nivea holds nothing back when it comes to speaking about one of the greatest loves of her life: Lil Wayne. The two's on-again-off-again relationship lasted for several years before calling it quits for good. Their love story had its ups and downs, including Wayne's constant infidelity. Recently Niva opened up to RHOA star Kandi Burruss about how she and Wayne met and their multiple breakups.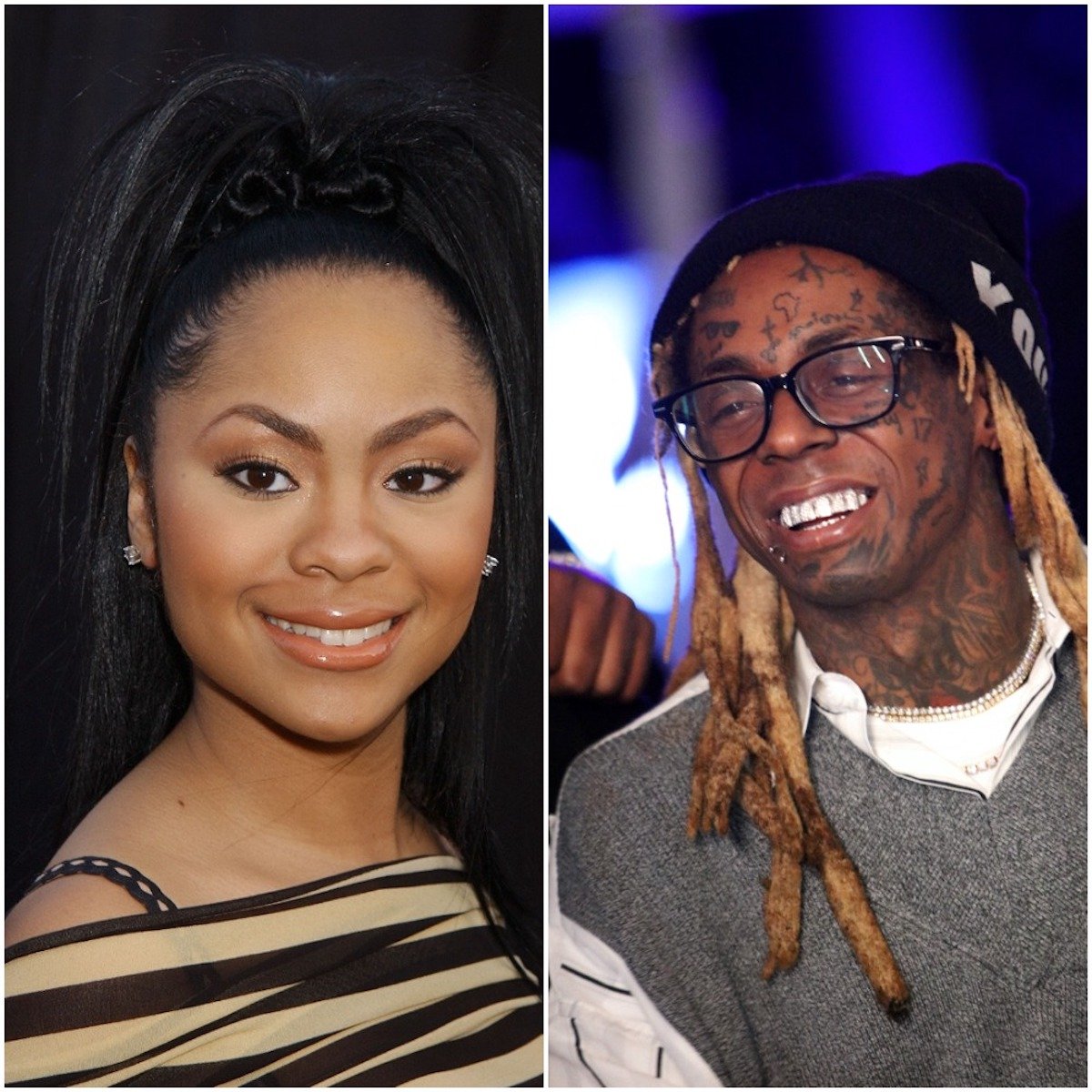 Nivea met Lil Wayne at the peak of her career
Wayne and Nivea met when her career was at its highest point. She tells Burruss that Wayne reached out to her manager after seeing her in her "Don't Mess With My Man" music video. The New Orleans king of rap orchestrated a studio session under the disguise that he wanted to collaborate on a song with her. But once Nivea got into the booth with him, she says he revealed his true intentions.
"He was like, 'I don't wanna do no song with you, I just want your number,'" she laughed while speaking with Burruss on Burruss' YouTube show On That Note. The two were in their late teens and Nivea says they bonded over being young and in the music industry.
"We were doing the same thing, were the same age and it was somebody to relate to and we just cliqued," she recalls. "We was on the phone every day. I was on the road. He was on the road."
The two split after Lil Wayne married his high school sweetheart
At the time of her meeting Wayne, she was in a contentious business and semi-personal relationship with her former manager. Nivea says Wayne was her saving grace, listening to her grievances about the bad situation and the music industry. He even convinced her to take an indefinite break from the music industry and he would financially provide for her.
Nivea fled her hometown of Atlanta to live with Wayne in New Orleans full-time. But she says things began to shift due to him being a young father and the pressure she says he was under to make things work with his child's mother, Toya Wright.
"Although everyone loved me, they were like, 'They should be together,'" she said of Wayne's circle pressuring him. She soon learned that the two were indeed reconciled.
"I'm just sitting there, like, being a housewife," she explained. "All of a sudden — this is kind of funny — he was like, 'I ain't never stay in an apartment before. Let's get an apartment!' So we move out the house and get an apartment. I didn't realize he did that to move Toya back in the house.'"
Wayne soon married Wright, leaving Nivea devastated and heading back to Atlanta.
The singer and rapper reconnected and had a child but called it quits for good due to his infidelity
Nivea bounced back and met and married singer and producer, The Dream. Together, the pair had three children. But after the birth of their twins, Nivea says adjusting to motherhood took a toll on her marriage, and Dream filed for divorce.
She reconnected with Wayne after a mutual friend insisted they speak. Nivea became pregnant with their son, Neal. But amid becoming ecstatic about her pregnancy, she said Wayne broke the news to her that another woman was also expecting his child: Lauren London.
The two split for good, despite an engagement. Nivea says the two remain friends in spite of the ups and downs in their romantic relationship.