How Old Is YouTube Star Trisha Paytas and What Is Her Net Worth?
Trisha Paytas has remained relevant in the YouTube space and on television for more than a decade for her strong ability to interest people. She does this through shock humor, keeping up with trends, and being unafraid to call out others. Find out Paytas' age and net worth as well as how Paytas has stayed an online name throughout the years.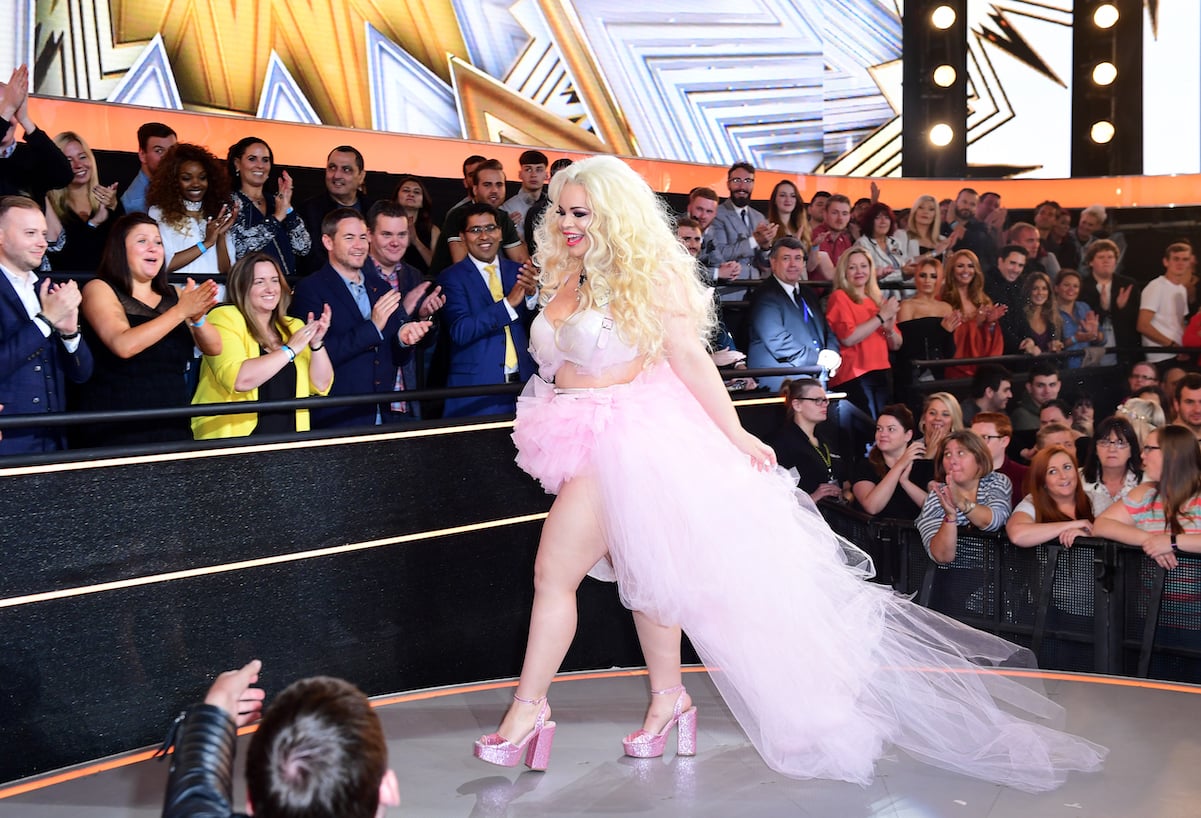 Who is Trisha Paytas?
Paytas is a celebrity who has found most of her success on YouTube and TikTok. She has also been on more traditional media as an actor, such as on the ABC comedy Modern Family and the 2008 film Yes Man.
The star was also on Celebrity Big Brother, America's Got Talent, The Ellen DeGeneres Show, My Strange Addiction, and The Price Is Right for simply being herself. Paytas' identity has changed as she's been an online personality, with her claiming she was transgender in a 2019 YouTube video.
She has been involved in scandal after scandal throughout the years. But Paytas has maintained her prominence online and evolved through many eras. While millennials have been often mocked on TikTok, users have flocked to her profile for her Domino's Pizza cosplaying and ability to relentlessly call out other users for perceived problematic behavior.
How old is YouTuber Trisha Paytas?
RELATED: Who is Trisha Paytas? About the YouTuber Involved in Jeffree Star Drama
Paytas was born on May 8, 1988 in Riverside, California per Famous Birthdays. That makes the YouTube star 32 years old and her Zodiac sign is a Taurus.
Her first YouTube video was in 2007, when she was only 18 years old. In the video, she claimed she was "super fun" and "super bubbly" but she had one "hidden talent" — being a rapper. Paytas rapped to Vanilla Ice's "Ice Ice Baby" in the clip.
She has gone through many friends who also create on YouTube. She has been associated with Jeffree Star, Shane Dawson, Jason Nash, and David Dobrik. "Vlog Squad" leader Dobrik is currently facing a scandal after being accused of being complicit in sexual assault, per Business Insider. Paytas has been vocal against Dobrik recently on Twitter, TikTok, and Youtube.
What is Trisha Paytas' net worth?
After working in entertainment for more than a decade, Paytas has reportedly earned a net worth of $4 million, per Celebrity Net Worth. She has been making videos on YouTube through the height of the platform's Google AdSense payout to its creators. Her most-watched YouTube video (which is NSFW) has more than 170 million views, which surely brought her plenty of income.
Paytas told Vulture in a March 2021 story that she once made $200,000 a year from YouTube ad income.
The creator now also makes content on OnlyFans.
"I think at 32 I was kinda like, 'Who really cares? My image is already tarnished,'" Paytas told Vulture about uploading content to OnlyFans. The star also told the magazine she's "actually proud of the content" she's creating now for "the first time."
Paytas keeps busy with her podcast, Frenemies, as well. Paytas even has had a singing career and self-released her 2015 album Under the Covers.
Whatever Paytas does next, it'll be sure to entertain.