How 'Pretty Little Liars' Became 1 of the Most Popular Shows of the 2010s
During its seven seasons, Pretty Little Liars captured the attention of audiences and critics across the nation. Few TV shows can make the claim to fame that this teen soap can.
It consistently ranked highly on the Nielsen charts for female viewers ages 34 and under. It had multiple spinoffs, such as Ravenswood and Pretty Little Liars: The Perfectionists. And it was one of the most-watched TV shows in ABC Family's history.
From shocking plot twists (Pretty Little Liars' fan theories could barely keep up with how many times a character "died" only to reappear in later seasons) to savvy character development, the TV drama kept audiences engaged and coming back for more.
But it also owes its explosive popularity to some creative off-the-screen audience engagement, and exactly how the show pulled it off might have something to do with those smartphones the Liars were always carrying with them.
A teen soap with a cyberbullying twist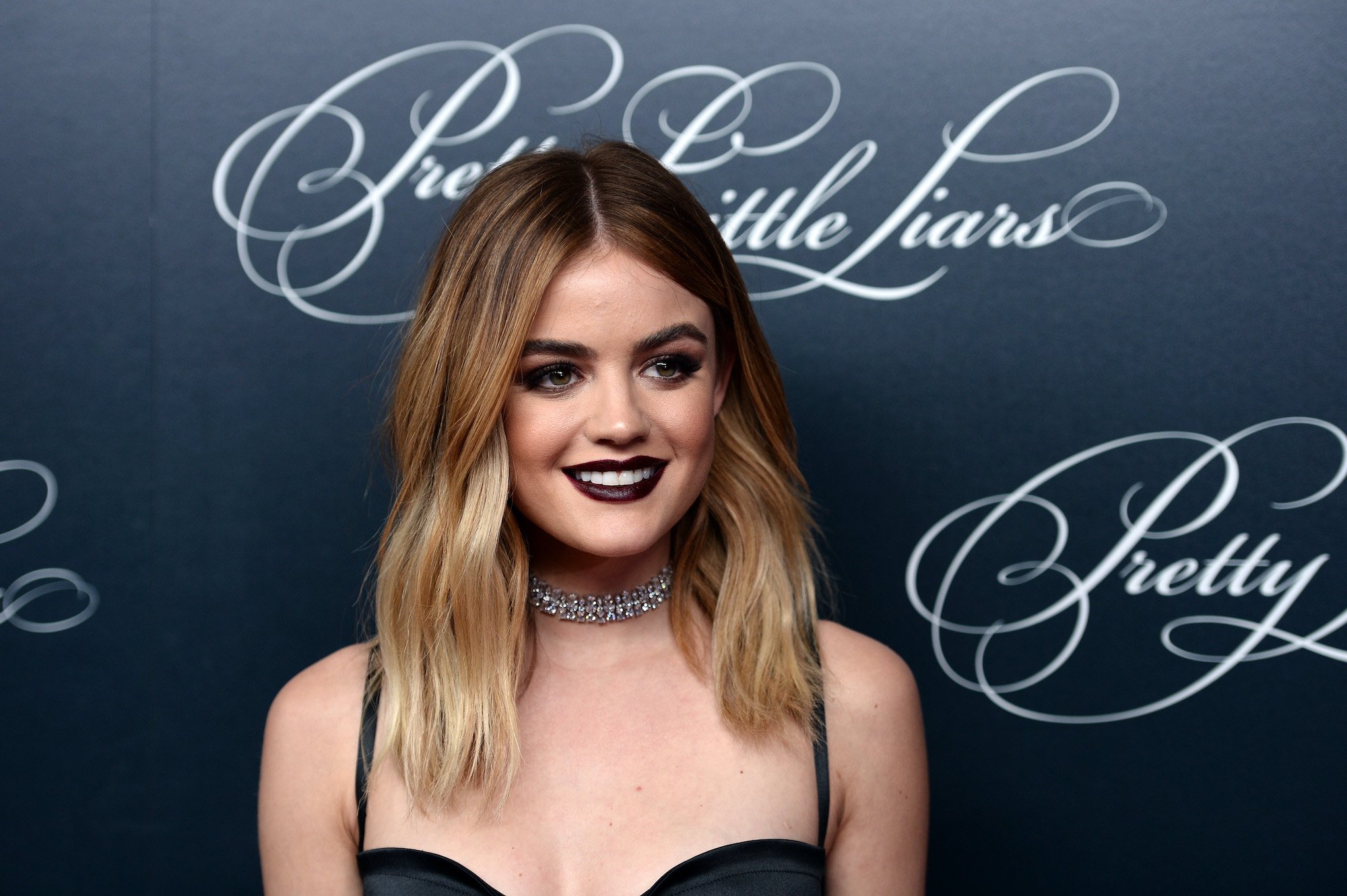 Audiences first met Spencer Hastings (Trojan Bellisario), Aria Montgomery (Lucy Hale), Hanna Marin (Ashley Benson), Emily Fields (Shay Mitchell), Alison DiLaurentis (Sasha Pieterse) and Mona Vanderwall (Janel Parrish) in 2010.
The show followed the high school clique as they navigated the drama of adolescence while also dealing with the loss of one of their best friends. Throughout it all, a mysterious villain simply known as "A" haunts (and hunts) the girls down through numerous twisted, and sometimes disturbing, storylines.
The show was part mystery thriller, and part commentary on social bullying. Even while investigating murders (or trying to avoid being murdered themselves), each of the Liars dealt with anonymous texts and online threats that kept each character on the brink of having their deepest secrets revealed to each other and the community. 
Meanwhile, the audience was often kept in the dark and left to their own devices to try and figure out who-did-what, who-killed-whom, and who was actually a villain or actually innocent. 
And all that sleuthing kept audiences returning over and over again.
Nothing little about the popularity of 'Pretty Little Liars' 
The first season of Pretty Little Liars on ABC Family (now known as Freeform) was a massive hit. It was watched by an estimated 3.64 million people, according to Zap2It, and the reviewers at the Los Angeles Times raved that it was "Gossip Girl goes Twin Peaks Lite" while calling it a "sinister romp." 
That initial season was so popular that it was re-aired again the following winter. More than four million people watched the re-broadcast, and Zap2It points out that it ranked #1 among viewers in all key demographics (and went on to become the most-watched show on cable television).
And audiences couldn't get enough of the Liars' escapades, with each season consistently reaching an average of more than two million fans a year.
In the aforementioned Los Angeles Times review, the publication mused that despite the teen soap's intriguing hook, "it's difficult to imagine the show going Gossip Girl viral."
Yet that's exactly what happened. An analysis by the New York Times revealed that Pretty Little Liars was wildly popular on Facebook, garnering millions of likes and sparking numerous conversations. 
And therein likes one of the secrets to how Pretty Little Liars became one of the most popular shows of the 2010s.
'Pretty Little Liars' leveraged social media in its marketing strategies
For a show where every character was glued to her phone or laptop, it only made sense for ABC's marketing team to deploy social media and online marketing to engage viewers.
ABC had audiences using their Apple iPhones during the Pretty Little Liars premier to sleuth out clues in a game called "Secret Keeper." The official ABC website, and the Twitter feeds and Facebook feeds for the teen soap, also included fans in various clue-hunting missions and games.
Finally, the show and its cast encouraged fans to live-tweet during each episode. By using special hashtags, fans could talk directly with the cast, the show's producer, and each other about what was happening live. 
According to Deadline, it wasn't uncommon for fans to send out more than 30,000 Pretty Little Liars-related tweets every 60 seconds during an episode. At the time, this made the TV show the most tweeted show in history. 
This didn't just keep fans engaged and excited, but it also helped the show to reach new audiences as its various Twitter hashtags went viral. 
And the show's use of social media to drive conversations and promote itself continue to be the talk of marketers today.
"The show's legacy truly emerges through a relatively new measurement: social media influence," reports The Star. By that yardstick, PLL is the most powerful series on TV."