How Robin Thicke and Paula Patton Became Better Co-Parents Following Their Nasty Divorce
Robin Thicke and Paula Patton were once the envy of their Hollywood peers. Their relationship spanned over 20 years before their tumultuous split and nasty custody battle. Thankfully, the two are now in the best co-parenting relationship since their breakup and Thicke says it's all due to family therapy.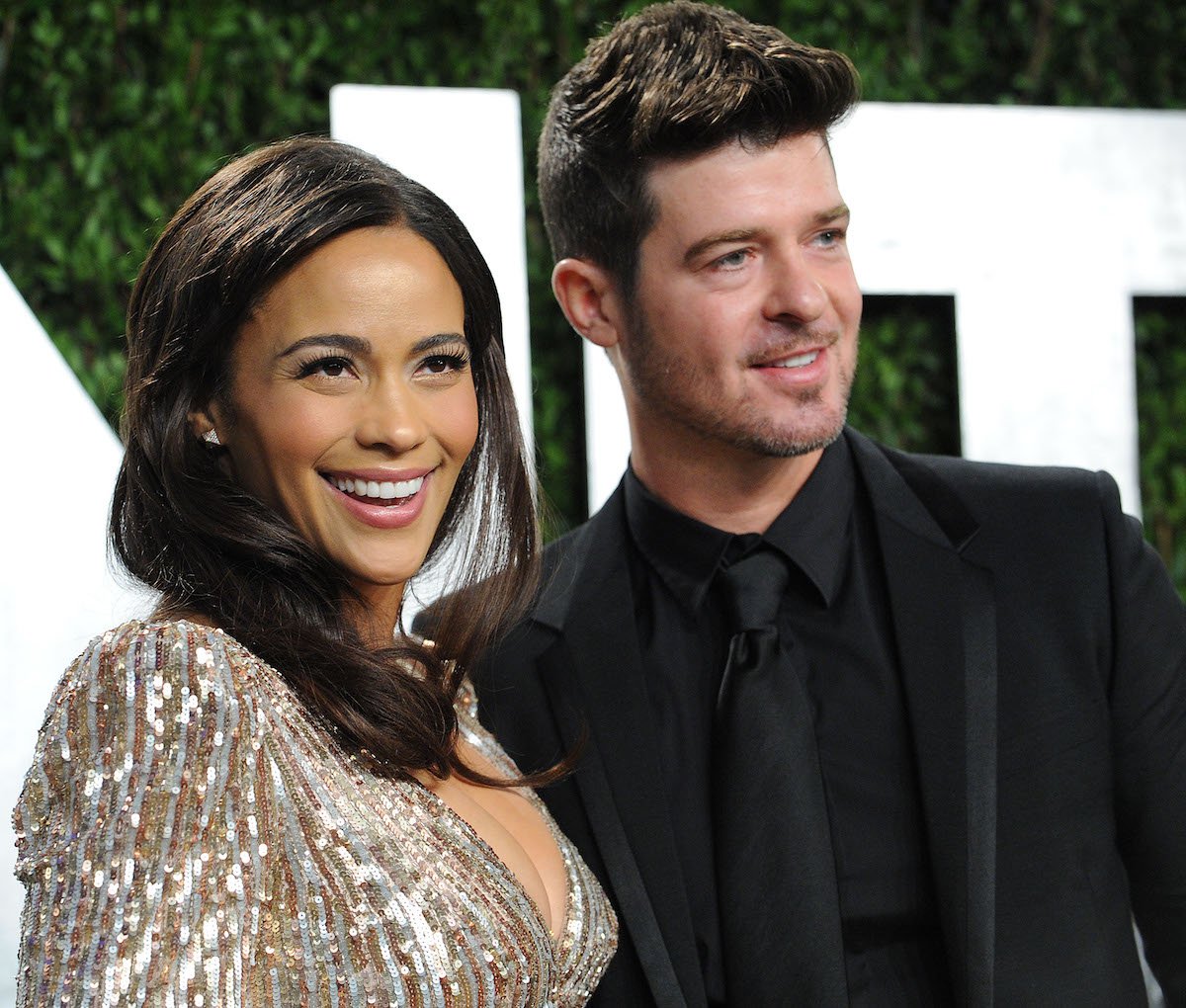 Robin Thicke and Paula Patton had difficulties co-parenting amid their split
Patton and Thicke were once one of Hollywood's greatest love stories. The former couple met and began dating as teenagers and supported one another as their careers grew in music and acting. They married in 2005 and eventually had a son, Julian. The pair shocked many when they split in 2014, with Patton filing for divorce.
Despite their lengthy relationship, their breakup was less than amicable. Thicke admitted that he depended on drugs and alcohol during the latter years of their marriage, which contributed to their split. He tried and failed to get his wife back with a nationwide tour and an album titled Paula. Unfortunately, the pair struggled with co-parenting. 
Related: Robin Thicke Fell in Love With Paula Patton at Age 14, Over 20 Years Later This Is What Actually Destroyed Their Relationship
E! News reports that in January 2015, the L.A. County Department of Children and Family Services began investigating claims that Thicke was physically abusive toward their son. Thicke admitted to spanking on "rare occasions as a form of discipline" and claimed Patton agreed to the method. 
The drama didn't stop there. Patton was granted temporary sole custody following the incident and alleged Thicke had a history of domestic violence.
In 2017, cops were called during a drop-off exchange of the couple's son. Reports alleged that Thicke was in violation of their custody agreement and a restraining order in effect demanding he stay away from Patton. The drop-offs were previously done in a neutral setting.
Robin Thicke says family therapy helped him and Paula Patton become better co-parents
Thicke has moved on and is now with April Geary. The couple have two children. Patton has admitted to slowly getting back into the dating pool following her divorce but preferred to focus on being single after such a lengthy relationship.
Luckily, Thicke and Patton are in a much happier co-parenting space. Thicke revealed that family therapy with both he and Geary – as well as he and Patton – has been the biggest help. Thicke told Black Girls Texting podcast hosts:
Related: Who Is Singer Robin Thicke's Girlfriend April Love Geary?
Therapy is not for everybody all the time, but it definitely opens barriers for us, even just to go once or twice. If you're struggling in your relationship, one visit, one conversation with a third party can change things…Couples therapy has been great for me and April, and it's been great for me and Paula in co-parenting. We've had a few sessions and it's really helped for us, so I am a total believer in therapy. When you hit a wall and you know you've hit a wall and you're standing still, a great way to knock that wall down is to have a third party or another person help you.

Robin Thicke on Black Girls Texting Podcast
Thicke previously said that time has healed wounds between he and Patton. The two are determined to keep the lines of communication open in order for their now 10-year-old son to thrive.