How Short is Kevin Hart?
Just how short is Kevin Hart? The comedian/actor stands at 5 feet, 2 inches tall.
Kevin Hart is one of the world's most popular comedians. He began his career in stand-up comedy, growing and developing his talents until he gained the clout to sell out stadiums all over the world. After becoming a big-name comedian, Hart expanded his talents to begin acting in television and films, appearing in movies such as Think Like a Man, Grudge Match, Ride Along, Jumanji: Welcome to the Jungle, and Night School. A producer, businessman, and actor, he is fiercely protective of his life and legacy — but is still able to laugh at himself. Known for his short stature, Kevin Hart has admitted that he has been teased for how short he is. However these days, he owns it like the true power player that he is. 
How short is Kevin Hart, exactly?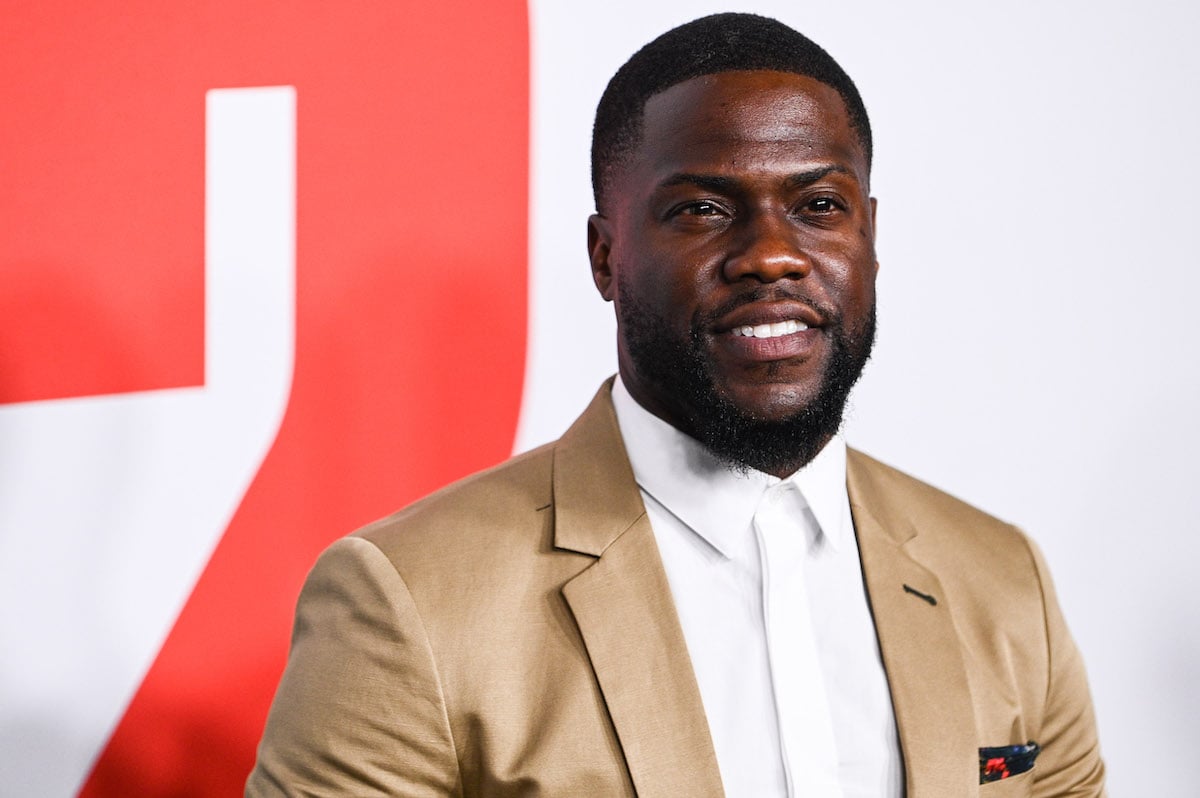 Born in 1979, Hart was primarily raised by his mother. A troubled relationship with his father prompted Hart to always seek out humor in every situation, and after a brief stint in community college, he decided to pursue a career in stand-up comedy. From the beginning, much of Hart's humor was self-deprecating in nature, with many of jokes stemming from his family situation — and, of course, his short height, which was impossible for audiences to ignore.
Hart, who stands at 5 feet, 2 inches tall, has joked many times about his short stature. In a lie detector-style interview with Vanity Fair, Hart was asked how tall he is. The comedian quickly responded "5'4" before he recanted and admitted that he's actually 5'2. When asked if he is self-conscious about his height, Hart said that he is, but also revealed that when he looks in the mirror, he likes what he sees. 
How does Kevin Hart feel about his height?
Hart clearly has no problems joking about his height, but he's had to overcome a lot in his life to come to a place of self-acceptance. In a 2014 interview with Oprah Winfrey, he stated that he was bullied as a child for being short — but that he's always worked hard to maintain a positive attitude.
As Hart said, "I don't believe in doing things to manufacture my body to appeal to what I think people might like. This is it. This is what I was given. This is my playing cards. If we were playing poker, I've got to make this hand work. This is it for me."
Hart went on to say, "And this is what I'm going to ride out. So how do you not embrace it? You get one life. One. You get one life. I'm going to embrace mine."
Hart likes to stay in tip-top physical shape by playing basketball and working out regularly at the gym — and even though he's on the shorter side, he's as healthy as can be. 
Kevin Hart isn't the only super-short comedian
Hart is far from the only comedian who is shorter than average. Some famous male comedians who are known to be rather short include: Martin Freeman, who stands at 5 feet, 4 inches, according to The Modest Man; Ken Jeong, who is also 5 feet, 4 inches tall; Joe Pesci, who is 5 feet, 3 inches; and, of course, Danny DeVito, who is 4 feet, 10 inches tall. Most of these super-popular comics have used their own short stature as the butt of jokes, especially Danny DeVito, who has taken on many roles over the years that play up the stereotype of the "angry little man."
Still, when it comes to Hart's view of himself, he's clearly happy with what he sees and with what he's accomplished. Stay tuned to Showbiz Cheat Sheet for all the latest entertainment news!