How the MCU Saved Paul Bettany's Career
The Marvel Cinematic Universe seems to be unstoppable these days; not only do they come out with superhero blockbuster after superhero blockbuster for the big screen, they're also producing television content for streaming services like Disney+.
It seems impossible, but many actors (think Scarlett Johansson) have become even more popular than they already were before they snagged a role in the Marvel empire.
Not so for other actors. Some, like Paul Bettany, had careers that were going downhill before the MCU swooped in — like a superhero — to save the day.
Who is Paul Bettany, and what role does he have in the MCU?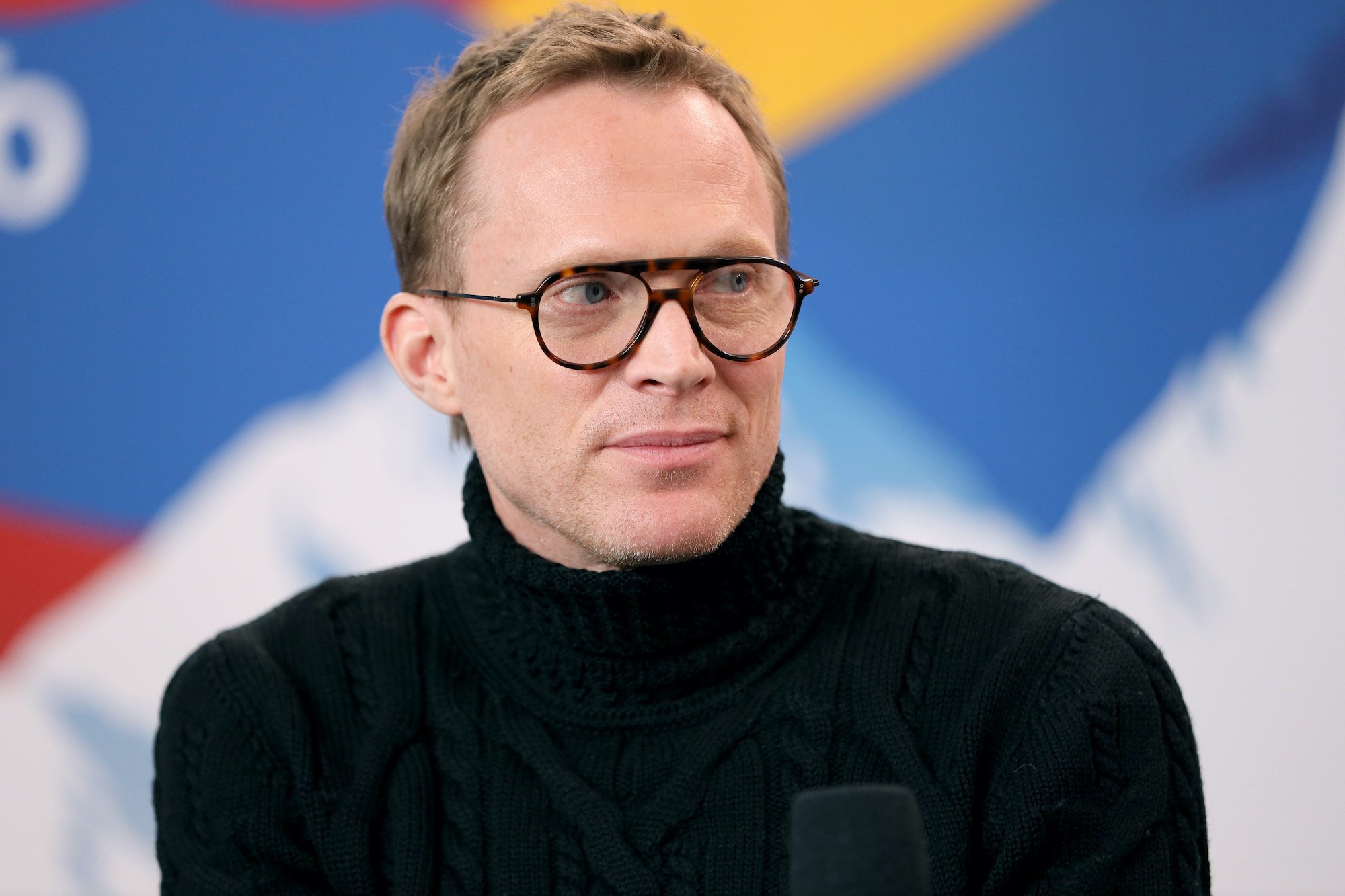 For those who aren't as familiar with the MCU as others, actor Paul Bettany plays Vision in the MCU, appearing in The Avengers: Infinity War and Captain America, along with some others.
Vision is actually an android who is a member of the titular Avengers, as well as the significant other of Scarlet Witch. Bettany will be reprising the role in the upcoming Disney+ series WandaVision.
This wasn't Bettany's first role in the MCU, however; he first played JARVIS, Tony Stark (whose alternate identity is Iron Man)'s virtual AI butler. In those days, Bettany's face never appeared on the screen; he just voiced the JARVIS system.
When JARVIS was uploaded into a body (that's a long story that we won't get into), he became Vision, and Bettany made his big-screen appearance.
In his personal life, Bettany is married to fellow actor Jennifer Connelly. He's worth $20 million.
Paul Bettany was told that his career was over
RELATED: Will Disney+'s 'WandaVision' Explain How Paul Bettany's Character Survived?
According to Insider, right before he was cast as Vision in The Avengers: Infinity War, Bettany was cruelly told by a Hollywood producer that his career as an actor had finished. "I had just had a meeting with a producer, who will remain nameless, who told me that my career was over. He said 'You're done, you're done in this town,'" Bettany revealed.
He was understandably crushed. "I stepped out into Hollywood and I sat on the sidewalk with my feet in the gutter and I thought 'F— me," he remembers thinking at the time.
Whoever this mystery producer was, he must have been pretty powerful for Bettany to have become so discouraged after hearing his mean comments.
Paul Bettany's role in the MCU may have saved his career
But then a twist of fate happened to come along that may have just saved Bettany's acting career. As he was regretting his shouting match with the unnamed producer, Bettany said that he got the call that would change his life: Joss Whedon, the director of The Avengers: Infinity War, asking him if he'd like to play Vision in his upcoming film.
"I sort of looked up to heaven and thought karma's very quick these days … and [I] flipped the building behind me the finger," Bettany said. "It happened just like that. I sat down and my phone rang. Very funny. But you know if I had a dollar for every time somebody told me my career was over, my career could be over," he told Insider. That's the spirit!
Of course, as they say, the rest is history. Bettany has and will continue to play Vision in MCU films and television series. He's snagged some other acting roles in the meantime, as well; before WandaVision premiers, fans of Vision can see the actor who plays him in Uncle Frank, which is directed by Alan Ball (American Beauty; Six Feet Under) and premiered at this year's Sundance Film Festival.  
WandaVision starts streaming in December of this year. We're so glad Bettany's career didn't end before he played this magnificent role!