How This Kiss Song Turned Into a 'Bombastic' Led Zeppelin-Style Song
Kiss and Led Zeppelin are very different bands, but Kiss simply wouldn't exist without Led Zeppelin. One of Kiss' collaborators said he started writing a song for the group that one of its members transformed into a Led Zeppelin-style jam. Here's how the public reacted to this song.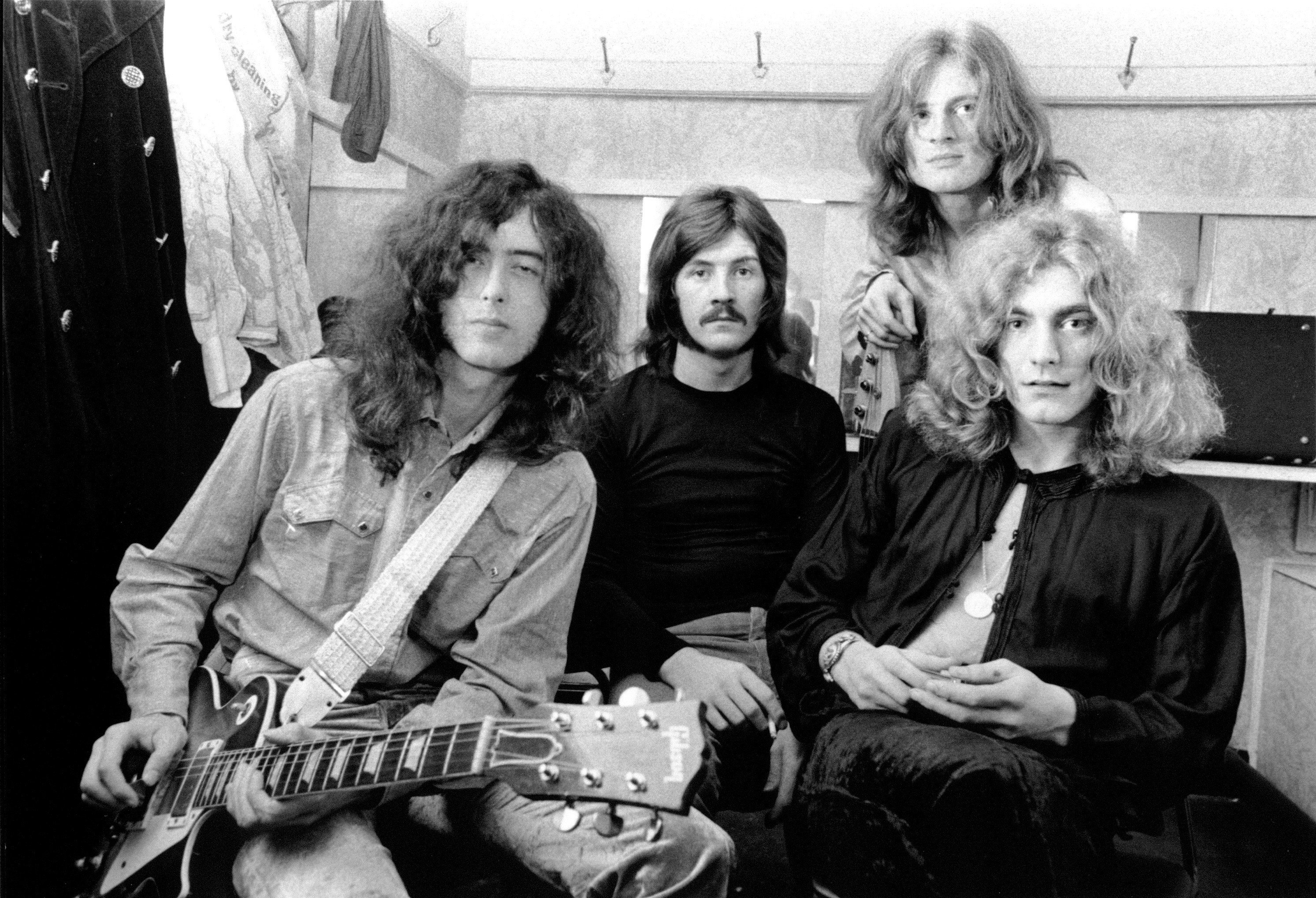 The influence Led Zeppelin had on Kiss
According to the book Kiss Behind the Mask: The Authorized Biography, Kiss had their roots in the work of a few hard rock bands, specifically, Humble Pie, Slade, and Led Zeppelin. Fittingly, the latter band directly inspired a few of their tracks. For example, songwriter Mitch Weissman said he started to write a "jangly" song with Kiss' Paul Stanley which transformed into a Led Zeppelin-style song.
"Writing with Paul was a quieter process than writing with Gene [Simmons]," Weissman said. "More introspective. We wrote about the basic idea for [the song] 'Get All You Can Take.' For that song, there were about thirty verses, I kept writing verse after verse. Then we edited it down. Paul took this jangly guitar riff that I had and turned it into a very bombastic, [Zeppelin] kind of tune."
Stanley added the word "f*ckin'" into the song, which is interesting since Kiss' big hits don't have profanity. Weissman admired Stanley's chutzpah. In addition, Michael James Jackson, a producer who worked with Kiss, recalled being impressed with Stanley while working on "Get All You Can Take."
"The song had a cool Zeppelin groove," Jackson said. "Although I was only involved in the cutting of the basic track for this song, I'd like to say Paul is an extraordinary rhythm player. During the course of cutting tracks, I always relied on Paul for holding the groove down with the drums."
How the world reacted to 'Get All You Can Take'
"Get All You Can Take" has all the energy and heaviness of a great Led Zeppelin track. Even Stanley's singing sounds like the vocals on certain Led Zeppelin tracks. Kiss released "Get All You Can Take" on their 1984 album Animalize. The track must have been a breath of fresh air as Led Zeppelin hadn't released an album since their 1982 compilation Coda. The world was starved for more of the band's songs and Kiss gave them what they wanted — or did they?
"Get All You Can Take" was never released as a single. Animalize reached No. 19 on the Billboard 200. While it certainly could have done worse on the chart, it didn't do as well as some of the band's earlier albums (Alive, Alive II) or later albums (Alive III, Psycho Circus). Animalize certainly wasn't one of Kiss' more popular albums and "Get All You Can Take" wasn't one of their more popular songs. However, "Give All You Can Take" perfectly encapsulates how Led Zeppelin influenced a whole lotta artists — including some who wore unique makeup.