How Tom Hanks' Oscar Acceptance Speech Inspired a Hit Comedy
Tom Hanks won back-to-back Oscars in the 1990s. But his first win was so powerful it even inspired another hit comedy.
Tom Hanks has admitted he doesn't always live up to his "nice guy" reputation. But when it comes to his work up on the big screen, he rarely disappoints. After all, Hanks is one of only two actors to ever win back-to-back Academy Awards, the other being Spencer Tracy. And Hanks' acceptance speech was so powerful it inspired an entirely different movie.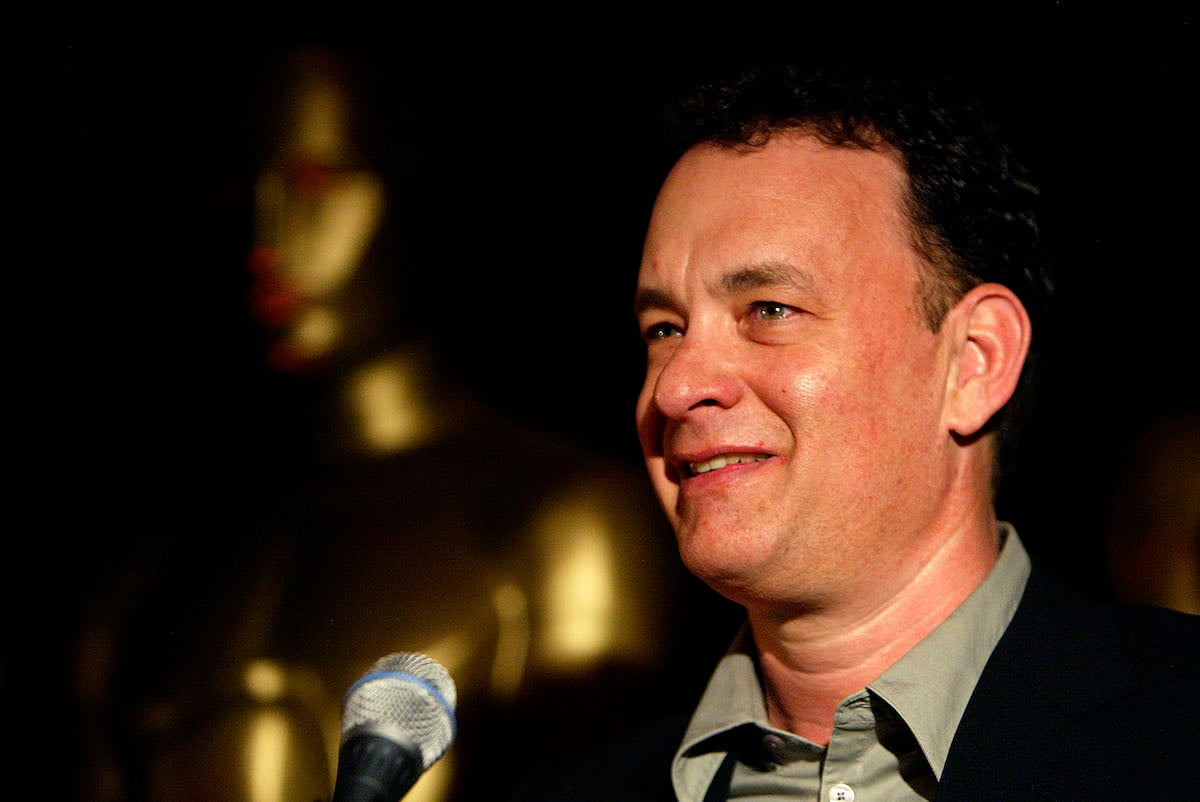 Tom Hanks won his first Academy Award for 'Philadelphia' in 1994
When Hanks started out, it's wild to think how he was almost exclusively known as a comedic actor. TV's Bosom Buddies, Splash, and Big all relied on his comic timing, a skill Hanks has used less and less over the years. But when 1993's Philadelphia came around, many considered it a dramatic turn for his career. Suddenly, Hanks became known as a "serious actor."
At the 1994 Academy Awards, the actor won his first Oscar for his role as Andrew Beckett. The movie follows Andrew and his attorney (Denzel Washington) as they sue Andrew's former employer for allegedly firing him because he has AIDS. Philadelphia brought to light a lot of then-taboo subjects and was rewarded for Hanks' bold, committed performance.
The actor's acceptance speech directly inspired 1997's 'In & Out'
When Hanks took the stage to accept his Best Actor trophy, he took the time to acknowledge his high school drama teacher and a former classmate. Both men, the actor said, are "two of the finest gay Americans, two wonderful men that I had the good fortune to be associated with." Although Hanks didn't intend to do so, this part of his speech would inspire a hit comedy.
In 1997's In & Out, Matt Dillon plays an actor who wins an Oscar for playing a gay man and thanks his former teacher Howard Brackett (Kevin Kline) for inspiring him. "And he's gay," Dillon's character, Cameron Drake, proudly announces. However, Howard considers himself heterosexual. And Cameron's speech sends a shockwave through his hometown.
'In & Out' brought the story full circle, with an Oscar nod of its own
By today's standards, In & Out doesn't handle its subject matter nearly as delicately as it aspires to. However, it still became a box office hit and critical success. In a wild turn of events, the movie inspired by an Oscar speech landed an Academy Award nomination itself. Joan Cusack was nominated for Best Supporting Actress for her role as Howard's fiancée.
Hollywood often finds inspiration in the unlikeliest places. But In & Out stands as perhaps the only example of a premise born out of an awards show speech. Though he hasn't won since 1995, Hanks, of course, has remained on the Academy Awards radar over the years. Meanwhile, In & Out — now streaming on HBO Max — has become somewhat overlooked.