'I Love Lucy' Biopic Casts Marvel Actor as Fred Mertz
Fans of Lucille Ball and Desi Arnaz are eagerly awaiting the release of Amazon and Aaron Sorkin's film Being the Ricardos. Written and directed by Sorkin, Nicole Kidman and Javier Bardem are in final talks to play Ball and Arnaz.
Recruiting an actor from the Marvel Cinematic Universe, the biopic has now apparently found an Academy Award winner to play William Frawley's I Love Lucy role.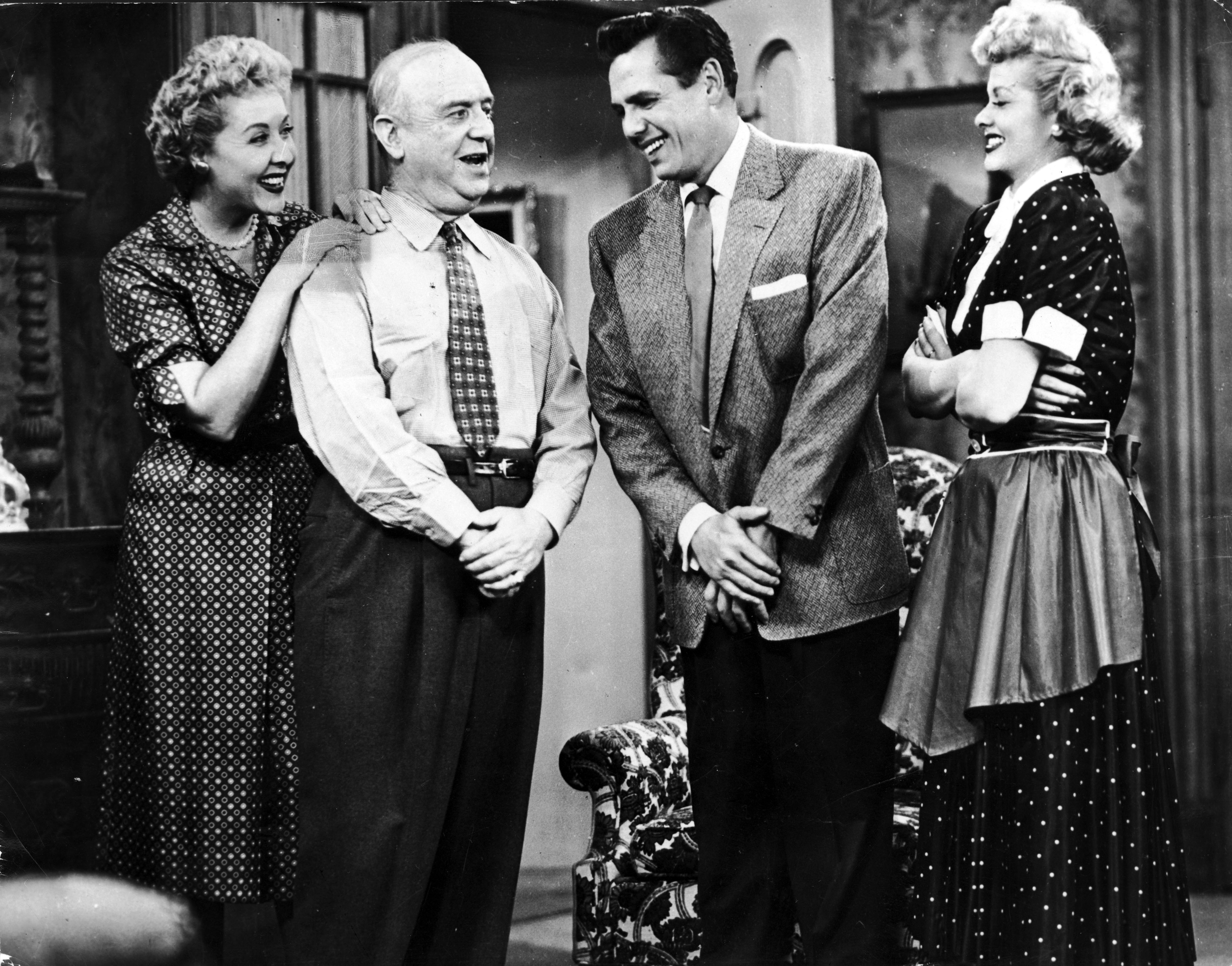 Lucille Ball-Desi Arnaz film casts Marvel's J.K. Simmons
Playing J. Jonah Jameson in the Sam Raimi's Spiderman trilogy, and then in Marvel Cinematic Universe's Spider-Man: Far From Home, Oscar winner J.K. Simmons was recently cast as Fred Mertz for Sorkin's film Being the Ricardo's. According to Deadline, Nina Arianda is close to signing on to play Vivian Vance's role as Ethel Mertz.
Set to take place during a full week of production on I Love Lucy, the film depicts all of the elements that went into the show, from table reading to performing before a live audience. Ball and Arnaz's marriage is also explored, where they faced multiple obstacles both personally and professionally.
Ball and Arnaz's children, Lucie Arnaz and Desi Arnaz Jr., are serving as executive producers along with Jenna Block, David Bloomfield, Stuart Besser, and Lauren Lohman.
Debra Messing was a fan favorite to play Lucille Ball
Though the starring role in Being the Ricardos went to Academy Award winner Kidman, many felt Debra Messing of Will & Grace fame should be playing Ball on the big screen. After the sitcom aired a tribute to I Love Lucy with Messing as the famous redhead, she seemed like the obvious choice. Lucie Arnaz addressed the dust-up in a January 2020 Facebook video.
"Here's the deal," Lucie explained. "You should understand. We are not doing a remake of 'I Love Lucy.' No one has to impersonate Lucy Ricardo nor do the Vitameatavegamin routine, or the chocolate factory routine or any of the silly things. … Aaron has done a wonderful job of bringing these characters to life. … It's a little slice of life in their journey."
Kidman is clearly looking forward to portraying the comedy icon, and is confident in Sorkin's direction.
"I love Lucille, having looked now and delved into her," The Undoing star said, as reported by Today.com. "She's an amazing woman. I'm very excited for people to see what Aaron found out about her and the way he's interpreted Desi and Lucy and the way that it's so rich."
More Marvel movies for J.K. Simmons?
Though Simmons only made a brief cameo in Spider-Man: Far From Home, he's planning on bringing his wise-cracking newsman character back for further installments.
"There is a future for J. Jonah Jameson after a several-year hiatus," Simmons revealed, according to CinemaBlend. "Obviously, I showed up very briefly for those who were wise enough to stay through the credits in Far From Home… There is one more JJJ appearance in the can, and from what I'm hearing, there is a plan for yet another one. So hopefully JJJ will continue now and forever."
Aa commitment from Marvel Studios to bring the character back still hasn't been made official. The next Spider-Man installment is set for 2021, so time will tell if we see J. Jonah Jameson and his trademark cigar once again.