'I Love Lucy': Which Cast Members Are Still Alive?
I Love Lucy wasn't just one of television's pioneering programs of its time. Starring Lucille Ball as the show's namesake, it's an iconic comedy that has only grown in popularity throughout the decades.
Here's more on the extraordinary cast that made the show such a hit, as well as which actors from the comedy are still alive.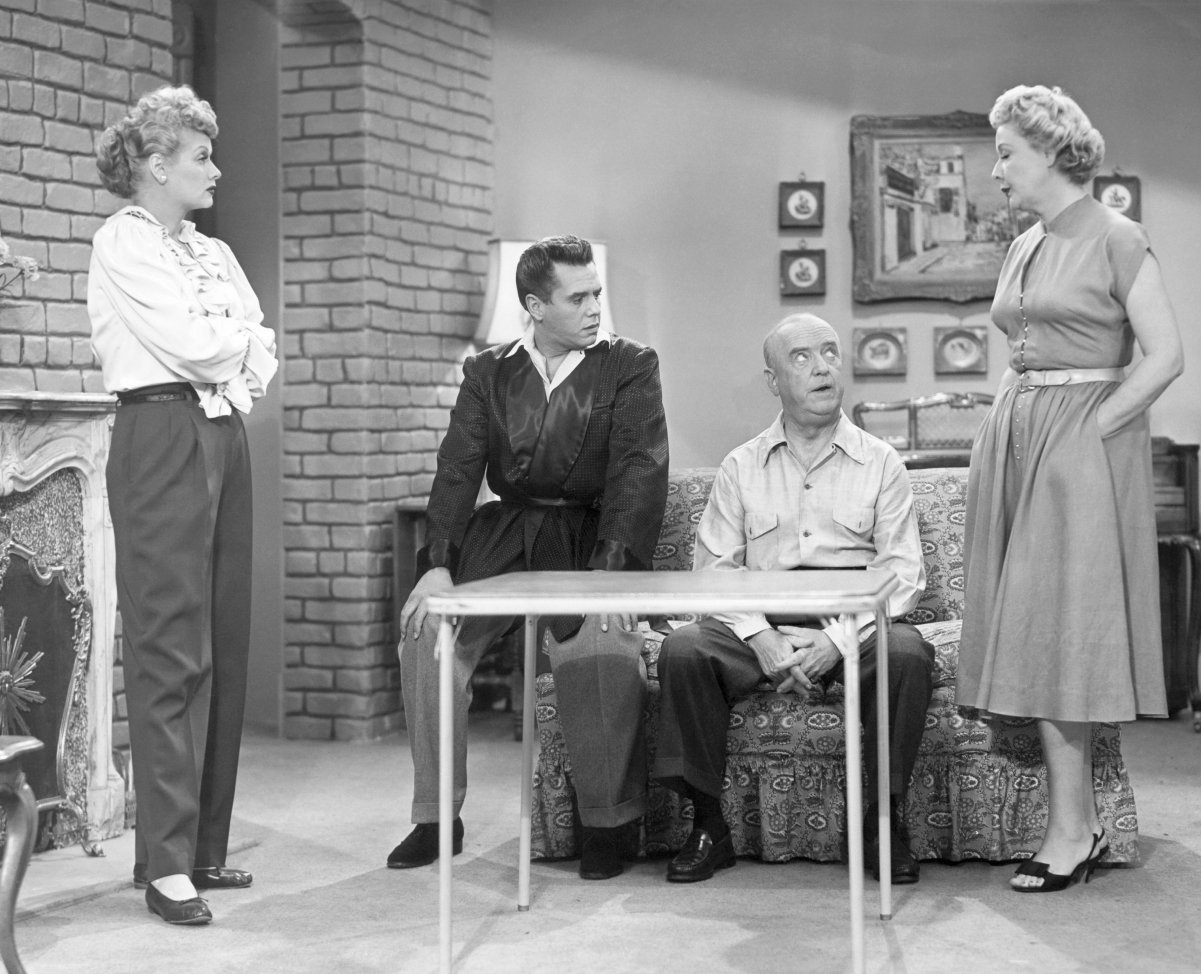 Lucille Ball
After I Love Lucy went off the air in 1957, the famously red-haired actor moved on to other projects. Namely, she became the first woman to run a studio, Desilu Productions. Once their joint comedy ended, Ball and her husband/co-star Desi Arnaz divorced in 1960. He resigned from the studio two years after that and Ball assumed responsibility for his holdings in the corporation. She tied the knot again in 1961, marrying comedian Gary Morton.
The mother of two continued acting in her own shows including The Lucy Show and Here's Lucy. Her final television comedy, 1986's Life With Lucy was disappointing in its ratings and reception and was yanked off the air after only a handful of episodes.
At her death on April 26, 1989 from heart issues at age 77, according to Lucille author Kathleen Brady, "Bulletins interrupted morning news programs across America and then flashed around the world. Her obituary ran on the front pages of major newspapers and [Ball's hometown paper] The Jamestown Post-Journal as well. Even the temperate New York Times proclaimed on its editorial page, 'We Love Lucy Too.' In New York, Los Angeles, and Chicago, memorial services were held on Monday, May 8, 1989, at eight in the evening, the night when a younger America settled down for I Love Lucy" so many years before.
Desi Arnaz
Even after his split from Lucille Ball, actor and producer Desi Arnaz still loved his ex-wife, as he told Entertainment Tonight in 1982.
"I Love Lucy," Arnaz said, "is something that happens once in a lifetime, if you're lucky enough to have it happen at all. That's why I've never tried to duplicate it or imitate it or anything else.
"We had 20 wonderful years together and we're still very close," he said. "We talk two or three times every other week on the phone. We've got wonderful kids. We've got a grandson, looks like Rocky Graziano already, this character. So we're very close and we're very good friends. I still love her very much."
Arnaz continued producing television after leaving I Love Lucy, including shows such as The Ann Sothern Show and The Untouchables. He wed again in 1963 marrying Edith Mack Hirsch, and remained married to her until her death from cancer in 1985. Arnaz died the following year of lung cancer at age 69.
Richard Keith
The only living cast member from I Love Lucy, Richard Keith (real name Keith Thibodeaux), was born in Louisiana in 1950. He began playing Little Ricky on the comedy at the age of 5. In an interview with the Television Academy Foundation, he explained how his name got changed almost immediately by Arnaz.
On arriving to audition for the part of Little Ricky, Keith who by age 3 was already an accomplished drummer spotted a drum kit and was told to give them a go, which he did with fervor.
"Everyone wanted to know what the commotion was, and Sheldon Leonard, the director for The Danny Thomas Show and other shows came over and was enjoying this little kid playing," he said. "Then finally, Desi Arnaz himself came over and started jamming with me on the drums and playing with me. He stood up and laughed in his way and said, 'I think we've found Little Ricky.'"
Arnaz upon hearing his on-screen son's name insisted on changing it. As the Little Ricky actor explained, "That was Desi's answer to people not being able to pronounce 'Thibodeaux.'" The Cuban star changed his name to Richard Keith.
"He thought that would be good, 'Richard Keith,' my name 'Keith' which was an aspect of who I really was, and then 'Richard' could be like 'Ricky.'"
Vivian Vance
The story goes that Desi Arnaz was asked to go see Vivian Vance perform on Broadway to meet his new Ethel Mertz. And he had to admit, Vance was perfect for the role, as described by Meet the Mertzes authors Rob Edelman and Audrey Kupferberg.
"On September 3, 1951, I Love Lucy was set to go into rehearsal," the pair wrote. "As this production date neared, Ethel still had not been cast. Then one evening—in yet another oft-repeated story—director Marc Daniels brought Desi Arnaz and producer-scripter Jess Oppenheimer to the La Jolla Playhouse. Here, Vance was reprising Olive Lashbrooke in Mel Ferrer's production of The Voice of the Turtle. The actress may have been a complete unknown to Arnaz and Ball, but Daniels already had directed her and felt she had the right qualities to make a perfect Ethel."
Vance was the ideal sidekick to Ball, perfectly content to play second banana to the star. The actor died in 1979 of cancer at age 70. Twelve years after her death, she was paid tribute with a star on the Hollywood Walk of Fame.
William Frawley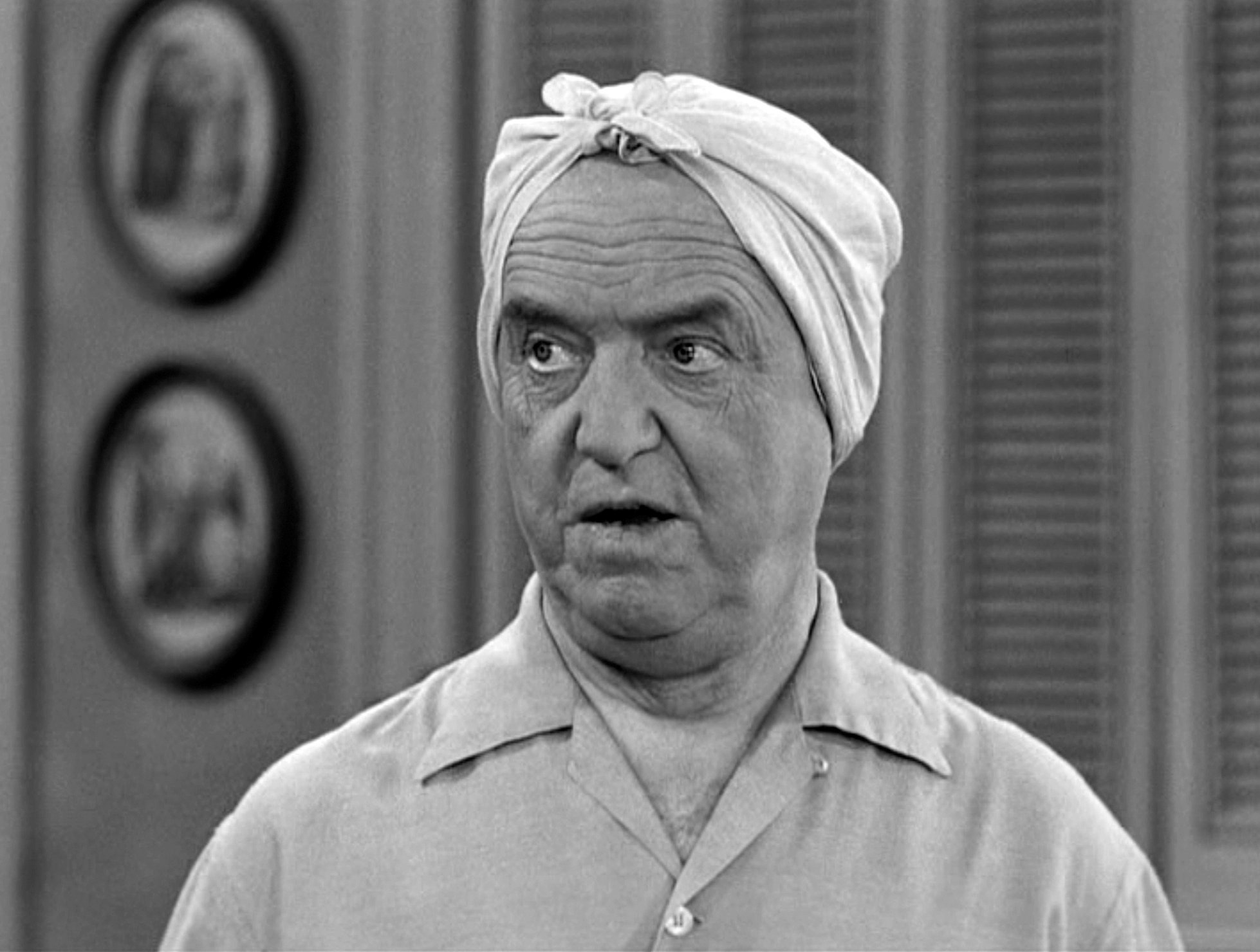 Rounding out the cast of I Love Lucy, William Frawley played the irritable and grouchy Fred Mertz, landlord to the Ricardos.
In his 1976 autobiography, Arnaz described the moment he knew only Frawley could play the role of Fred.
"I got a call from William Frawley and after I hung up I kept seeing his puss and remembering how good he was at playing the kind of gruff character he usually played," Arnaz wrote. "The more I thought about it, the more I became convinced he was Fred Mertz."
The actor, who went on to co-star briefly in the 1960s comedy, My Three Sons, died in 1966 at age 79. Arnaz placed an ad in trade publications in Frawley's honor after his death simply saying "Buenas noches, amigo" and served as a pallbearer at the actor's funeral.
RELATED: 'I Love Lucy': How the Classic Lucille Ball Comedy Got Its Name