'I Love Lucy': Desi Arnaz Insisted He Get Top Billing Before Lucille Ball on the Show's Credits
Find out what happened when 'I Love Lucy' star Desi Arnaz insisted on having his name appear first over his wife's, Lucille Ball.
One of the most famous Hollywood power couples in the 1950s was that of television legends and I Love Lucy stars Desi Arnaz and Lucille Ball.
While CBS agreed to the series starring Ball and Arnaz, the real draw in the network's eyes was Ball. So when Arnaz, according to the show's creator, asked for his name to be listed first in the show's credits, he had a lot of explaining to do.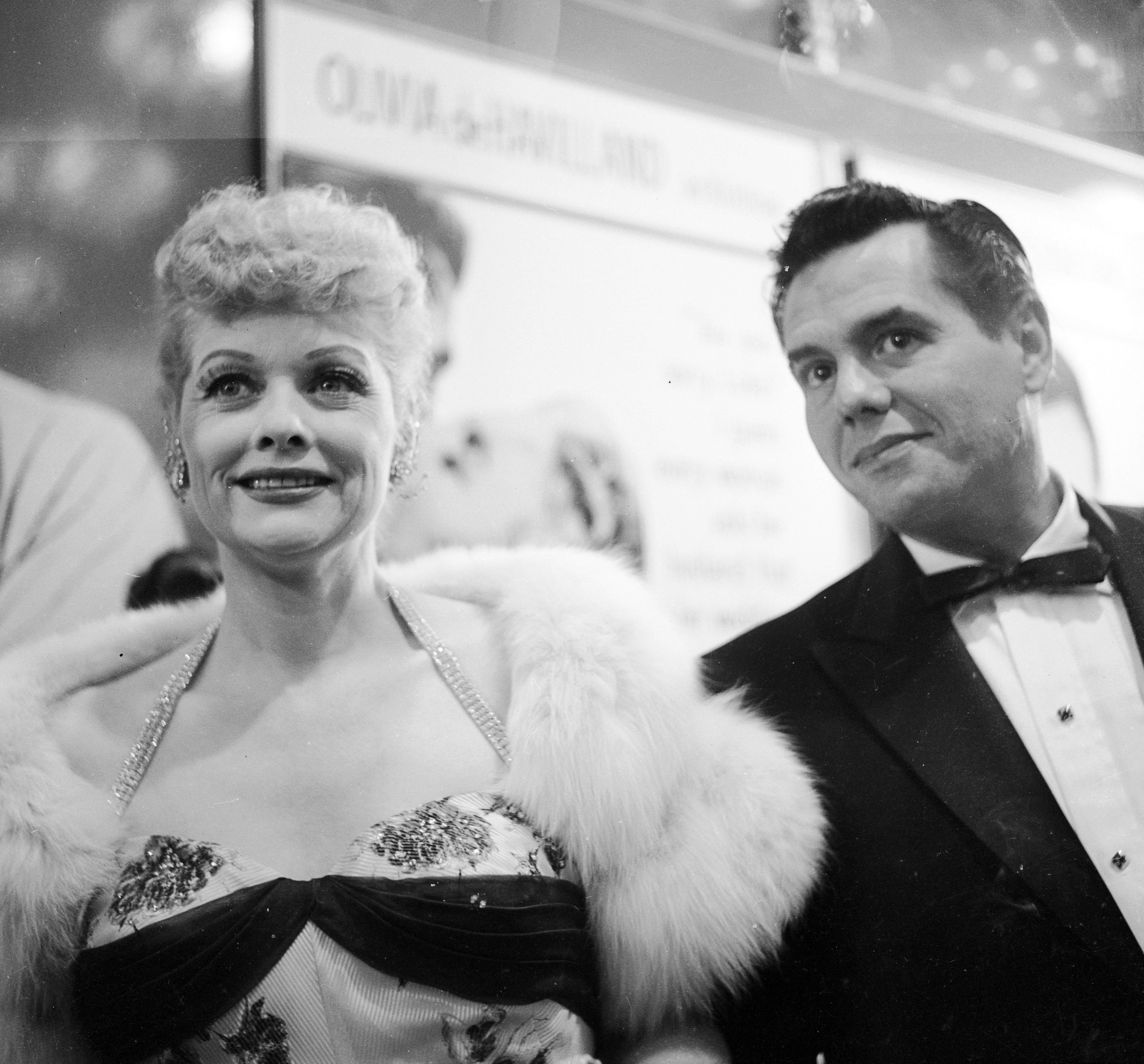 CBS wanted Lucille Ball but not Arnaz in 'I Love Lucy'
I Love Lucy, of course, began as the radio show My Favorite Husband starring Ball and actor Richard Denning. Eager to take the show to television, CBS intended to keep Ball and Denning as the show's stars. Ball, however, had no such intentions and made clear it was either her husband Arnaz as her co-star or the deal was off.
"Lucy wanted to make the move to television, all right – but not with Richard Denning," show creator Jess Oppenheimer and his son Gregg Oppenheimer wrote in I Love Lucy: The Untold Story. "For years, she had been trying to promote the career of her husband, Desi. She was unhappy because they were separated so much of the time; while she was here in Hollywood, he was always on the road with his band."
Lucy obviously got her way. And Oppenheimer's idea to have the show be about "a middle-class working stiff who works very hard at his job as a bandleader, and likes nothing better than to come home at night and relax with his wife, who doesn't like staying home and is dying to get into show business herself" was roundly approved by the network execs.
Desi Arnaz wanted his name listed first
Despite his wife fighting hard to get him on I Love Lucy, for Arnaz it was equally important to be billed first, according to Oppenheimer, who saw the actor as "a quick study and considerably brighter than many people gave him credit for." Still, Arnaz's insistence on changing the show's credits was wearing on him.
"Desi…couldn't understand why we had Lucy's name ahead of his," he wrote. "Why couldn't he be first? After about a week of going back and forth with him on this, I had finally managed to convince him on the basis that it was the 'gallant' thing to do – to let the lady go first."
Arnaz finally let it go
While the Cuban actor went along with Oppenheimer's premise for keeping his wife first on the show's credits, he persisted in his request.
"He had come back to me one more time, saying, 'I tell you what Jess, why don't we make it alphabetical?'"
Oppenheimer was thunderstruck with the perfect explanation to put Arnaz off once and for all, and it worked: "I realized that I had just solved [the problem]. The 'I' in I Love Lucy was Desi. I had given him first-place billing after all."