'I Love Lucy': Lucille Ball's Success Is In Making the Unbelievable Believable
I Love Lucy is a television show that has stood the test of time, running in almost continuous syndication since it first debuted on television in 1951. In the decades since then, generations of women have been introduced to the comedic genius of Lucille Ball — finding inspiration, humor, and, of course, lots of laughter.
I Love Lucy remains as popular as ever to this day, and many fans are eager to learn more about how Ball was able to capture lightning in a bottle. In truth, her brilliance can be attributed to many different things — with one particular skill of hers helping to make some of the show's most outrageous stories totally believable. 
Lucille Ball began her career as a B-movie actress
RELATED: The First Thing Lucille Ball Did After 'I Love Lucy' Ended
Ball was born in Jamestown, New York, in 1911. Her career started as a model, with the young woman working as a clotheshorse for various fashion companies around New York.
Feeling a desire to express herself creatively, Ball began a performing career on Broadway, eventually transitioning to movie roles in the '30s and '40s. She struggled to make a name for herself in the Hollywood studio system, and she cycled through numerous styles, hair colors, and personas, without ever really finding one that stuck.
However, Ball showed skill as a comedian, and after finding success on the radio in a show called My Favorite Husband, showrunners started courting Ball to appear in a television adaptation of the series. Ball was open to the idea, but she had one major caveat before she would agree to appear in the new series — she wanted her husband, Desi Arnaz, to be her co-star. 
'I Love Lucy' allowed Lucille Ball to flex her comedy muscles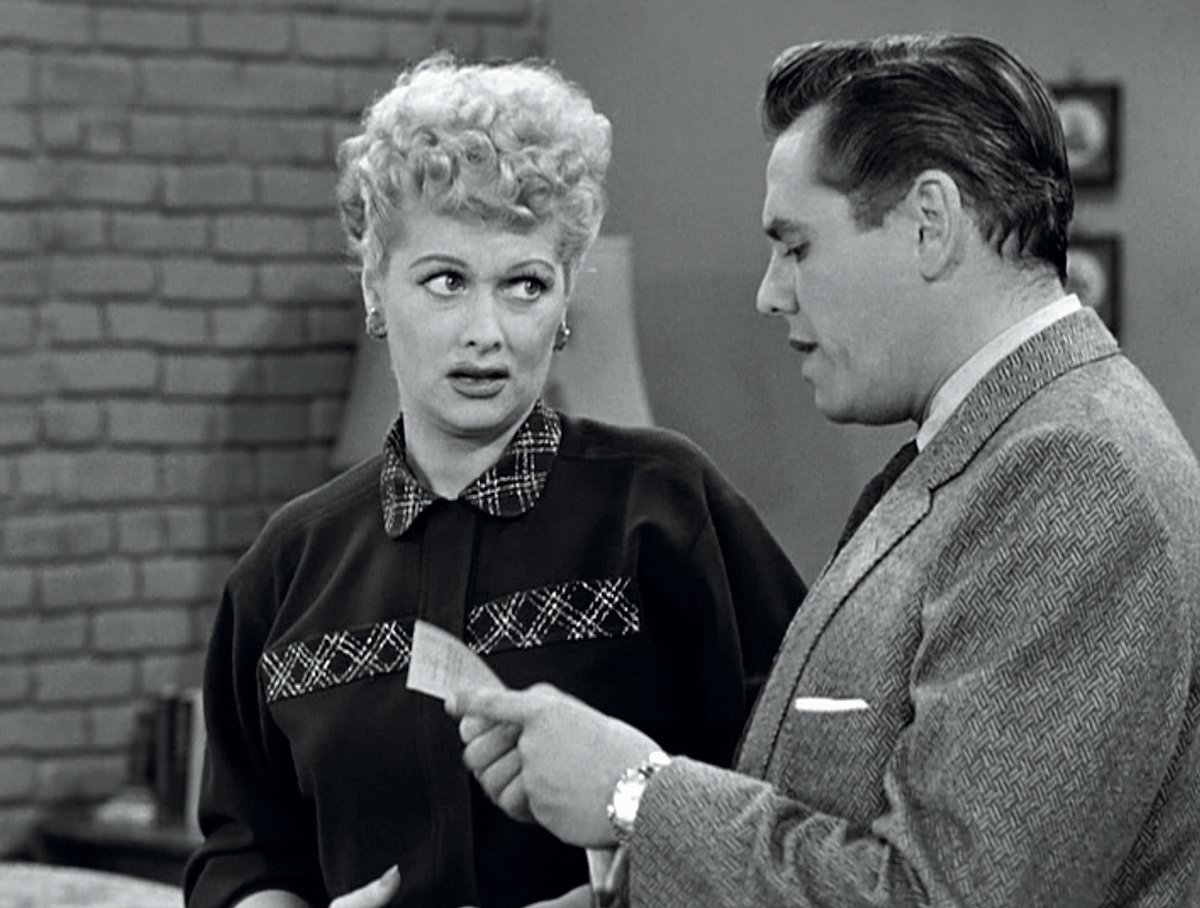 RELATED: 'I Love Lucy': 1 Product Placement Was Irresponsible
After finally getting the network to agree to her demands, Ball's new show, I Love Lucy, premiered on television. Right away, viewers realized that this show was like nothing they had ever seen before.
Ball, a stunning actor, willingly threw herself into crazy situations and scenarios that were definitely outrageous — but also hilarious. 
There was no stunt that Lucy Ricardo would not attempt, including dressing as a clown in order to try to land a spot in a television show, taking burlesque lessons, accidentally gluing a white beard to her face, and attaching prosthetics to her face in order to try to fool celebs like William Holden. No matter how crazy the situations got, however, viewers always believed them.
Lucille Ball made outrageous storylines believable
RELATED: 'I Love Lucy' Biopic Casts Marvel Actor as Fred Mertz
I Love Lucy historian and expert Geoffrey Mark has a simple explanation for why viewers were always able to buy into Lucy Ricardo's schemes. "Vivian is so good as Ethel Mertz is the same reason Lucille Ball is so good as Lucy Ricardo: they weren't stand up comedians. They were tremendous actresses who knew how to play comedy and knew how to play farce, because on I Love Lucy things that shouldn't have happened, did, and Lucy and Ethel get the audience to believe that what couldn't possibly be real, is," Mark detailed to Closer Weekly.
Mark discussed some of the show's outlandish storylines, including the episode that saw Lucy and Ethel baking up a larger-than-life loaf of bread. "It's just wonderful writing, but with two lesser lights you would not believe these things are happening," Mark stated.
Clearly, fans agree, since they are still enjoying the stunts featured in I Love Lucy to this very day.