'I Love Lucy' Star Broke TV Barriers Portraying TV's First Divorcée in 'The Lucy Show'
I Love Lucy is one of television's most iconic shows, a series that made Lucille Ball a star and eventually, propelled her to a position as the head of a major TV studio. While most fans know of the show as a showcase for Lucille Ball, the truth of the matter is that Ball had a stellar cast of supporting players around her, all helping to make I Love Lucy the success that it became. One of the supporting actors in I Love Lucy was Vivian Vance, a former stage performer who not only went on to become one of Ball's best friends but became a television groundbreaker in her own right. 
How did Vivian Vance get her start in show business?
Vance was born Vivian Roberta Jones in 1909. Raised in a small town in Kansas, Vance was one of six children.
From a very early age, Vance developed a love of performing, but when her parents disapproved of acting as a career choice, she moved to New Mexico, where she started pursuing roles in stage productions. Vance eventually made a name for herself acting in local productions, and after a few years in New Mexico, she moved to New York City.
In New York City, Vance experienced continued success, earning rave reviews for both her acting and singing skills. By the early '50s, Vance had decided to explore other career opportunities, and in 1951, she landed the role of Ethel Mertz in the brand-new television comedy I Love Lucy.
Although it was Vance's first television production, she proved that she could handle the demands of television, and right away, the actress became a fan-favorite.
Vivian Vance became famous as Ethel Mertz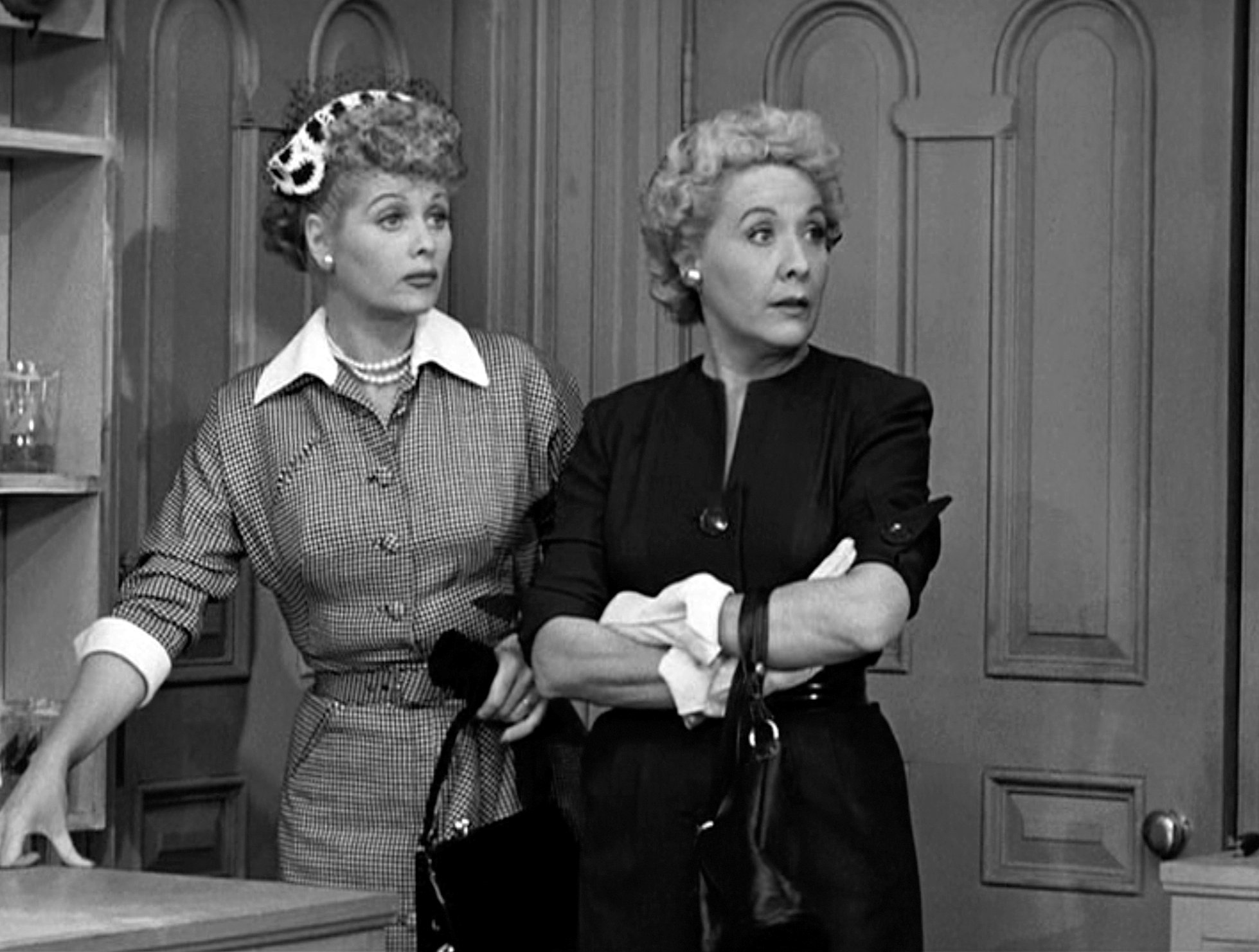 Vance's character Ethel Mertz was Lucy Ricardo's best friend, a middle-aged woman who often wore frumpy clothes and played second fiddle to Ricardo's wild antics. Still, Vance shone as Ethel, and in 1953, she became the first actor to win an Emmy Award for Outstanding Supporting Actress. Vance and Ball became the best of friends, mirroring their onscreen relationship in many ways.
While some sources claim that Vance didn't always love being typecast as Ethel, her unique relationship with Ball helped to open the door to other career opportunities, and even after I Love Lucy went off the air, the two women looked for ways to work together. 
Vivian Vance broke a significant television barrier
Years after I Love Lucy ended its run on television, Lucille Ball began looking for her next television opportunity — and she found it with the bespoke series The Lucy Show. When planning out the series, Ball knew that she wanted Vance at her side.
According to historian and I Love Lucy expert Geoffrey Mark, Ball courted Vance relentlessly to try to get her on board for The Lucy Show. Mark told Closer Weekly: "Lucille shows up one day with this script in her purse and Vivian says, 'Don't even take it out. I'm not doing this again.' And Lucille said, 'Vivian, I can't do this without you.' And Vivian's provisos were all honored: they had to pay for her to come out to California and her expenses, because she didn't move back there."
Mark also revealed that Vance's new character on The Lucy Show was truly groundbreaking for the time, detailing: "On the new series, The Lucy Show, Vivian plays a character named Vivian, not Ethel Mertz. She has a modern hairstyle and modern hair color and can wear whatever clothes she wants. And she plays television's first divorcée."