If You Lived for Netflix's 'Ratched' You'll Be Obsessed With These 6 Shows
Ryan Murphy is back at it again with the psychological thrillers with Netflix's Ratched. The King of TV (we can call him that at this point, right?) dropped his newest Sarah Paulson-led show on Friday, Sept. 18, and it quickly became one of the top 10 shows on the streaming platform.
The story serves as a prequel to 1975's One Flew Over the Cuckoo's Nest. The Hollywood classic originally starred Louise Fletcher as the cold, ruthless Nurse Ratched and Jack Nicholson as her rival, Randle McMurphy. Both of the actors won Oscars for their performances, and Fletcher's portrayal of the character was so chilling and memorable, the American Film Institute named it the fifth-best movie villain of all time.
Given Nurse Ratched's reputation and Cuckoo's Nest asylum setting, it's no wonder Murphy and Paulson (who also executive produced the show) wanted to give the nurse everyone loves to hate an origin story.
The dynamic duo has made psychological thrillers their bread and butter. Ratched is the latest extension of the pairing's vast catalog of horror TV. If you loved Ratched, here are six shows you need to watch next.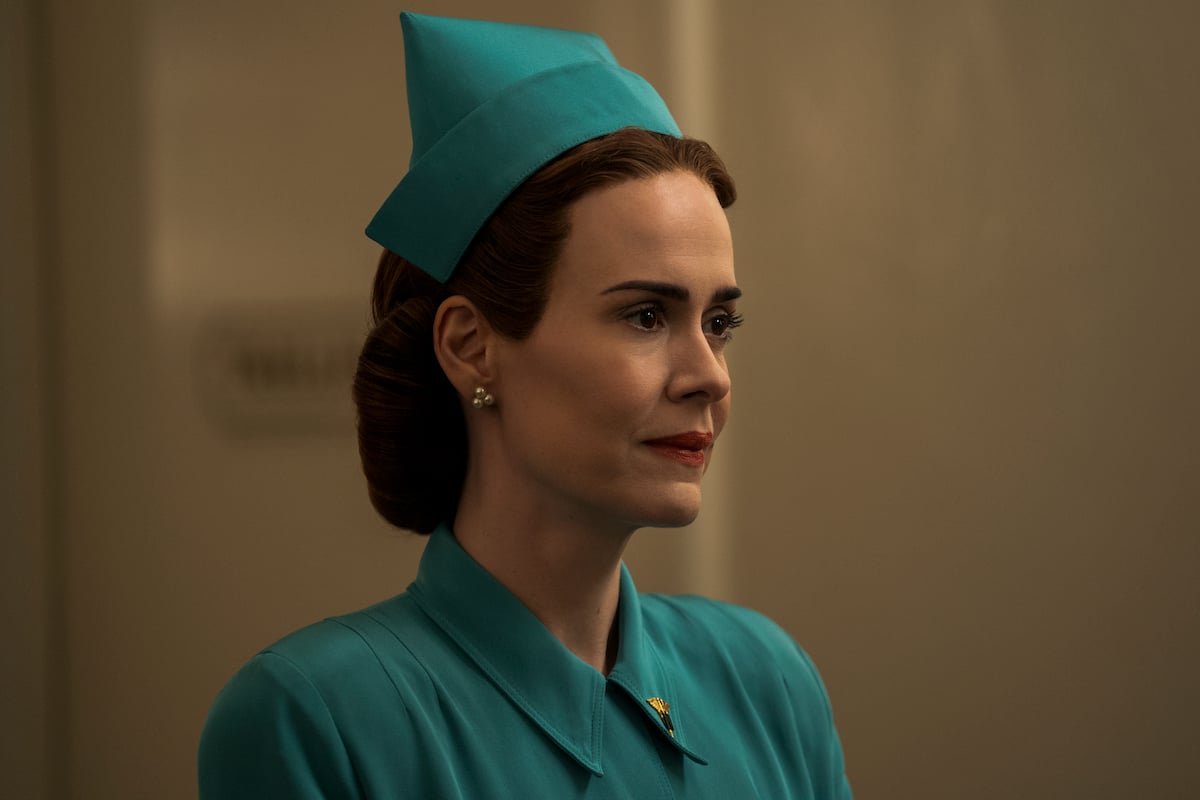 'American Horror Story' and 'Feud' are similar to 'Ratched'
American Horror Story: Asylum
The show Paulson credits with forever changing her career, AHS: Asylum follows the story of journalist Lana Winters, who gets trapped in the abusive Briarcliff Manor mental institution after she visits it while doing research for an exposé. It's set in 1964, not too long after Ratched takes place, and has similar themes of examining the history of the American psychiatric care system.
It also stars Jessica Lange as a corrupt nun whose treatment of patients is informed by her dark past, a doctor whose medical experiments are more harmful than healing, and its main character (Winters) is a lesbian who has to hide her true identity. Asylum also features one of the franchise's most terrifying villains, serial killer Bloody Face.
American Horror Story: Freak Show
The villains in AHS: Freak Show and Ratched are very similar and are both played by Finn Wittrock. In Freak Show, Wittrock plays the entitled, murderous rich boy Dandy, who—much like Brandon Flynn's Henry in Ratched—has an overprotective mother who will do anything for her amoral son.
Freak Show's heart and soul are the group of outcasts working in Elsa Mars' circus. This group is similar to Ratched's Huck Finnigan, who is socially outcast due to the war wound that mangled his face.
Feud: Bette and Joan
If your favorite parts of Ratched were the impeccable costumes, the sumptuous color schemes, and the juicy conflict between the melodramatic white women, Feud: Bette and Joan has all of that, except with Jessica Lange and Susan Sarandon. It's truly a delight for anyone whose favorite genre is Aging White Actresses Who Really Draw Out Their Words.
Related: Jessica Lange Recounts How She 'Jumped in' to Joan Crawford for 'Feud: Bette and Joan'
'Ratched' isn't the only TV show that serves as an origin story for famous movie villains
Preceding Nurse Ratched on the American Film Institute's top 50 villains list are Hannibal Lecter from The Silence of the Lambs, Norman Bates from Psycho, Darth Vader from the Star Wars franchise, and The Wicked Witch of the West from The Wizard of Oz. Luckily for fans of the psychological thriller genre, Lecter and Bates also have TV shows giving them origin stories.
Hannibal
Hannibal is an origin story for fictional cannibal Hannibal Lecter, first made famous by Anthony Hopkins in The Silence of the Lambs. It's a crime procedural similar to the Law & Order franchise, except it's much, much darker. (You can't have a cannibal for the main character without a certain level of gore.)
It stars Mads Mikkelsen as Lecter and Laurence Fishburne as Jack Crawford, two of the main characters from The Silence of the Lambs. It also stars Hugh Dancy as FBI criminal profiler Will Graham, a man who seeks psychiatric treatment from Lecter to help him cope with the heavy mental demands of his job. He spends the entire series catching serial killers, yet has no idea that the serial killer he's focused on catching is his own therapist. It's a thrill ride from start to finish.
Bates Motel
Bates Motel is a prequel to Alfred Hitchcock's Psycho set in modern-day. It stars Vera Farmiga (AHS darling Taissa Farmiga's older sister) as Norma Bates and Freddie Highmore as the infamous Norman Bates, and is similar to Ratched in its belief that abusers are people who have been abused.
The show explores the themes of mental illness and childhood trauma, and how both of those things affect adult behaviors if left unaddressed. And like Ratched, which will likely lead up to the events of Cuckoo's Nest, the final season of Bates Motel plays out the events of Psycho, with Rihanna playing Marion Crane, as a treat.
Related: Here's Why Actor Freddie Highmore Initially Turned Down the Role of Shaun Murphy on 'The Good Doctor'
USA's 'The Sinner' is a psychological thriller of its own category
If you like stories about how trauma informs the way we treat people, The Sinner should be your next binge. The show's first season is a "whydunnit" examining the events that led up to Jessica Biel's Cora stabbing a man in the neck on a beach.
It's based on German author Petra Hammesfahr's 1999 novel rather than a film, but it explores themes of PTSD and sexual trauma and how those things, if repressed in someone's psyche, can negatively inform their behavior.
All of these shows, except Feud: Bette and Joan, can be watched on Netflix. Feud can be watched on FXNOW and Amazon Prime Video. Happy binging!