If You Loved 'Ratched,' Listen to These Haunting Broadway Musicals Next
With the quick success of Netflix's Ratched and the continued success of American Horror Story, it's clear people love a good creepy tale. While Broadway doesn't seem like the most likely home for stories about gore, murder, or anything particularly haunting, those shows do, indeed, exist. And like Ratched, there are lots of musicals based on famous films.
If you loved every moment of Ratched's campy storytelling and creepy subject matter—and are looking for some spooky music for your Halloween playlist—there are a handful of musicals that fit perfectly into this genre.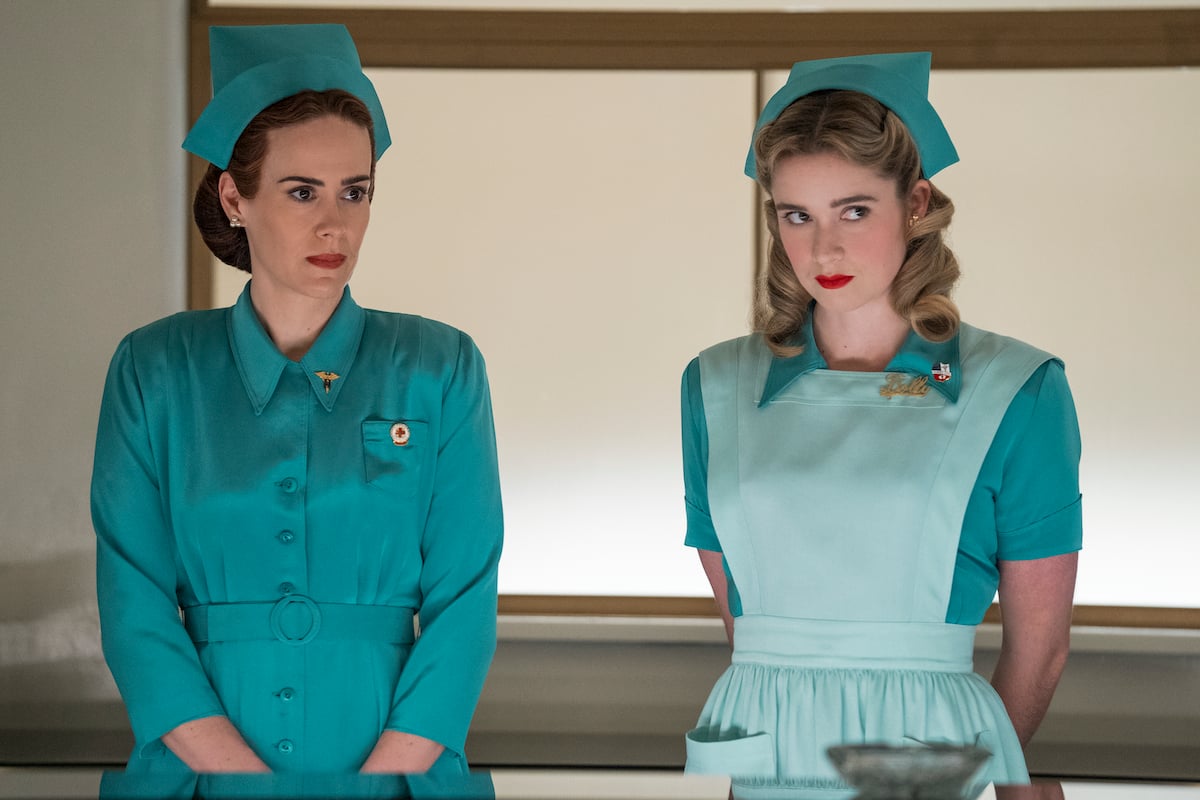 Related: If You Lived for Netflix's 'Ratched' You'll Be Obsessed With These 6 Shows
Horror musicals are their own special genre of Broadway shows
Heathers
The Heathers musical is based on the cult classic Winona Ryder and Christian Slater film of the same name. And as fate would have it, the musical has become a cult classic in its own right. While the show only had short Off-Broadway run in 2014, its popularity has only built over the years. In fact, Riverdale's Season 3 musical episode showcased the students of Riverdale High putting on a production of Heathers.
Think of this story—both the film and the musical—as horror Mean Girls. It tells the story of Veronica Sawyer, who finds herself in the "in crowd" with a trio of popular girls all named Heather. Their lives get flipped upside-down when someone starts killing people and making it look like suicide. Expect to hear songs about dead gay sons, murder, sex, bombs, and of course, teen angst.
There are lots of Broadway musicals based on famous movies
Carrie: The Musical
Carrie: The Musical is just as eery as the movie and Stephen King novel it's based on, and it's yet another musical employed for a Riverdale musical episode.
The story follows Carrie, an isolated teenager with telekinetic powers and a religious extremist mother. When Carrie is brutally bullied at the prom (pig's blood is poured all over her while she's on stage being crowned prom queen), she uses her powers to wreak havoc on her cruel classmates. If you found yourself wishing Ratched had a supernatural element, this show will fill that void.
Jekyll & Hyde
Fans of period pieces like Ratched will live for the aesthetic of Jekyll & Hyde. It's the same Robert Louis Stevenson thriller you know and love reimagined by American composer Frank Wildhorn, who has made gothic musicals his bread and butter. (Wildhorn is also to thank for the Dracula musical, as well as another musical on this list.)
There are clear parallels between Dr. Jekyll and Ratched's Dr. Hanover: both doctors develop risky medical experiments that end up throwing their lives upside-down. For Dr. Jekyll, his experiment accidentally turns him into the murderous Mr. Hyde. For Dr. Hanover, his failed attempts at treating his patients with his medical experiments lands him on death's doorstep.
Bonnie & Clyde
Edmund Tolleson and Nurse Dolly have their own kind of Bonnie and Clyde story in Ratched. And like the famed partners in crime, Dolly dies in a police shootout after helping Edmund escape Lucia State Hospital.
Wildhorn's Bonnie & Clyde follows the true story of the depression-era outlaws. Like Ratched, you'll find yourself rooting for the couple by the end of the show, even though you know what fate has in store for them.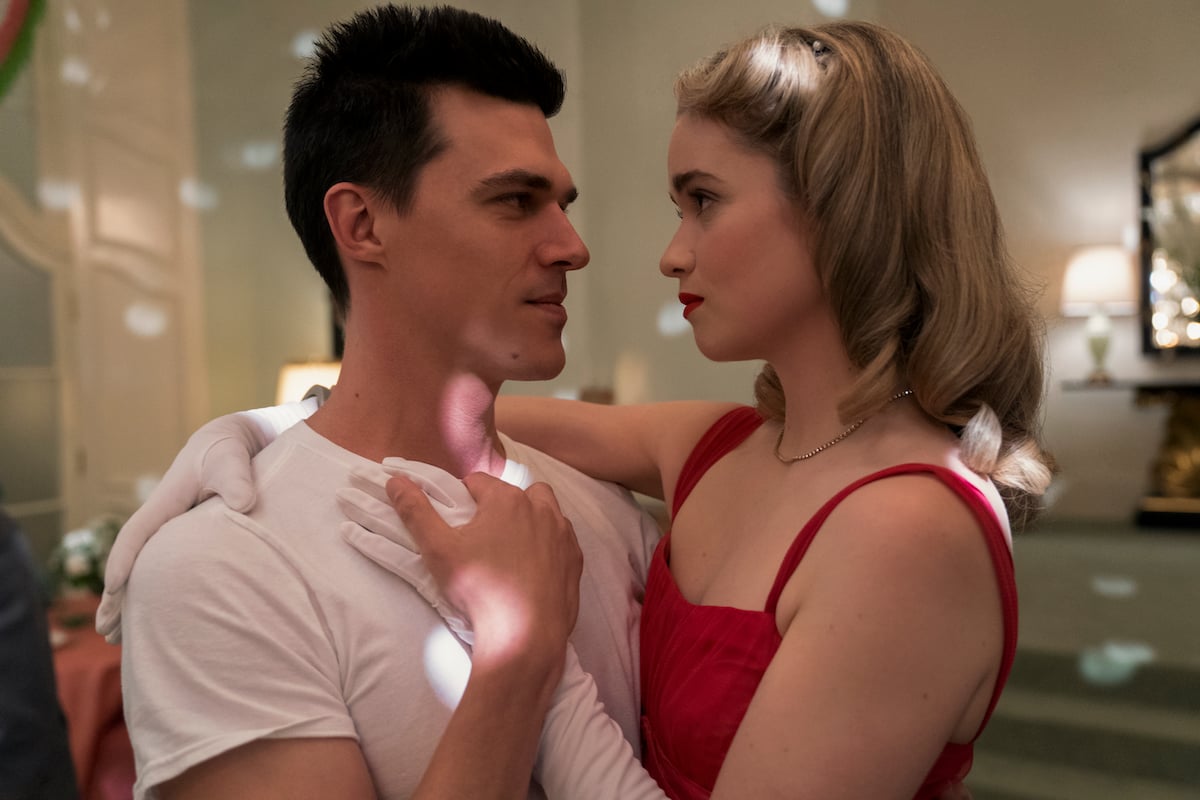 Some of Broadway's spookiest shows are also its funniest
Little Shop of Horrors
This horror-comedy Broadway classic was created by Howard Ashman and Alan Menken, the music and lyrics dynamic duo behind Disney's The Little Mermaid, Beauty and the Beast, and Aladdin. It's a show all about a poverty, sex work, murder, domestic abuse, and a killer alien plant species hellbent on world domination, but with doo-wop tunes. Ashman referred to it as "horror Grease" in the Disney+ documentary, Howard.
The show is gloriously campy and has one of the funniest death scenes you'll ever see. The sadistic dentist—played in the 1986 film by Steve Martin and soon to be played by Chris Evans in the remake—gets high off the laughing gas he uses on his dental patients and accidentally asphyxiates while nerdy protagonist Seymour watches. (The plant made him do it!) If you want a spooky story but with upbeat music, this show is your best bet.
Beetlejuice
"That's the thing with life: no one makes it's out alive" is the mantra in the Beetlejuice musical's big opening number. Beetlejuice the musical is a reimagining of the classic Tim Burton movie. Instead of Barbra and Adam Maitland being the main characters driving the plot forward, the musical places its main focus on Lydia and her struggles following the death of her mother and of course, Beetlejuice himself.
The ghost with the most frequently breaks the fourth wall in this show, which is packed with dark humor that's either going to make you uncomfortable or cry from laughter. There is no in between. And Beetlejuice is fine with both options. Get ready for lots of death jokes in this show about, well, death.