In 2007, 'Twilight' Fans Wanted This 'Star Wars' Actor to Play Edward Cullen, While Stephenie Meyer Wanted a Future Superman in the Part
'Twilight' was big before it hit theaters. Fans had ideas of who they wanted in the movie, and their top choice for Edward Cullen was actually a Skywalker.
Stephenie Meyer's Twilight entranced fans before it even came to the big screen. The story had similar themes to Romeo and Juliet, with a "star-crossed lovers" type of plot. Add in the deadly obstacles Edward and Bella had to face, and readers were hooked. 
So when the movie came along, readers had their ideas of who would be the perfect Edward and perfect Bella. Fan-casting is totally normal, and even Meyer had her ideas of who she wanted to play these characters. Even though she didn't have a final say, she originally wanted a future-DC actor to portray the sparkling vampire. But fans wanted The Chosen One, aka Anakin Skywalker, to step into the role.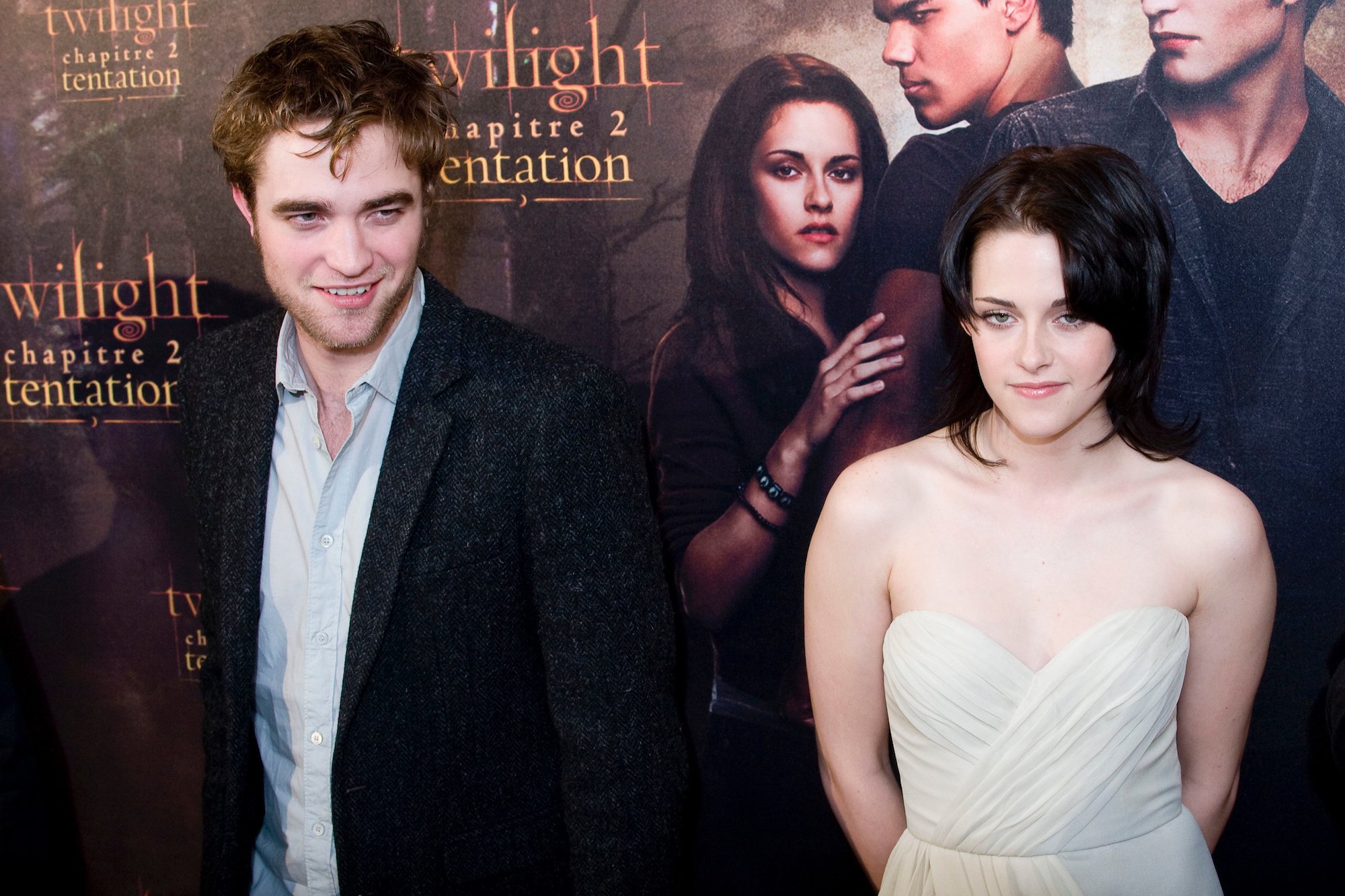 Stephenie Meyer always dreamed of Henry Cavill as her perfect Edward
Meyer initially got the idea for Twilight from a vivid dream, and it all grew from there. She wrote on her blog in 2007 that the rights for the movie were first propositioned for MTV Films, but then Summit Entertainment picked it up after MTV dropped it. 
After that, Meyer started sharing her thoughts on the casting situation, as that was the next step. She warned fans that her "opinions on the movie matter to no one." Essentially she had "no influence on what goes on with the movie at all." But to fans, she revealed that Henry Cavill was her top choice. 
"Indisputably the most difficult character to cast, Edward is also the one that I'm most passionately decided upon," she wrote, before naming Cavill. "The only actor I've ever seen who I think could come close to pulling off Edward Cullen…"
She also said she could see Emily Browning as Bella, but that character was a little more negotiable in her head. However, she had one major stipulation.
"Though I would be happy with several possibilities for Bella, I will throw myself off a tall building if they cast some lip-synching, popstar-slash-actress in the role. Just FYI," she wrote."
Meyer posted fan suggestions, which included one 'Star Wars' prequel star
When it came to what fans wanted, it was vastly different. Whether on comments on her blog or on other forms of social media, Meyer asked her fans for suggestions, and then shared the most popular choices for Edward. 
When it came to the number 1 fan-choice for the mind-reading vampire, Hayden Christensen won that spot. Christensen is best known for his role as Anakin in two of the Star Wars prequel films. He obviously proved he could play a brooding tortured soul, if need be. He would have been too old by the time the movie was finalized, but at this point it had only been two years since Revenge of the Sith came out. Imagine if Anakin "I Killed Younglings" Skywalker became Edward? Honestly, it fits. 
Robert Pattinson — who did ultimately book the role of Edward — was fans' number 2 pick. And Pirates of the Caribbean's Orlando Bloom came in at number 3, with My Chemical Romance's Gerard Way in fourth place.
When it came to Bella, fans wanted Alexis Bledel, Rachel McAdams, and Anna Paquin the most (in that order). As for Meyer's favorite suggestion, she really liked the idea of Danielle Panabaker.
When Pattinson was confirmed as Edward Cullen later in the year, Meyer shared that she was "ecstatic" with the choice. 
"There are very few actors who can look both dangerous and beautiful at the same time, and even fewer who I can picture in my head as Edward," she wrote. "Robert Pattinson is going to be amazing."
In the end, none of her suggestions made it through, except Jackson Rathbone
Meyer's updates started in July of 2007, and by the time the movie started moving into pre-production, the actors that fans picked out were too old. Or just weren't chosen. 
"The most disappointing thing for me is losing my perfect Edward," Meyer wrote in an update. "Henry Cavill is now twenty-four-years-old. Let us have a moment of quiet in which to mourn…"
While Cavill would go on to play Superman, Twilight was Pattinson's breakout role, and threw him and Kristen Stewart into the limelight. In a way that, honestly, hadn't been done before. Both went their separate ways from Blockbuster hits at the end of the Twilight saga, but are slowly coming back to it. 
Interestingly, Jackson Rathbone was one of her favorite fan suggestions to play Edward Cullen. And even though he ended up playing Jasper, he's the only actor on any of her lists of Cullens to make it into the movie.