'In the Heights': The Donald Trump Reference Lin-Manuel Miranda Cut
In 2020, Hamilton took Disney+ by storm. And in 2021, another Lin-Manuel Miranda-penned musical hit a different streaming service. Granted, In the Heights' simultaneous release in theaters and on HBO Max was short-lived. But unlike Disney's filmed stage performance of Hamilton, In the Heights underwent some changes in jumping from Broadway to the big screen. Among them was cutting a reference to Donald Trump.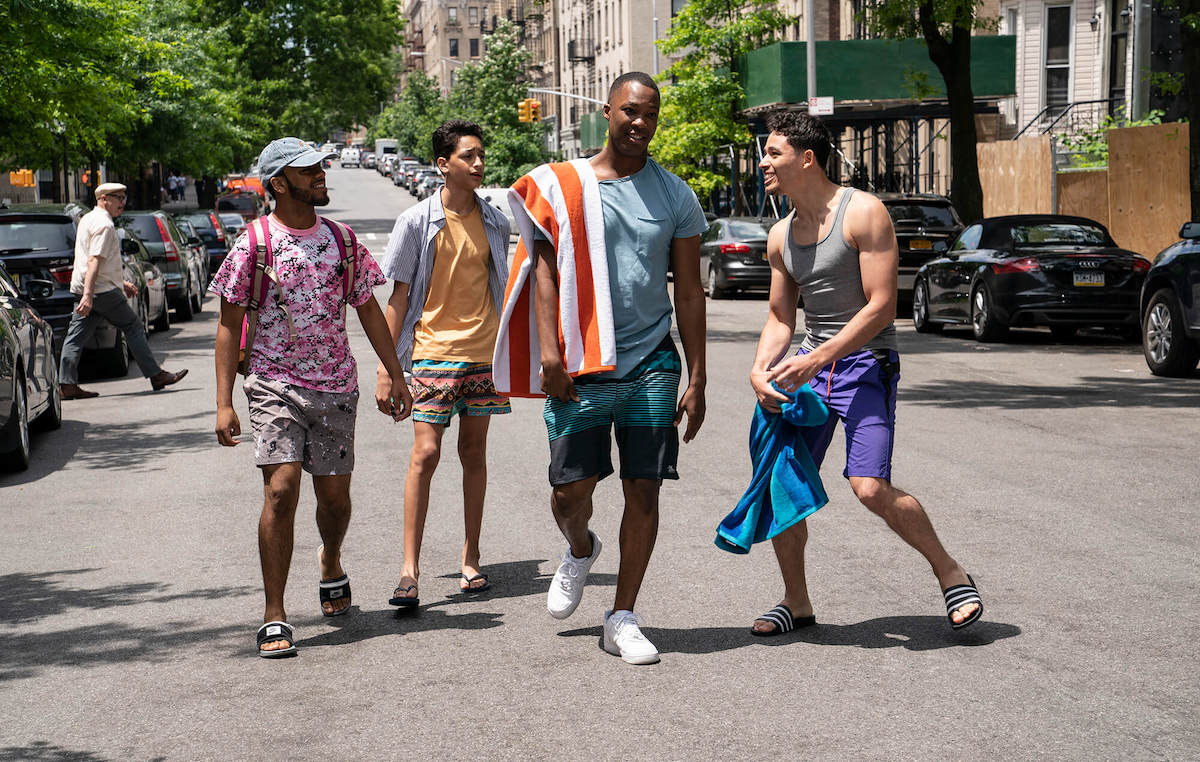 Lin-Manuel Miranda made some changes to 'In the Heights'
In the Heights first opened on Broadway in 2008. In addition to adapting the story for another medium, the movie makes significant changes to the story and its music. Sure, these include a few subtle nods to both the stage production of In the Heights as well as Hamilton. But there are a ton of more impactful ones too.
Entire characters and songs are cut for the movie. And the Latin-American tale was updated to strengthen its female characters and better reflect the world today. Most notably, an entire subplot about the real-life immigration policy Deferred Action for Childhood Arrivals was added. Likewise, a line about Trump was cut.
RELATED: 'In the Heights': This Emmy-Winning Actor Played Usnavi in High School and Performed With Lin-Manuel Miranda
Why a Donald Trump name-drop was cut from the movie
"96,000" is one of the most memorable In the Heights musical numbers. In the Broadway version, one character, Benny (Christopher Jackson), dreams of what he would do with $96,000 in lottery winnings. And he imagines a scenario in which he and Trump go golfing. But there's a twist.
"I'll be a businessman richer than Nina's daddy," the lyric goes. "Donald Trump and I on the links, and he's my caddie!" The In the Heights movie subs out Trump for golf icon Tiger Woods, which fits just as well. But in an interview with Variety, Miranda clarified why he felt the update was necessary.
"When I wrote it, [Trump] was an avatar for the Monopoly man," Miranda told Variety. "He was just, like, a famous rich person. Then when time moves on and he becomes the stain on American democracy, you change the lyric. Time made a fool of that lyric, and so we changed it."
RELATED: How Many Musicals Has 'Hamilton' Star Lin-Manuel Miranda Created?
Lin-Manuel Miranda has several more movies on the way
In the Heights is the first of Miranda's Broadway creations to get a proper film adaptation. Certainly, Hamilton will find its way to the big screen eventually. But in the meantime, Miranda is keeping himself very busy in Hollywood. Building off of his songwriting for Moana, he's composing new music for Disney's Encanto, set for release on Nov. 24, 2021.
In addition, Miranda composed music for animated movie Vivo — another 2021 release — and Disney's live-action The Little Mermaid. That movie doesn't have a release date just yet. However, Miranda makes his directorial feature debut with Tick, Tick… Boom! Based on the Broadway musical from Rent creator Jonathan Larson, Tick, Tick… Boom! releases in select theaters and on Netflix in late 2021.