'In the Heights': How Many 'Hamilton' Stars Appear in the New Movie?
For years, Broadway fans have obsessed over every bit of Lin-Manuel Miranda's Hamilton. The Tony-winning sensation made Miranda a household name. But his first acclaimed musical was actually In the Heights. Much like the Disney+ version of Hamilton, the earlier show is finally new fans, thanks to its film adaptation But are there any connections between the In the Heights movie and the original Hamilton Broadway cast?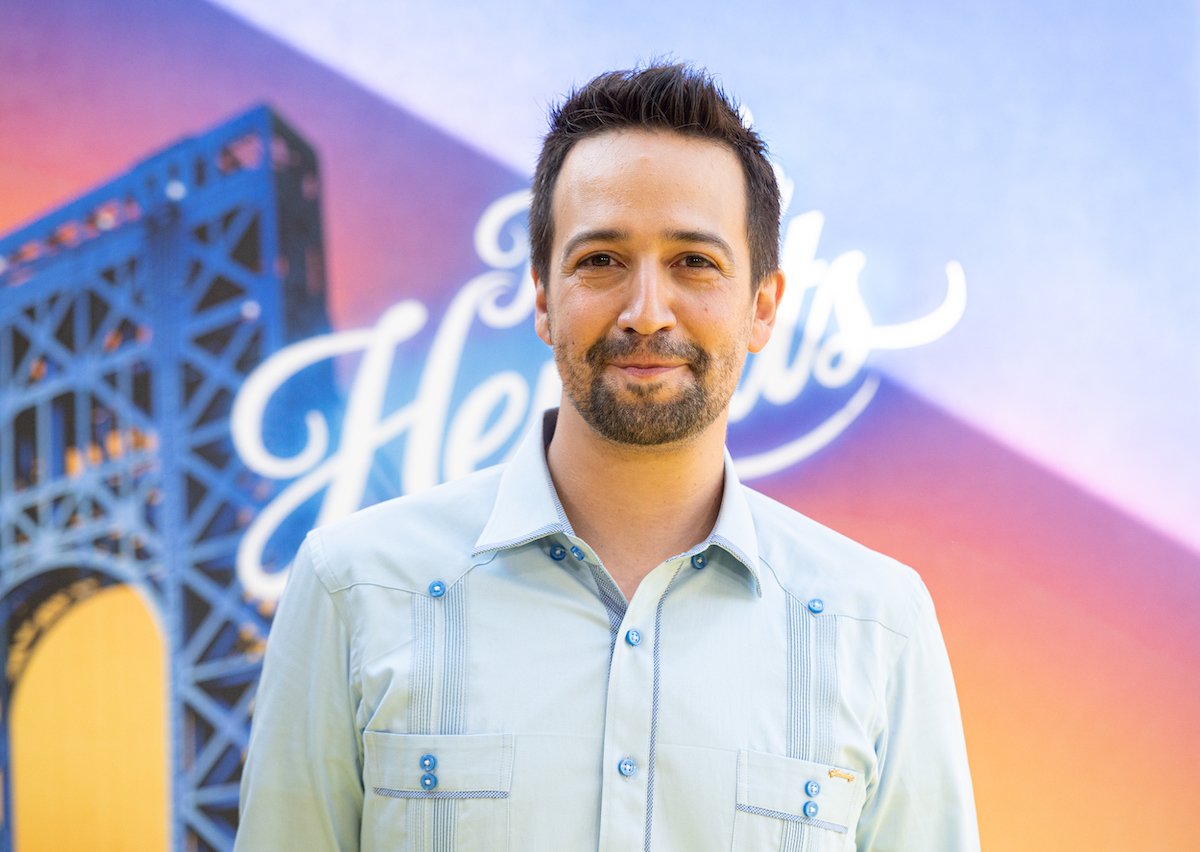 The 'In the Heights' movie brings Lin-Manuel Miranda's musical to moviegoers
So far, Hamilton hasn't received a proper film adaptation. Naturally, given the enormity of its cultural impact, such a project will probably happen at some point. But for now, the Disney+ filmed stage performance has managed to stave off fans hungry for a cinematic take on "My Shot" and "The Room Where It Happens."
Likewise, In the Heights will only boost Miranda's profile further. The film — released to theaters and HBO Max in June 2021 — attracted rave reviews. While it only earned $11.5 million at the box office, In the Heights marks the first of Miranda's Tony-winning creations to make it to the big screen. And he brought some friends.
RELATED: 'Hamilton' on Disney+: Who Gives the Best Performance Among the Original Broadway Cast?
The movie also features several members of the original 'Hamilton' cast
Fans who are only familiar with Miranda from Hamilton are bound to see a few familiar faces among the cast of In the Heights. No, Tony-winning actors Leslie Odom Jr., Daveed Diggs, and Renée Elise Goldsberry don't make appearances. However, Miranda himself plays the small role of Piragüero, a local street merchant selling iced treats known as piraguas. But the lead actor of In the Heights, Anthony Ramos, also hails from Hamilton.
In the show's Broadway production, Ramos played the dual role of John Laurens and Philip Hamilton. And in the new movie, the actor takes on In the Heights protagonist Usnavi de la Vega, a part which Miranda himself originated on Broadway. Moreover, Christopher Jackson — Hamilton's Tony-nominated George Washington — makes a cameo appearance as an ice cream salesman who threatens Piragüero's business.
RELATED: 'Hamilton' Creator Lin-Manuel Miranda Made a Crazy Amount of Money in 2020
What is Lin-Manuel Miranda's net worth (so far)?
With both In the Heights and Hamilton making waves in Hollywood, Miranda's career continues to gain momentum. The latter, of course, being a Disney project only further cements him at that studio. Miranda previously starred in Mary Poppins Returns and wrote songs for Disney's 2016 animated hit Moana.
But 2020 was his biggest year yet. Thanks to Hamilton on Disney+ and the In the Heights movie — originally slated for theatrical release in 2020 — Miranda's net worth sits at $80 million, according to Celebrity Net Worth. Just a year earlier, his net worth was $10 million, proving what a difference a year can make.