'In the Heights': Why HBO Max Subscribers Can't Afford to Wait to Watch Lin-Manuel Miranda's Musical
In 2020, Disney+ released a filmed stage performance of Lin-Manuel Miranda's Tony-winning Broadway musical Hamilton. Now in 2021, another of Miranda's creations was unleashed upon the world. In the Heights shares a ton of connections to Hamilton. And fans eager to discover those can currently see the movie in theaters and on HBO Max. However, the latter is about to no longer be an option very soon.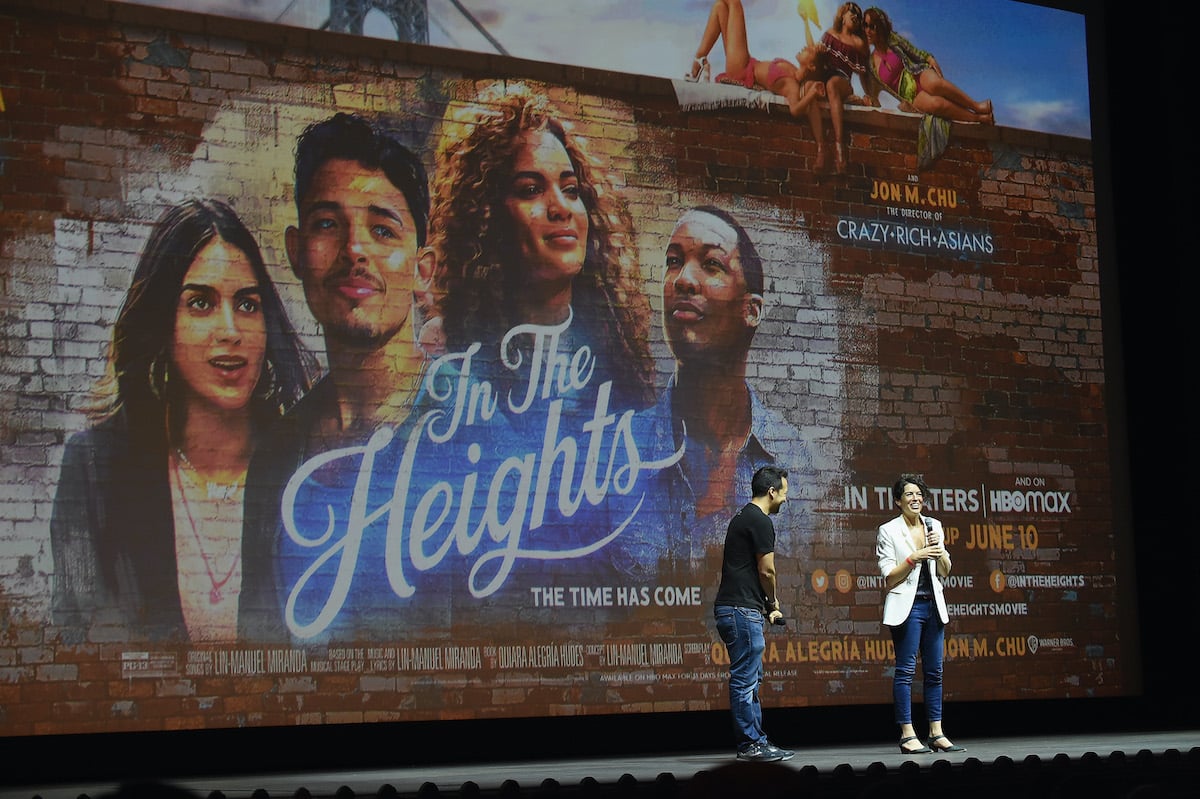 The 'In the Heights' movie hit theaters and HBO Max on June 10, 2021
Based on the musical by Quiara Alegría Hudes and Lin-Manuel Miranda, In the Heights follows a diverse Latin-American community in the New York City neighborhood of Washington Heights. The movie — which stars Hamilton alum Anthony Ramos as Usnavi de la Vega — was originally slated for theatrical release on June 26, 2020. But, of course, due to the coronavirus (COVID-19) pandemic, Warner Bros. pushed it to summer 2021.
But In the Heights' release was complicated once again once the studio devised an alternative release strategy. For all its 2021 releases, Warner Bros. has been doing a simultaneous theatrical and streaming release, partly motivated to boost subscriptions to HBO Max. So fans of Miranda's musical had two different options in how they could view the movie for the first time when it released on June 10, 2021.
RELATED: Is Anthony Ramos Married? The Truth Behind the 'In the Heights' Star's Love Life
Why Lin-Manuel Miranda's musical is leaving HBO Max on July 11
However, as is the case with just about any streaming service these days, the library is subject to change. With Warner Bros.' 2021 releases, the plan has always been to make new releases available for streaming for 31 days following their releases in theaters. For those doing the math, that means In the Heights is about to exit HBO Max on July 11.
After that point, the movie will technically still be in theaters. But its disappointing box office take — as of this writing, $30 million worldwide, according to Box Office Mojo — doesn't bode well. Instead, fans who don't wish to wait until its inevitable Blu-ray release and return to HBO Max don't have time to waste. After July 11, the movie will probably become increasingly inaccessible for at least a couple of months.
RELATED: Is Vanessa Hudgens in 'In the Heights,' Based on Lin-Manuel Miranda's Musical?
Does that mean 'Hamilton' will be leaving Disney+ anytime soon?
But don't worry, Miranda fanatics. In the Heights might be about to leave HBO Max. However, Hamilton is unlikely to leave Disney+ anytime soon. Thus far, Disney hasn't been playing a similar release game with its titles. And since Hamilton never played in theaters, its continued availability won't affect its performance.
Warner Bros. is, in fact, one of the only major studios to attempt such a bold release strategy. And as Hollywood grapples with the tenuous future of theaters in the age of streaming, every studio is trying their own unique approach. In the Heights will surely be back, but eager fans might want to prioritize their viewing.