Ina Garten's Pantry Spring Cleaning Routine Is Easily Recreatable—Here's How
Ina Garten recently took to social media to share her spring pantry cleaning routine.
Ina Garten is a celebrity chef who has been hard at work curating her brand for decades. As the host of one of the Food Network's most popular TV shows, Barefoot Contessa, Garten regularly offers up her takes on how to perfect the kitchen and dining room space.
Recently, the Hamptons-based author and chef took to social media to share her spring cleaning routine. Not only is Garten's pantry surprisingly "normal," according to fans, but the way that the chef chooses to organize her kitchen is extremely relatable, and her spring cleaning routine is one that any home cook can easily emulate. 
Ina Garten is a bestselling author and cooking show host
Garten first rose to fame in 2002, with the debut of her cooking show, Barefoot Contessa. However, she had been working in the entertainment and food space for many years prior to that, owning and operating a specialty food store in the Hamptons. In 1999, Garten released her first cookbook, The Barefoot Contessa Cookbook. The book became a big hit, and by the early 2000s, Garten was one of the most prominent celebrity chefs around.
These days, Barefoot Contessa is the longest-running TV show on the Food Network, with fans gravitating to her simple yet appealing cooking style. Garten tends to favor French-style dishes and always opts for fresh ingredients, such as ripe vegetables, good-quality olive oil, and lean proteins like salmon. She also loves a good cocktail, and during the COVID-19 pandemic, she regularly shared a few of her favorite drink recipes.
What did Ina Garten say about her spring cleaning routine?
The spring season is the time that many home cooks choose to organize and de-clutter their pantry and kitchen cabinets. Garten is no exception, and recently, the celebrity chef took to Instagram to share her spring cleaning routine. In the post, according to Food & Wine, Garten revealed she always uses clear plastic bins in order to easily organize her dried goods. "It's easier to see what I already have when I'm making a grocery list!" Garten wrote.
To keep her pantry and kitchen in order, Garten also uses baker's racks to store plates and cookware, large white crocks to hold stainless steel and wooden utensils, and wooden bowls to hold fresh produce that she doesn't want to refrigerate, like lemons.
Garten didn't share any links for the products that she uses for her spring cleaning and organizing routine, but dupes for all of the products she posted could easily be found at any home goods store or online retailer. 
Ina Garten's must-have pantry staples for an organized kitchen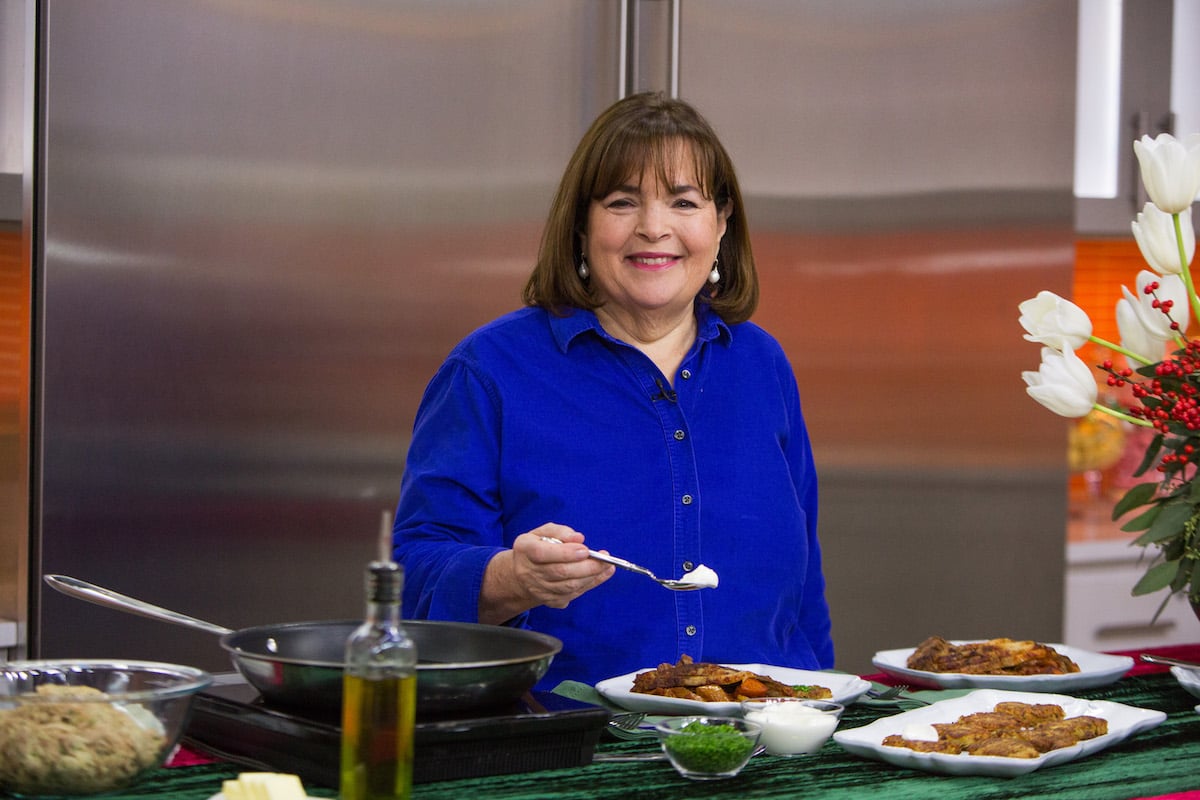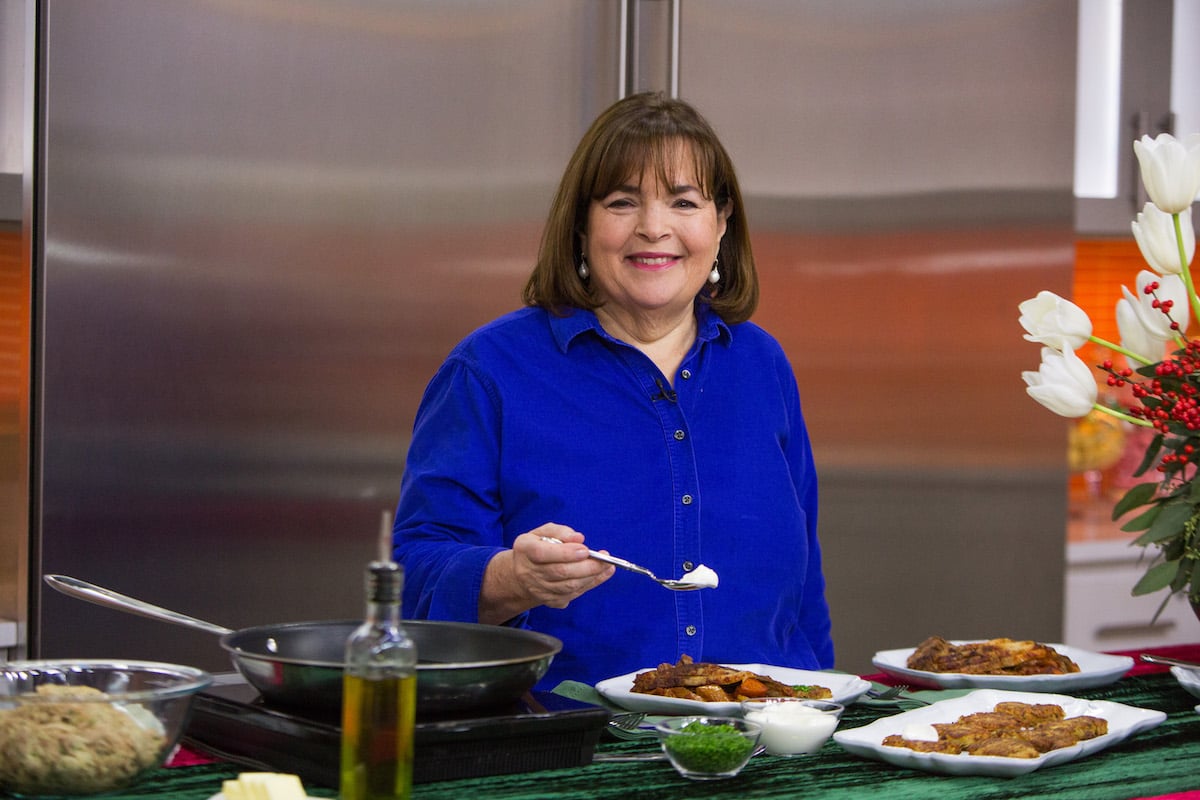 Just like the organization products that she keeps in her home, there are certain pantry staples that Garten relies on. In a 2018 report from Bon Appétit, Garten shared a few of her must-have products.
As reported by Today, Garten always makes sure to have "good olive oil" in her pantry – and her favorite is Olio Santo's cold-pressed extra-virgin olive oil, which she has been using faithfully for two decades. She likes to have three different varieties of salt on hand to flavor her dishes, including Diamond Kosher Salt for cooking and two different types of finishing salt.
Garten also relies on several varieties of mustard, jarred marinara sauce, and dried pasta. Garten noted that she prefers to use dried pasta over fresh, and thinks that De Cecco brand pasta is "really good quality." By keeping Garten's pantry essentials on hand, home cooks everywhere can easily whip up a delicious meal any day of the week.