Ina Garten Premieres New Season of Self-Filmed 'Barefoot Contessa' Food Network Show, Bloody Marys Make an Appearance
She's back! Food Network star Ina Garten's Barefoot Contessa show debuted its new season this week. The biggest difference from all of its previous seasons? Garten is taking care of the camera work, sound, hair, makeup – everything. The renowned chef is handling the unusual circumstances like a champ, cocktail glass at the ready. Ina …
She's back! Food Network star Ina Garten's Barefoot Contessa show debuted its new season this week.
The biggest difference from all of its previous seasons? Garten is taking care of the camera work, sound, hair, makeup – everything.
The renowned chef is handling the unusual circumstances like a champ, cocktail glass at the ready.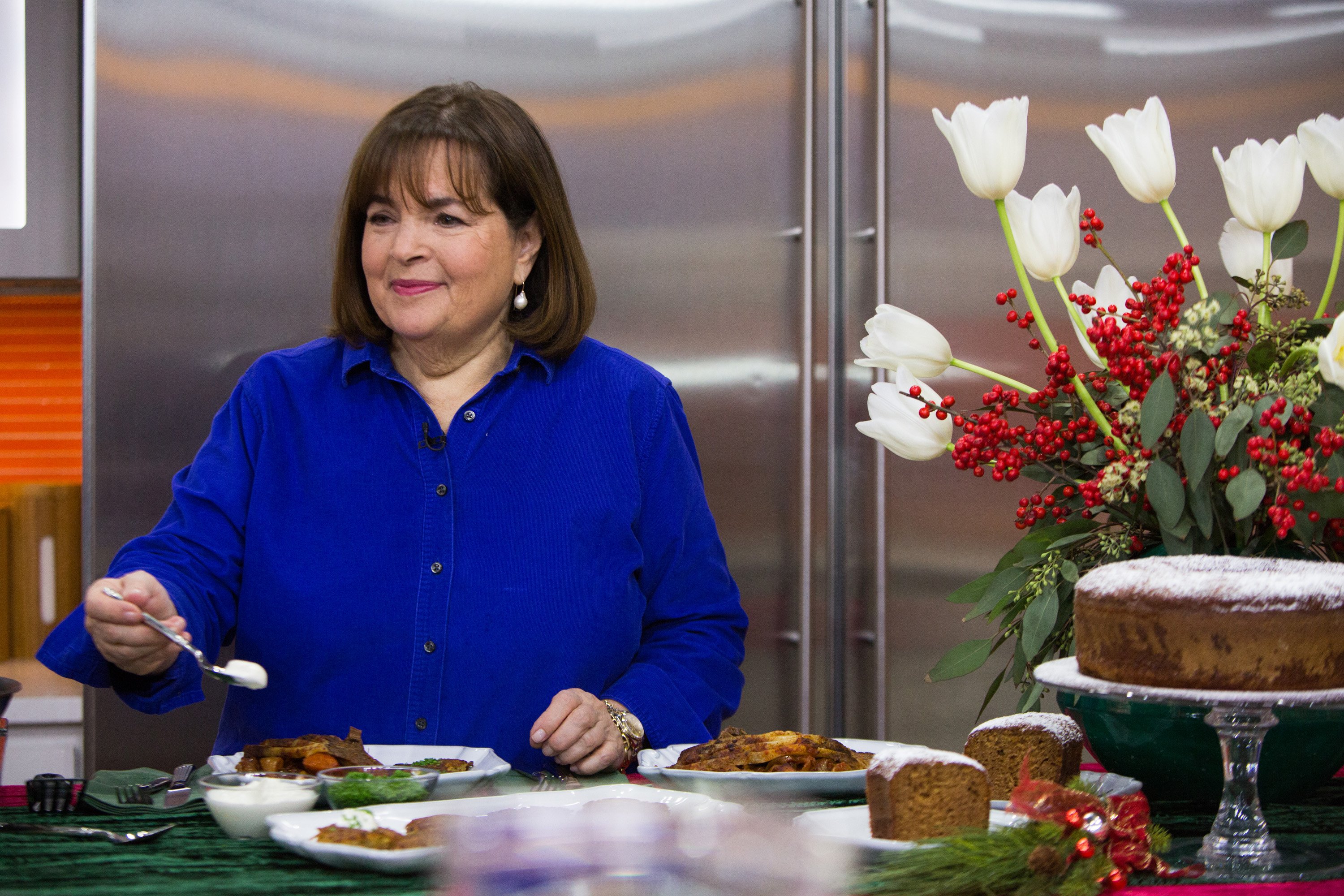 Ina Garten has been handling quarantine with grace – and long phone chats
From as early as March this year, Garten has been at her Hamptons home and really hasn't ventured out since then. Once the pandemic seemed to be as serious as had been expected, she stocked her kitchen up and hunkered down for the long haul.
While Garten has been active on her social media accounts in an effort to be a help to fans in their kitchens, she admitted to PBS that for her, as is the case for so many, this year has been socially dismal.
"I just don't know how I'm going to get through months and months of not [seeing] my friends. In the beginning, I started on FaceTime and Zoom. And what I found is, I wanted to take my telephone and just curl up on my sofa with a blanket and talk to a friend in an old-fashioned way, the way we used to talk on the phone. And, that, I find satisfying."
The new season of 'Barefoot Contessa' premiered with Ina Garten literally at the helm of it all
As Garten told Willie Geist of Sunday Today in October, she has been shooting her Food Network show on her own, using her iPhone. She simply doesn't feel comfortable as things stand with the COVID-19 pandemic to leave her home or have a crew come in.
From camera work to hair and makeup, it's all on Garten. And let's not forget she has to film herself cooking as well!
"It's like being the orchestra conductor and playing all the instruments at the same time," she told Geist. "It's just insane. I've done an entire show and I forgot to turn the mic on. So I had to do it again. It was bad. Let's just say I know how to make that dish really well. I did it three times."
The first episode of Garten's new season premiered Oct. 25 and her episodes feature brand-new food and cocktail recipes designed for the lock-down life millions are experiencing.
Ina Garten's Bloody Mary recipe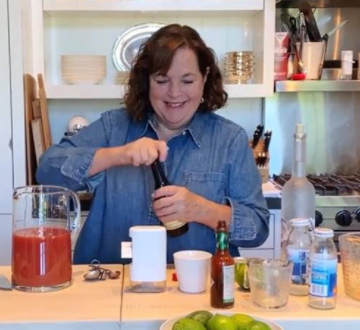 The Food Network star's advice from the start of the pandemic has been "stay safe, have a very good time, and don't forget the cocktails."
With that in mind, here's Garten's Bloody Mary recipe, which calls for vodka, tomato juice, celery, horseradish, onion, lemon, Worcestershire sauce, celery salt, kosher salt, and Tabasco.
After pureeing the celery, mix all the other ingredients, except for the vodka. With food processor in motion, add one-quarter of the tomato juice mixture. Then, add the food processor contents to your pitcher with the rest of the tomato juice blend.
Add the vodka, blend, and chill. Enjoy in tall glasses adorned with celery sticks.