Ina Garten Says Hosting Dinner Parties Prepared Her for 'Be My Guest'
In her new TV show, Ina Garten invites friends over to her home in East Hampton, New York. Be My Guest With Ina Garten follows the Food Network star as she lunches in her "barn" with actors, journalists, chefs, and more. But, as Garten said in a recent interview, throwing dinner parties prepared her more for the series than hosting Barefoot Contessa.
Ina Garten has decades of entertaining experience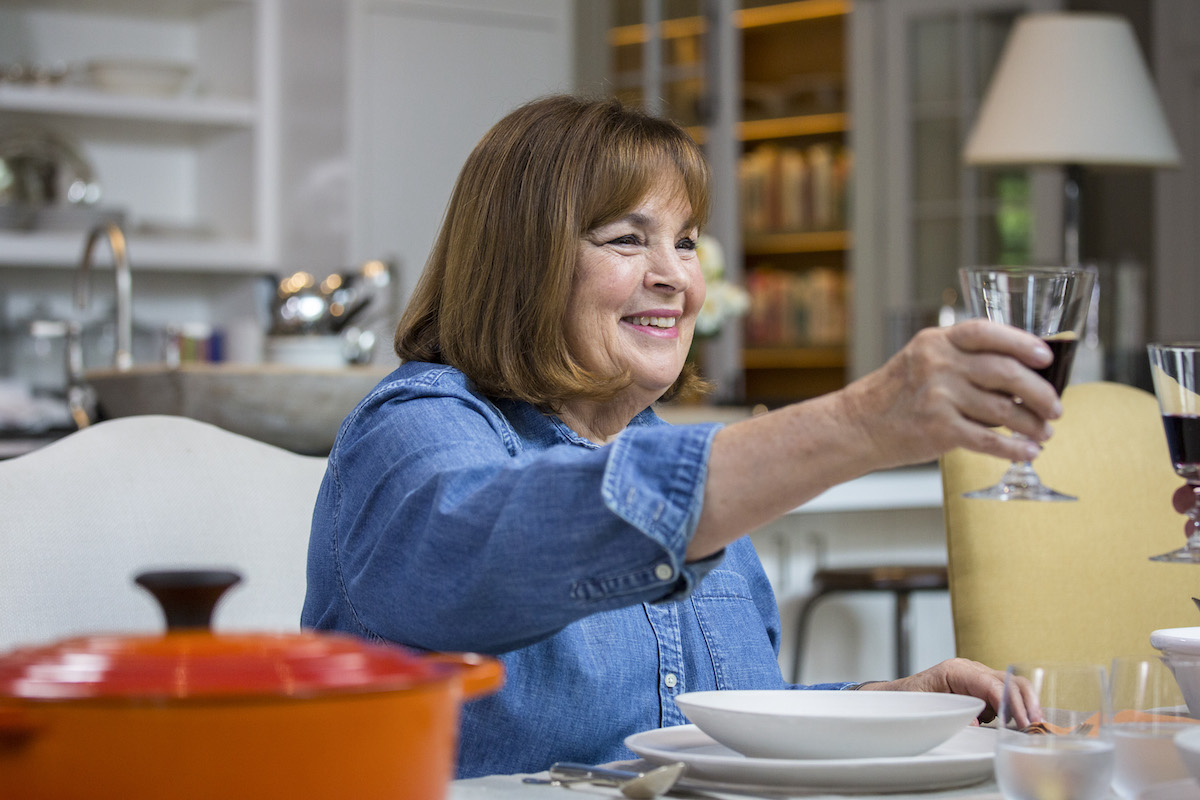 After quitting her job at the White House, Garten completely switched gears. She bought a specialty food store in the Hamptons with no food industry experience. She'd taught herself how to cook using Julia Child's cookbook before that. Even today, she admits cooking isn't something that comes easily to her. 
Nevertheless, Garten spent decades running her Barefoot Contessa store in the Hamptons. Along the way, she learned about food and what it takes to host a successful get-together whether it's the holidays or a casual brunch.
The Emmy winner learned tips for foolproof entertaining, what not to serve at a dinner party, and her favorite day of the week to host (spoiler: it's Sunday afternoon). Now, as a Food Network star and host of her own cooking show, Garten shares everything she's learned over the years with fans. It usually involves her doing everything from planning menus and cooking food to setting tables and arranging flowers. All the while making it look like one of her "How easy is that?" moments.
Hosting dinner parties served as training for Garten's new discovery+ series
Asked during a March 2022 interview with The Hollywood Reporter what better prepared her for Be My Guest: "previous TV work or hosting lord knows how many dinner parties and events," Garten said the latter. 
"Probably hosting. I wanted it to feel like you've come to my house for a little dinner," she said. "I wanted it to feel that way for the audience."
The Modern Comfort Food author, who is releasing her next Barefoot Contessa cookbook, Go-To Dinners in October 2022, continued, referencing an interview with Terry and Michael Ian Black:
"I remember hearing an interview between Terry Gross, who is such a great interviewer, and Michael Ian Black," Garten recalled. "One of them said, and I don't remember which one of them it was, but they said, 'When you do a really good interview, it's the conversation you wish you had at a dinner party — but you never do because interviews can be much more intimate.' I think it really had less to do with filming a TV show than actually just connecting with somebody."
'A lot of research' happens before Garten's 'Be My Guest' interviews
While Garten's Be My Guest includes cooking it also has an interview portion where the Barefoot Contessa asks questions. So how does she prepare? 
"I have somebody doing a lot of research for me, because you really have to prepare for these interviews," the cookbook author told The Hollywood Reporter. "She gives me five pages to read, tells me to look at this interview, watch that show, read this book."
Garten also said the interview prep starts a few weeks in advance. "In the weeks before the interviews, I really learn about the person," she explained. "And in the beginning, I had maybe three pages of questions to ask."

Garten's Be My Guest premiered on March 26, 2022. It's available on discovery+ with shorter, food-centered 30-minute episodes airing on Food Network. 
RELATED: Ina Garten's Husband Once Surprised Her With a Painting She Thought They'd Never 'Be Able to Afford'