Ina Garten Says This Recipe Is 'The Easiest, Most Delicious' Summer Dinner
Ina Garten's recipes are always a major hit and this summer dinner is simple and takes less than 30 minutes.
Ina Garten is a Food Network host, successful cookbook author, and celebrity chef. Known for her ability to transform simple ingredients into meals that not only look incredible but taste delicious, Garten has been a staple in the home entertainment space for more than two decades. Even during the coronavirus (COVID-19) pandemic, when many chefs were remaining under the radar, Garten was busy sharing recipes with her fans on social media.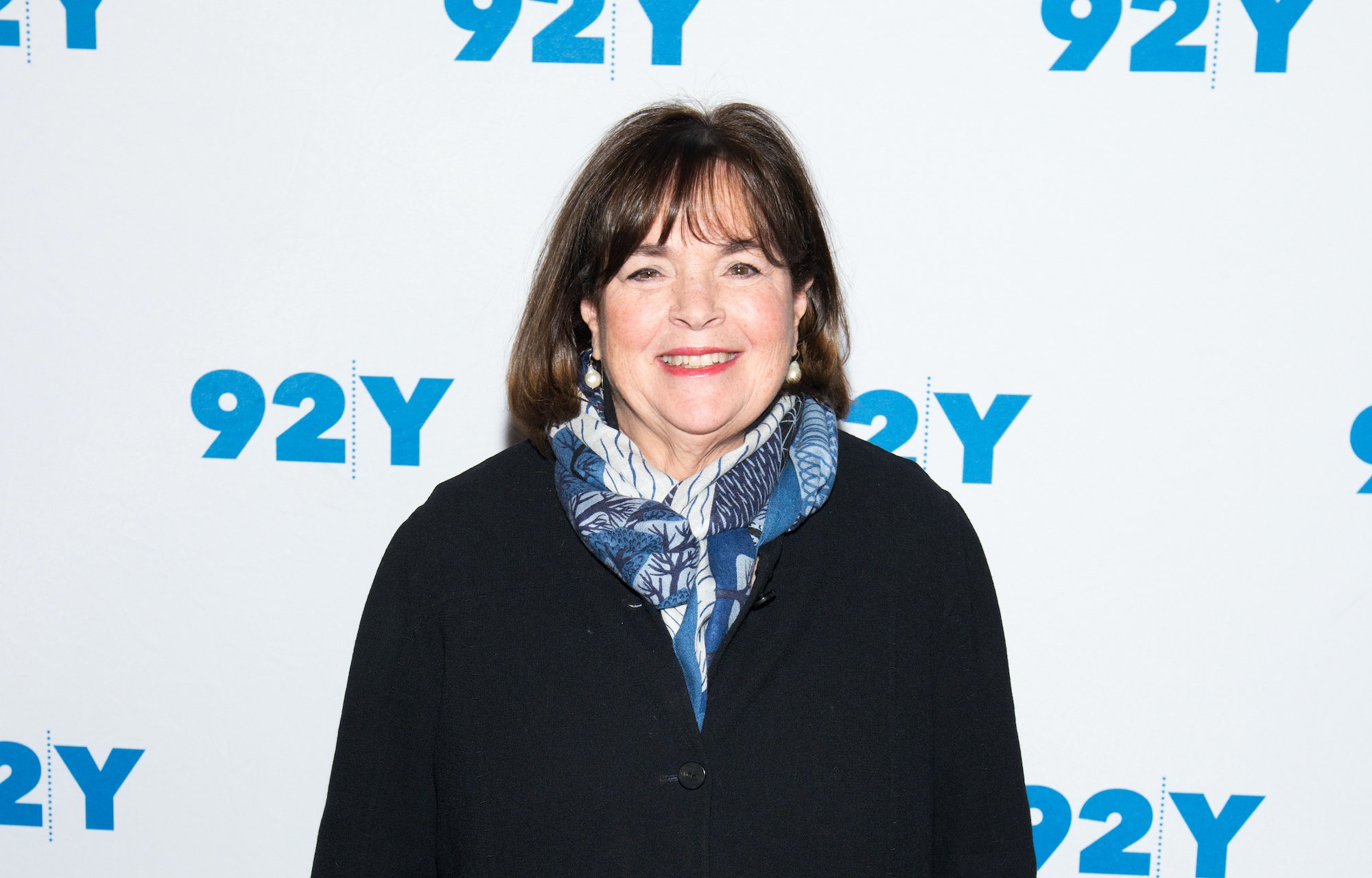 These days, Garten remains a force to be reckoned with, and many fans are turning to her signature recipes to create memorable meals for family and friends — including one of her most popular dishes, a fresh fish that Garten calls one of her "most delicious" dinner options. 
What recipe does Ina Garten say is the 'most delicious' summer dinner?
If you are looking for a simple main dish recipe to serve family and friends this summer, Ina Garten's herb-roasted fish is the perfect option. According to People, Garten has described the recipe as "the easiest, most delicious summer dinner," especially when served with rice of fresh vegetables and steamed brown rice. The fish can be prepared in just under 30 minutes, using fewer than 10 ingredients.
As listed on the Barefoot Contessa's website, the recipe calls for four boneless, skin-on fish fillets, salt and freshly ground black pepper, olive oil, freshly squeezed lemon juice, fresh thyme, large green olives with the pits, and egg whites.
To prepare the fish, set out individual pieces of parchment paper, placing each fish fillet in its own parchment package. Top each fillet with the seasonings, olive oil, lemon juice, and olives. Wrap the parchment packages, sealing them with the egg whites and making sure that the olive oil and lemon juice don't leak out of the package.
Bake the fish in a 400-degree oven for 15 minutes exactly. Serve the fish hot, cutting an "X" in the middle of each parchment pouch with scissors and allowing your guests to tear into the parchment pouches themselves.
Ina Garten has shared many delicious fish recipes over the years
Ina Garten loves using fish and has shared a number of recipes using this lean protein on her website. Another popular fish recipe from Garten is her mustard-roasted fish, which uses only seven ingredients and features a simple preparation that highlights a delicious mustard-cream sauce with capers.
Those who have an affinity for salmon should try out Garten's panko-crusted salmon, which has a crispy coating from the Japanese breadcrumbs and a flavorful, hearty center. Garten has also shared many fish recipes in her cookbooks, and, of course, on her hugely popular cooking show.
Ina Garten is one of the most popular chefs on Food Network
Ina Garten first started appearing on the Food Network in 2002, with the launch of her first cooking show, Barefoot Contessa. The show was not Garten's introduction to the food and entertainment space, since she was well known in the Hamptons for her hugely successful specialty food store — but the series helped to launch Garten's popularity with home cooks around the country. 
Garten has also released many successful cookbooks over the years, including Barefoot in Paris: Easy French Food You Can Make at Home, Barefoot Contessa at Home: Everyday Recipes You'll Make Over and Over Again, and Barefoot Contessa: Foolproof: Recipes You Can Trust. At the end of the day, however, it is Garten's recipes that keep her at the top — recipes like her easy herb-roasted fish.