Ina Garten's Baked Cod Recipe Is Perfect for Beginners
Amateur cooks and experts alike can enjoy Ina Garten's impeccable baked cod recipe.
Ina Garten is a popular chef who has decades of experience in the culinary industry. Largely self-taught, Garten entered into the food and lifestyle space later in life, after establishing an early career as a staff member of the White House Office of Management and Budget.
Garten has been a vital presence on Food Network for several decades and has published multiple best-selling books, building an incredible business empire.
Still, it is Garten's commitment to developing quick and easy recipes that continue to endear her to fans — and for those who want to get started in the kitchen, one of her dinner recipes provides the perfect introduction. 
Ina Garten is known as the Barefoot Contessa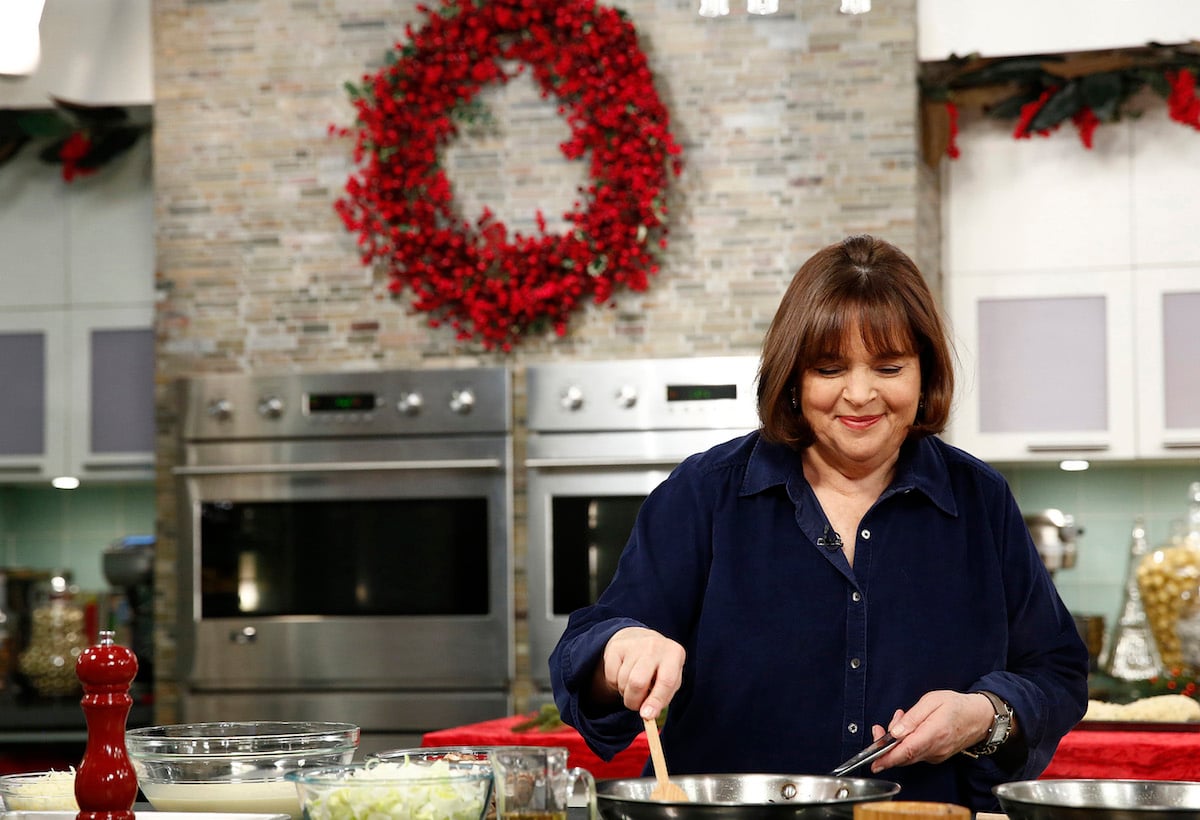 Garten was born in 1948 and spent the majority of her early years in New York City. While she didn't launch her culinary career until later, it was during the early years of her marriage to her husband that she first started to develop her love for cooking and entertaining.
The couple threw regular dinner parties for their circle of friends, and it was to the kitchen that Garten retreated when she wanted to unwind from the stresses of her government job.
In 1978, Garten opened a specialty food store in the Hamptons, calling the place Barefoot Contessa. The store quickly became a local hotspot, with Garten herself prepping most of the food served.
The success of the specialty store led to Garten publishing several bestselling books, including the hugely popular The Barefoot Contessa Cookbook and Barefoot Contessa Parties!
Ina Garten shares quick and easy recipes that focus on whole ingredients
In 2002, after several years of establishing herself as a force to be reckoned with in the culinary world, Garten's show, Barefoot Contessa, debuted on the Food Network. Fans loved Garten's laid-back, easygoing attitude toward food, and fell in love with her chic lifestyle.
To date, Garten is still one of the biggest stars on the Food Network, appearing on several other programs and welcoming many guest stars on her own show.
Garten has become known for her approach to food, most often sharing recipes that use simple, whole ingredients. She often avoids processed foods, and recommends using high-quality staples like "good vanilla" in all of her recipes.
Still, Garten's recipes are often very easy, with a few of her top recipes including a simple roasted chicken, and a delicious chocolate cake. 
How can beginning chefs prepare Ina Garten's baked cod?
Fans who want to create a delicious dinner, Garten-style, have many options. One of Garten's fan-favorite recipes is her baked cod with garlic and herb Ritz crackers, a recipe that she shared on her website. It can be whipped up in under 25 minutes and uses only a handful of ingredients.
To make the cod, lightly coat the fresh cod fillets with oil and seasonings, then let the fish roast in a 400-degree oven for 10 minutes.
While the cod cooks, prepare the crumb coating, which consists of 15 crushed Ritz crackers, panko crumbs, lemon zest, fresh parsley, minced garlic, salt, and melted butter. After the cod has roasted for 10 minutes, remove it from the oven and lightly coat it with some good white wine. Then, gently press the Ritz mixture onto the fillets, returning them to the oven when coated. Cook them for an additional 12 minutes, until the cod fillets are just cooked through.
Serve them to hungry guests (this recipe serves four people) and watch as everyone praises your Barefoot Contessa-worthy cooking skills!