Ina Garten's Limoncello Ricotta Cheesecake Squares: Barefoot Contessa Recipe Guarantees a Perfectly Light Dessert
Ina Garten's fluffy limoncello ricotta cheesecake squares are so easy and foolproof.
Ina Garten has a light and fluffy take on typically dense cheesecake, adding a delicious lemon twist that makes it the perfect dessert for any meal. The Barefoot Contessa offers up a few tips to ensure the cheesecake recipe is foolproof.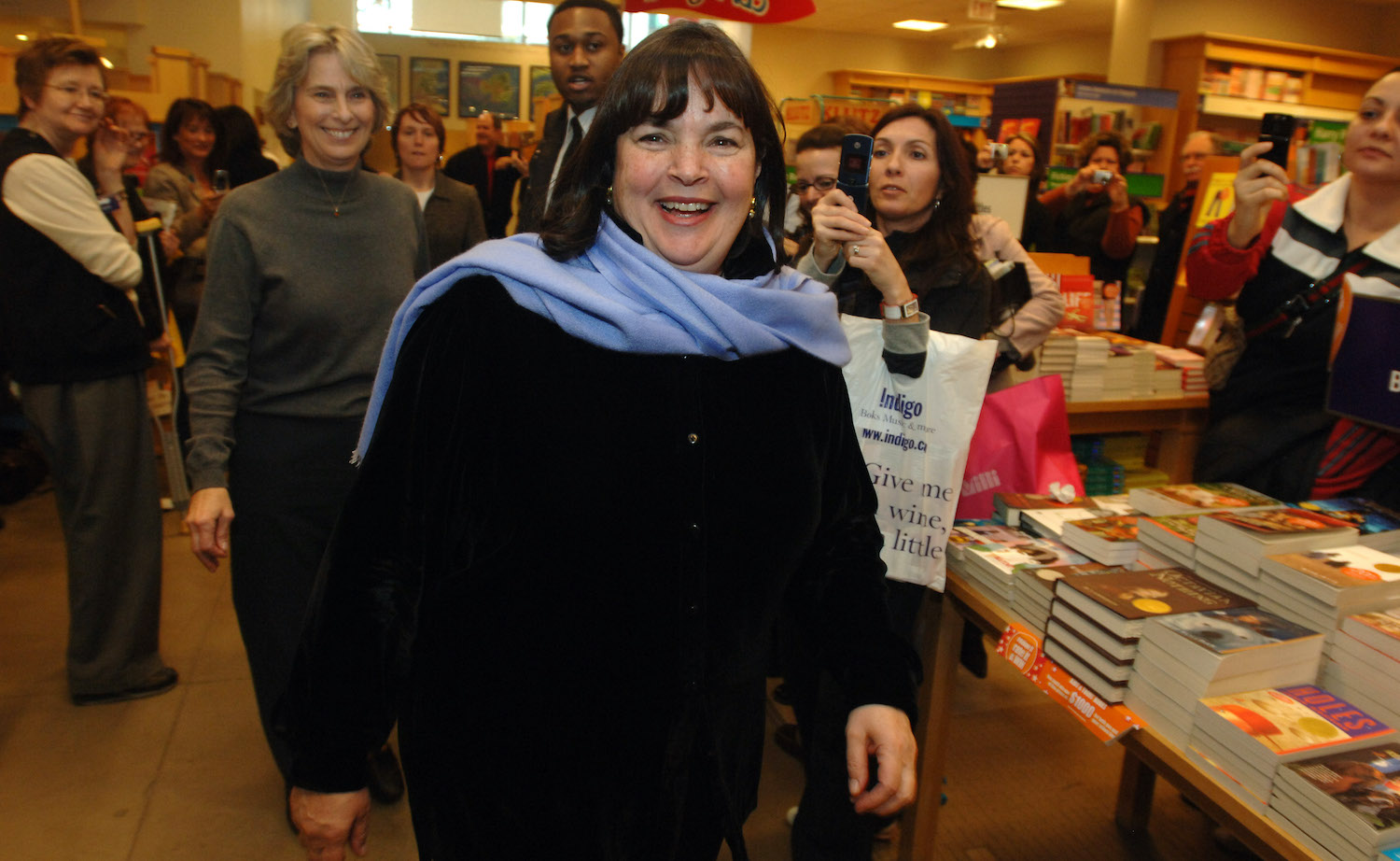 Ina Garten's limoncello ricotta cheesecake has a light texture
Traditional cheesecake is typically thick and dense but Garten has a version with a lighter texture. Bonus, she makes it in a cake pan and cuts it into individual squares so it's perfectly portioned.
Garten's limoncello cheesecake uses ricotta cheese in addition to cream cheese for a fluffier outcome and the dessert is bursting with lemony flavor. "I actually like this instead of having a big thick wedge of cheesecake," she shared on Barefoot Contessa. "This is like a light cheesecake and you get a little square and it's just perfect."
While demonstrating how to make the cheesecake recipe on her cooking show, Garten had a few helpful tips. First, when making the graham cracker crust, after spreading it out,  she uses a measuring cup to press the cracker crumb mixture into the pan to make a small edge to the crust.
She also advises that the ingredients be at room temperature for best results, "so it stays really nice and light."
When baking the cheesecake, Garten places the cake pan inside a larger pan and adds hot tap water to create a water bath that prevents cracking on the cheesecake's surface.
Barefoot Contessa limoncello ricotta cheesecake recipe
Garten's limoncello ricotta cheesecake squares are light, fluffy, and packed with lemon flavor.
Crust ingredients
2 cups graham cracker crumbs (15 crackers)
2 tablespoons sugar
1/4 pound (1 stick) unsalted butter, melted
Filling ingredients
16 ounces cream cheese, at room temperature
1 1/4 cup sugar
1 1/2 cups whole-milk ricotta cheese (12 ounces)
1/2 cup Italian limoncello, at room temperature
1 teaspoon pure vanilla extract
1 tablespoon grated lemon zest, plus extra for serving (2 lemons)
5 extra-large eggs, at room temperature
Preheat the oven to 350 degrees.
Prepare a 9 x13 baking pan by spraying it with nonstick cooking spray.
Add the crackers to a food processor and pulse until ground into crumbs. Combine the cracker crumbs, sugar, and melted butter in a bowl, stirring until moistened, then press into the pan, using a measuring cup to make an edge up the sides of the pan. Bake for 8 minutes and allow to cool while preparing the filling.
Place the cream cheese and sugar in an electric mixer bowl and beat on medium speed for 3 minutes. Add the ricotta cheese and beat for another minute. Run the mixer at low speed and add the limoncello, vanilla, and lemon zest. Beat for one minute. Add the eggs slowly and mix until incorporated. Pour the filling over the crust, then place in a larger pan, ensuring the interior pan is flat. Pour enough hot tap water into the larger pan for it to rise halfway up the side of the pan.
Bake 50 to 55 minutes. Cheesecake will have a slight jiggle when you shake the pan. Turn off the oven but leave the cheesecake inside for another 15 minutes so it doesn't crack.
Place the baking pan on a cooling rack; place in the refrigerator to chill before cutting the cheesecake into 12 squares, then sprinkle with grated lemon zest.