Is 'Independence Day' Streaming on Netflix for Its 25th Anniversary?
'Independence Day' turns 25 years old in 2021. But is the 1996 classic disaster movie available to stream on Netflix?
It's wild to think less than two months after The Fresh Prince of Bel-Air ended, Will Smith was welcoming an invading alien to Earth. Indeed, Independence Day instantly made Smith a movie star, but it's also remained a perennial favorite in its own right. With Fourth of July right around the corner, fans are likely eager to fire up director Roland Emmerich's disaster movie, especially on its 25th anniversary. But is it streaming on Netflix?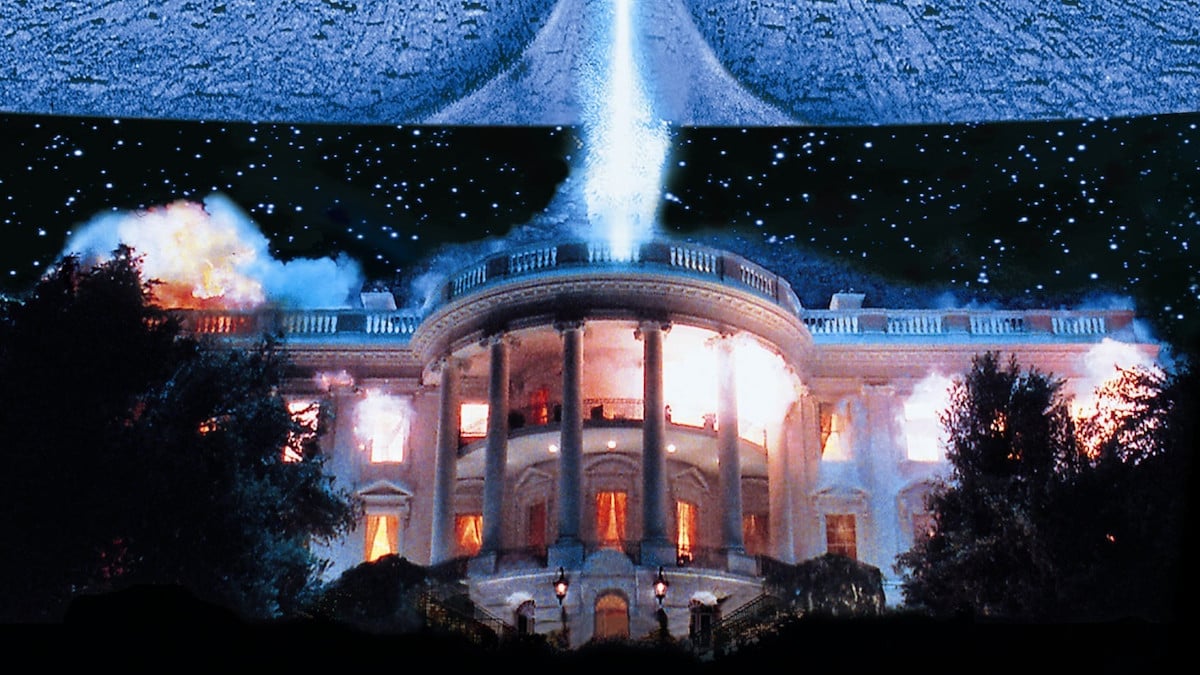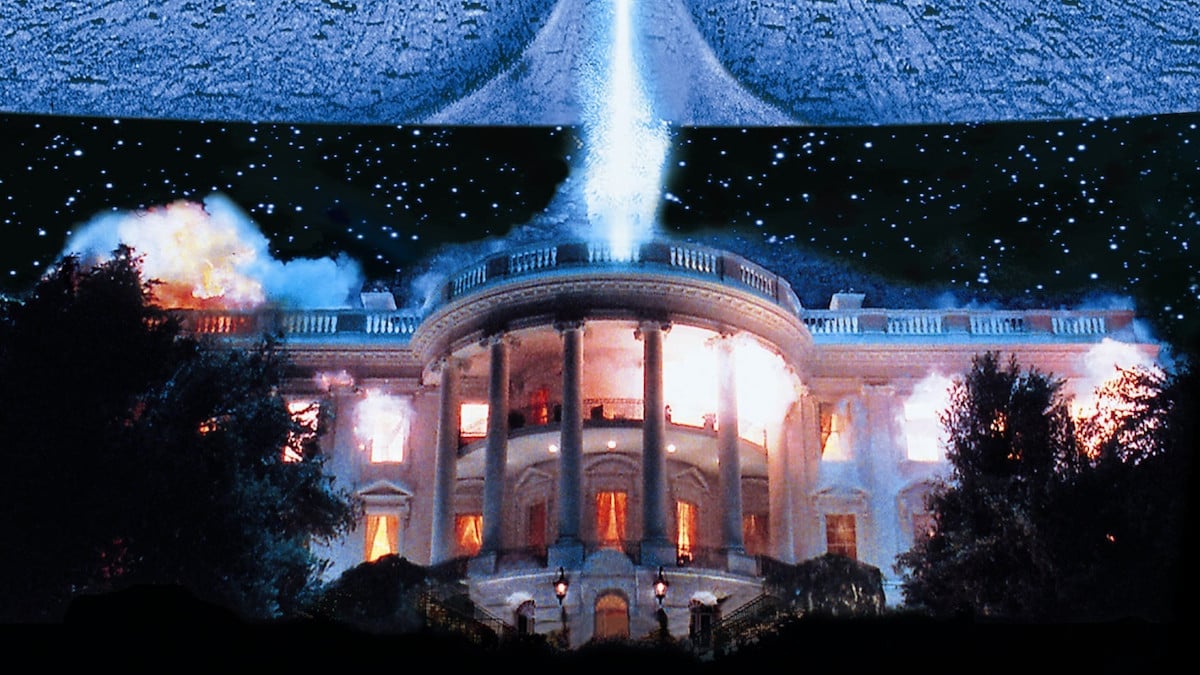 Is the 1996 disaster movie the quintessential Fourth of July movie?
Normally, when people think of holiday movies, films centered on Christmas or even Halloween come to mind. But considering how many folks celebrate on the Fourth of July, it makes sense they'd want to watch a movie at their family barbecue. To that end, there are a ton of solid options tied to either U.S. history (Glory) or, more broadly, summer (Jaws). However, Independence Day arguably is the best option for Fourth of July viewing.
Part of the reason, of course, is the spectacle of it all. The film — which earned $817 million in 1996, according to Box Office Mojo — has a fun energy to it, one brimming with action, humor, and romance. Moreover, Bill Pullman's iconic speech as President Thomas J. Whitmore is guaranteed to leave Americans feeling pumped up about defending their country from those pesky aliens. And it's hard to ever argue against Jeff Goldblum.
Where can fans watch the movie 'Independence Day'?
Unfortunately, Netflix subscribers hoping to revisit Independence Day are out of luck. The movie isn't streaming on the site. Emmerich's 2009 disaster movie 2012 is on there, as are suggested movies such as Battle: Los Angeles and Olympus Has Fallen. But just because the 1996 classic isn't available on Netflix doesn't mean it's nowhere to be found. After all, several new streaming services have emerged in recent years.
According to JustWatch.com, Independence Day is streaming exclusively on HBO Max. Since Fox released the movie originally, some fans might expect it to be available on Disney+ or even Hulu, which Disney also owns. After all, Disney purchased Fox in 2019, and many Fox-owned properties have made their way onto Disney's streaming services. But alas, that doesn't seem to be the case, at least not so far.
Even 'Independence Day: Resurgence' isn't streaming on Netflix
As much as Independence Day has remained popular, its sequel was almost instantly forgotten by most fans. Twenty years after the first film, Independence Day: Resurgence hit theaters to negative reviews and disappointing box office. And even the 2016 follow-up isn't available to stream on Netflix, Disney+, or Hulu.
Instead, the only streaming service that has Independence Day: Resurgence is fuboTV. Smith notably turned down the chance to reprise his role. But several other original stars — including Pullman and Goldblum — returned. So at least those completists interested in seeing the sequel know where they can find it online.