'Independence Day': Will Smith Shared His Alleged UFO Encounter in 1997: 'I'm Really Scared Now'
Fans of Will Smith know one of the most infamous movies he ever starred in, Independence Day. The 1996 classic features an all-star cast with Smith as Captain Steven Hiller. And after the film released, Smith shared his own alleged UFO encounter during a late-night TV show. Here's what he said about seeing the indescribable.
Was 'Independence Day' Will Smith's first movie? He gained notoriety from the film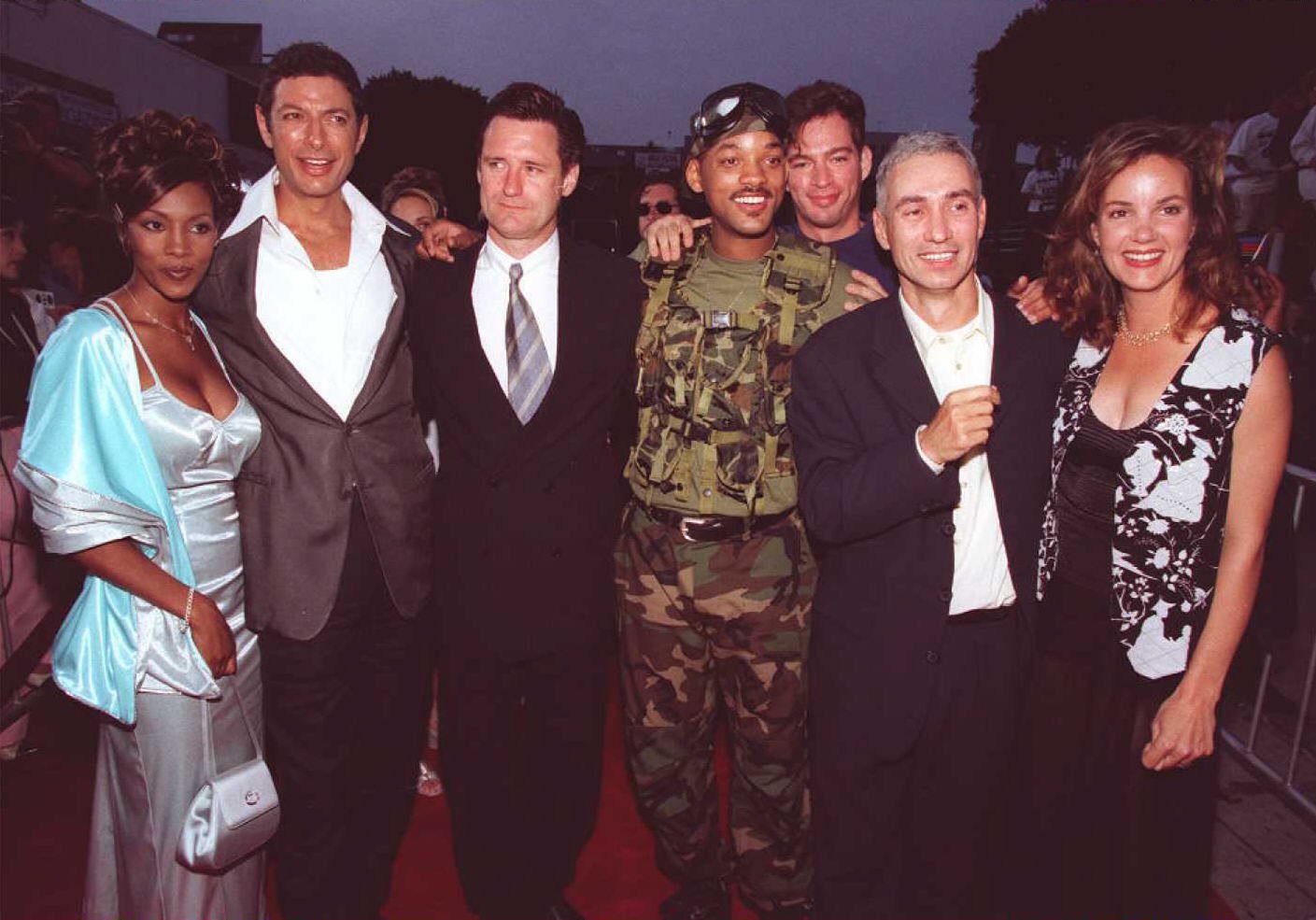 Smith has had a ton of success in his acting career since the late '80s, but he actually got his start thanks to his music. At 16 years old, Smith formed DJ Jazzy Jeff and The Fresh Prince with his friend Jeff Townes. This initially launched Smith to a high level of success in the music world, and he transitioned to acting in 1990 thanks to The Fresh Prince of Bel-Air. Since the show first aired, it's become a cult classic — and it certainly set up Smith for success in his future as a movie star.
So, was Independence Day the first movie Smith acted in? It wasn't his first, as he starred in Six Degrees of Separation in 1993, but it was certainly notable. And it further helped him launch into superstardom. The 1996 alien film featured Smith defending the world against an alien attack. He had other stars, like Jeff Goldblum, Bill Pullman, and Judd Hirsch acting alongside him. But it's Smith comic relief that set him apart from the rest.
The following year after Independence Day's release, Smith went on to act alongside Tommy Lee Jones in his next alien classic, Men In Black.
Will Smith shared his alleged UFO encounter during an interview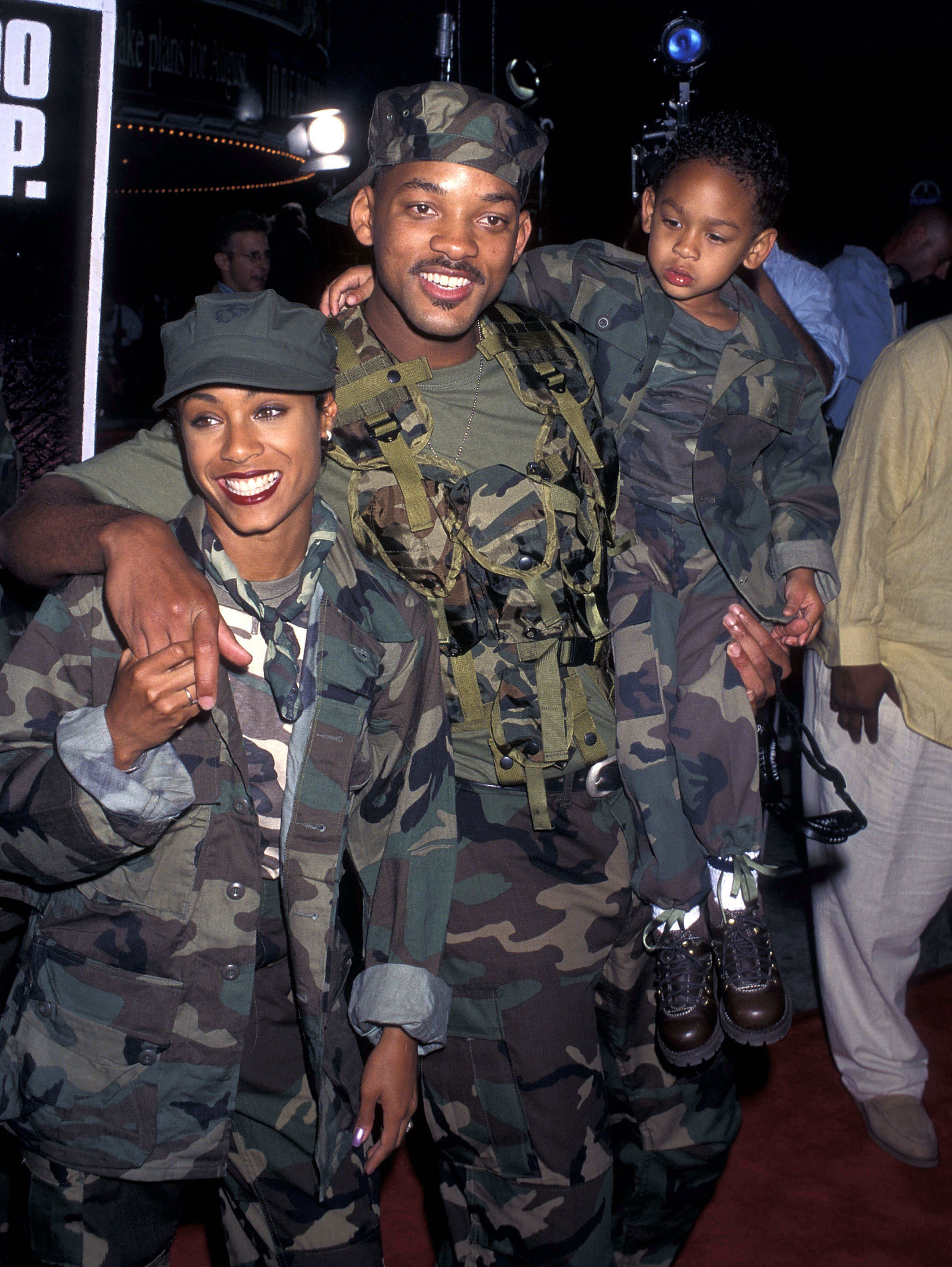 Back in 1997, Will Smith went on to promote Men In Black and Independence Day on The Tonight Show With Jay Leno. And he talked about his relationship with July 4th while on the show.
"I always like the fourth of July," Smith shared. But he then noted he had one particular experience at 12 years old in which he held a lit firecracker until it exploded. "It hurt bad," he added. "It was just a firecracker, just a small one. But tough guys don't have to worry about that," he joked.
Then he told Leno about his experience with a UFO. "There was one night … it was on a dark, dark road, going to Vegas, or something like that," Smith started. "It's me and a friend of mine, and I'm driving. And it was really quick." He then noted a UFO came down quickly in front of his car and immediately sped off. Then, about a minute later, he leaned over to his friend. "Did you see that?" Smith asked his friend. "He said, nope. I said, good, me neither. And we just never talked about it."
"It was just quick enough, just fast enough, that you don't really remember what it was … but some stuff had flew, man," Smith joked. "I was scared. Actually, I'm really scared now, because if I keep doing all these alien movies, it's like, they're gonna think I know something."
Why did Will Smith not do 'Independence Day: Resurgence'?
Will Smith benefitted greatly from starring in Independence Day — but he chose not to appear in the 2016 sequel. So, who didn't Smith want to act in Independence Day: Resurgence? Looper notes Smith wanted to try something new instead of revisiting old content.
"I had the two screenplays in front of me for Independence Day 2 and for Suicide Squad," Smith explained. "I had to choose between the two of those. [I made the choice] to go forward versus clinging and clawing backward. I do want to aggressively go forward and do new things."
It seems money could have factored in as well. Reports claim Smith wanted $50 million to star in two Independence Day sequels, which is a hefty price the studio likely couldn't afford.
Check out Showbiz Cheat Sheet on Facebook!
RELATED: Is 'Independence Day' on Netflix? Where to Watch the Classic 4th of July Movie
Related post url: