'Independence Day': Will Smith Talked About How 'Difficult' it Was to Shoot the Film
Fans of alien films adore Independence Day. The 1996 classic featured an all-star cast, including Jeff Goldblum and Will Smith — and it certainly came with its challenges to shoot. According to Smith, the Independence Day movie set presented a wealth of difficulties, especially when it came to the blue screen. Here's what he said.
The production team shot 'Independence Day' in just 72 days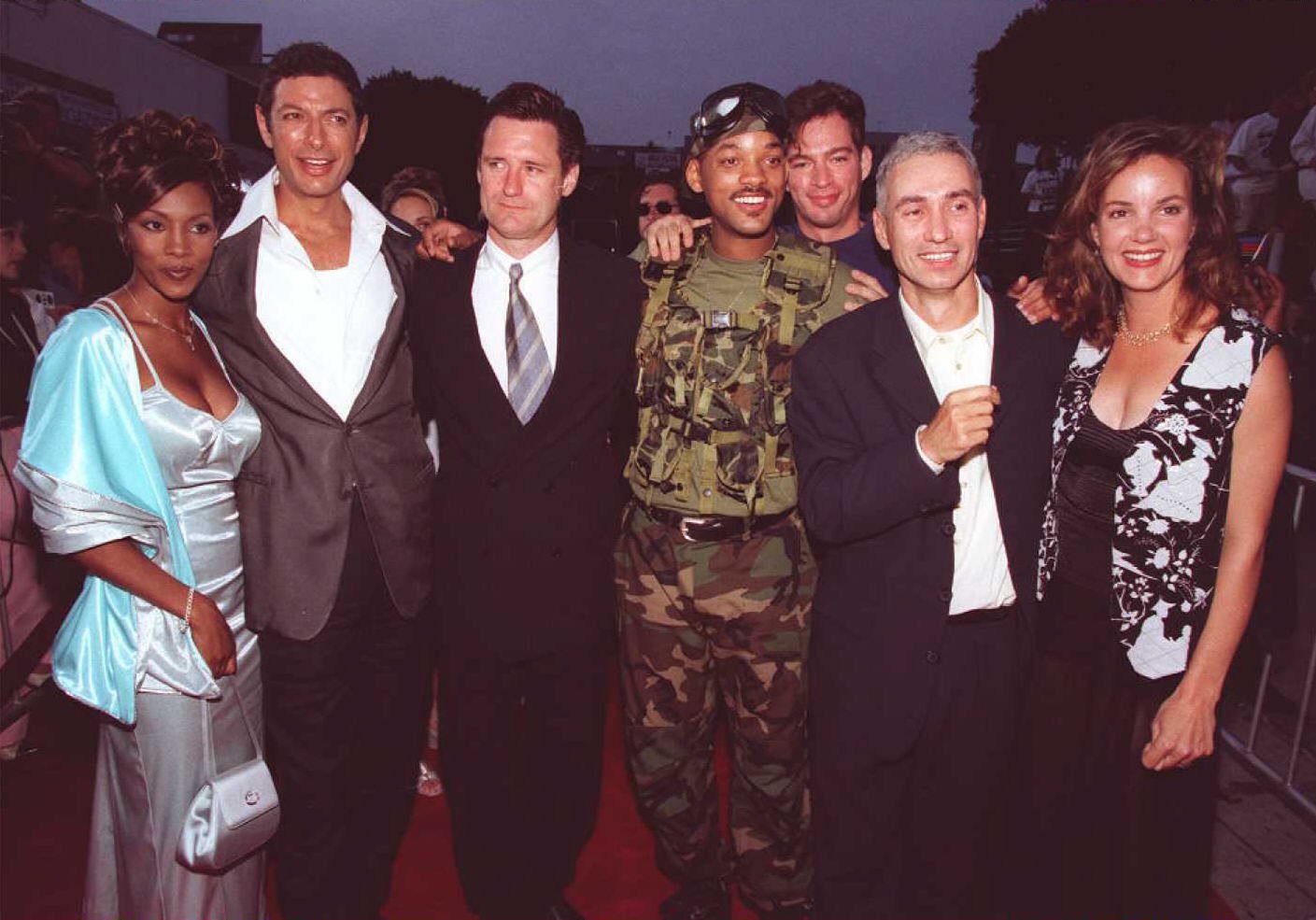 When Independence Day was first made in the mid-'90s, no one could've anticipated the success it'd bring year after year, especially considering how quickly it was shot. According to Entertainment Weekly, the scriptwriters completed the script in just three weeks and sold it a day after they finished writing. After an "intense bidding war," 20th Century Fox offered $7.5 million for the script. Once it sold, the production team wrapped filming in 72 days.
The publication gave an in-depth timeline into the filming of Independence Day. The cast and crew "set up shop on the highway beside Manhattan's East River" on the first day of filming, which was 340 days prior to the film's opening night. On the first day, the temperature reached 85 degrees. And the 20 extras on the movie set were instructed to "appear horrified" while looking up at the sky as if they saw a giant UFO.
"It's a spaceship that covers the entire city," co-writer/producer Dean Devlin explained at the time in regards to what the extras gaped at.
Will Smith talked about how 'difficult' it was to shoot using a blue screen
Filming with a blue screen is never easy — and it seems the well-known actors and extras had to pretend to see a number of aliens and UFOs while shooting Independence Day. As for Smith, he noted pretending to see and interact with aliens was the most "difficult" part of shooting the entire film.
Smith discussed what it was like filming Independence Day during a 1996 interview after the film released. "It's so difficult to act with nothing, to be with a blue screen, and then they'll tell you, 'OK, well, don't worry about it. There's going to be an explosion on your left and then there's gonna be some aliens out on the right side, and then your plane is going to dive down into the Grand Canyon …,'" Smith explained. "I'm just sitting in a chair and I'm like, 'Wait, I'm supposed to act all of that with nothing?' That was a little difficult," he joked.
"With Jeff Goldblum sitting next to me, I'm supposed to do all that," Smith laughed.
Will there be any more 'Independence Day' movies?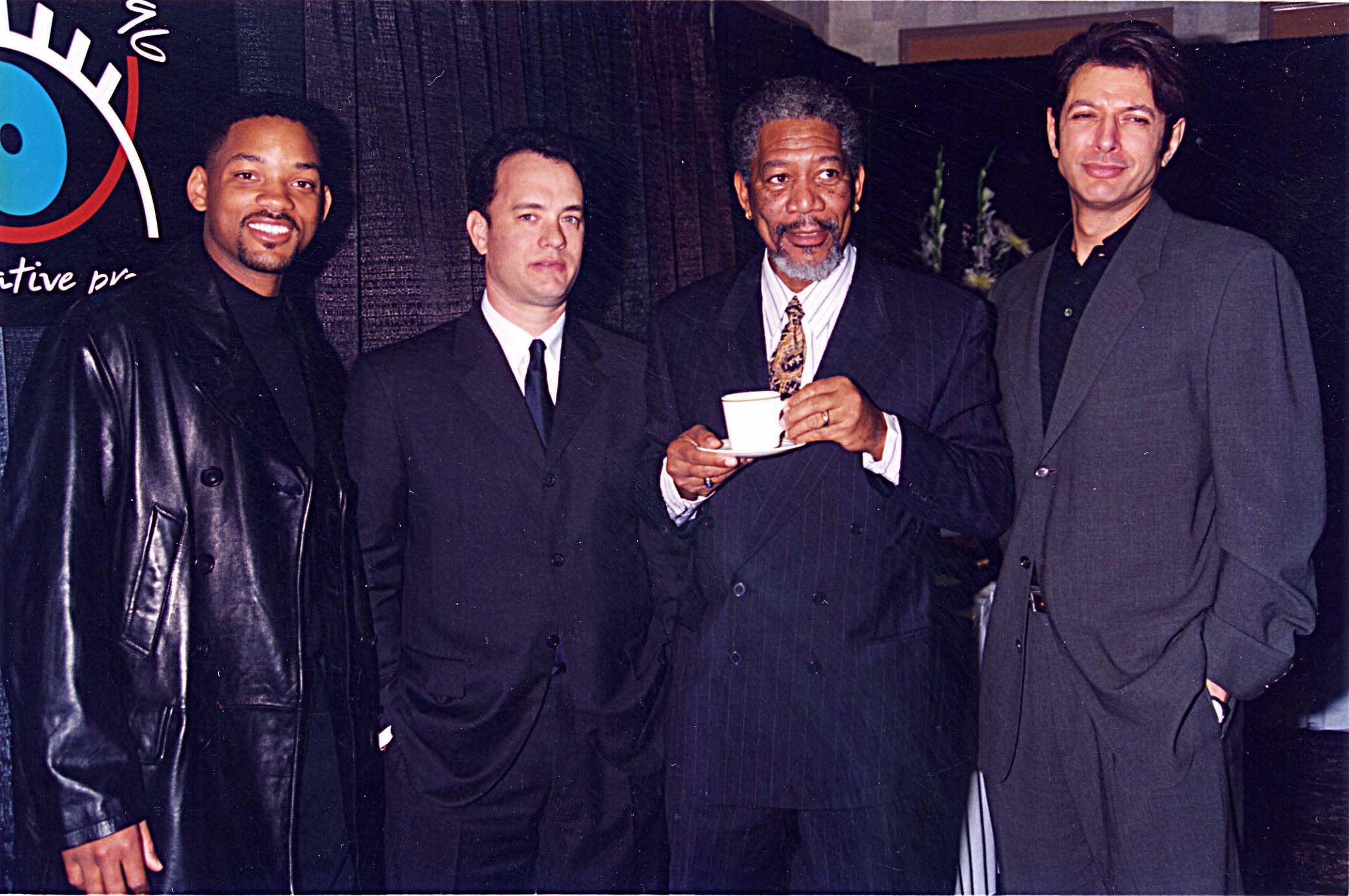 So, will fans of the Independence Day movies get any more? Aside from the 1996 classic, the film returned with Independence Day: Resurgence in 2016, though Smith didn't take part in it. And it doesn't look like the creators have any plans for a third.
After Resurgence came out, Devlin was asked if he has any plans for a third film. "I don't know. I don't know. Currently, I personally have no plans on doing another one," he answered, according to Screen Rant. But director Roland Emmerich might not feel the same.
"The next one will be an intergalactic journey," Emmerich said when Resurgence hit theaters, according to Screen Rant. "It'll be [set] maybe a year or two later, not 20 years [on]. I want to maintain this group of people, especially the young characters, and Jeff [Goldblum] and Brent [Spiner] will take part in it."
While Emmerich wanted the film to happen, it doesn't look like it ever got off the ground.
Check out Showbiz Cheat Sheet on Facebook!
RELATED: Is 'Independence Day' on Netflix? Where to Watch the Classic 4th of July Movie