Why Was 'Ink Master' Canceled After 13 Seasons, and Will the Show Return?
Originally known as the Nashville Network (TNN) before relaunching as Spike TV in 2003 and Paramount Network in 2018, the ViacomCBS-owned basic cable channel was slated to relaunch as Paramount Movie Network in 2020. As part of Paramount's rebranding efforts, the network scrapped popular reality series such as Ink Master and moved other shows to focus more on made-for-TV movies.
But the rebrand is now on hold. Does that mean Ink Master will return? Here's what we know.
'Ink Master' got the ax after 13 seasons and 3 spinoffs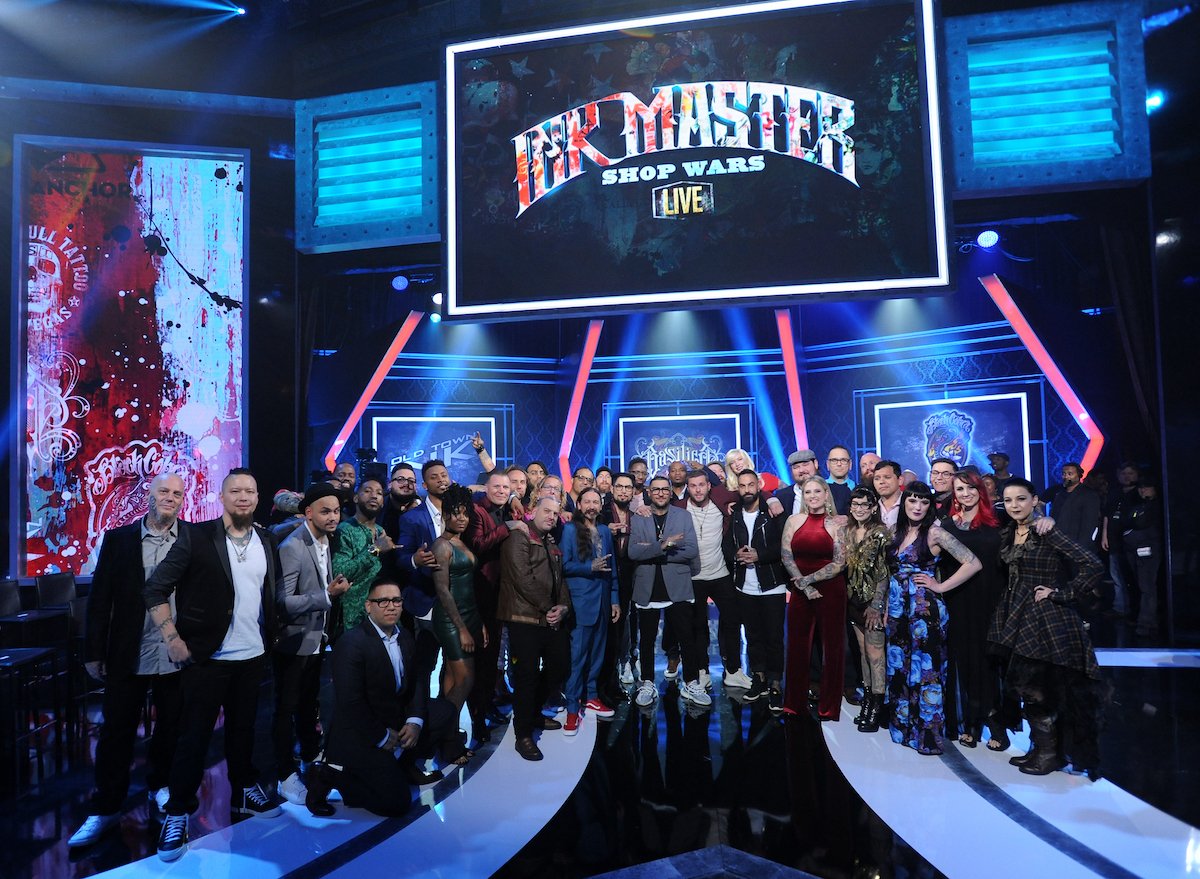 The tattooing reality TV competition series Ink Master premiered on Paramount and then Spike in 2012. The premise involves artists competing in various challenges to prove they're the best tattooer.
Artists are eliminated weekly by judges — tattoo enthusiast and guitarist Dave Navarro and renowned tattoo artists Chris Nuñez and Oliver Peck — until the last person standing wins the title, a feature in Inked magazine, and $100,000.
Several of the 13 seasons include twists such as rivals, a battle of the sexes, and "turf wars," where the artists team up based on where they live.
Additionally, the show's success spun off Ink Master: Redemption, in which contestants are tasked with covering up unwanted tattoos.
And Ink Master: Angels follows four fan-favorite female artists from Season 8 as they look for someone to compete in Season 10. More recently, former contestants got their revenge on their biggest rival in Ink Master: Grudge Match.
The last spinoff lasted only one season, while Angels and Redemption aired two seasons. Shortly before the premiere of Ink Master Season 13, multiple photos from Peck's MySpace resurfaced, showing the tattoo artist wearing blackface.
As a result, the show announced it parted ways with the longtime Ink Master judge. Producers never revealed if they had already found someone else to replace Peck or had begun looking.
However, due to the rebranding plans, Paramount canceled the show.
When will 'Ink Master' Season 14 come out?
ViacomCBS has since put the rebranding plans on hold. That's thanks to the pandemic and the success of Yellowstone, according to Variety. For that reason, the network confirmed it would revive Ink Master for a 14th season. However, Paramount has yet to announce an air date.
Looper recently mused that 2022 would be an ideal year to relaunch Ink Master to mark the show's 10th anniversary. The entertainment site also surmises the format will remain the same, though it's anyone's guess who would sit on the judges' panel.
Other unscripted Paramount shows canceled
According to Variety, Paramount Network planned to rebrand as Paramount Movie Network and specialize in made-for-TV movies with known celebrities instead of long-form series television.
In 2020, the company wanted to launch one movie per week and a scripted show or miniseries once a quarter. Additionally, the ViacomCBS-owned network intended to phase out unscripted shows, including Ink Master, Wife Swap, and Battle of the Fittest Couples.
The network had already canceled Cops after 32 seasons in June 2020 due to mounting protests after the police killing of George Floyd, an unarmed Black man.
The reality competition series Battle of the Fittest Couples invited 12 "swolemates" to compete in challenges for $100,000. Hosted by The Bachelorette couple JoJo Fletcher and Jordan Rodgers, the show aired on Paramount for only three episodes before the network pulled it and posted the remaining episodes online.
The family-based reality show Wife Swap initially premiered on ABC before making its way to Paramount Network. It aired its 12th and final season in 2020. It was thought Ink Master could find another home as well.
However, the hit reality series Bar Rescue and the popular music-based competition show Lip Sync Battle didn't get the ax.
RELATED: 'Ink Master': Is the Show Scripted? Season 13 Contestant Jessa Bigelow Weighs in