Inside Chip and Joanna Gaines' Gorgeous Kitchen For Their New Silos Baking Competition
The impressive empire of Chip Gaines and Joanna Gaines is growing again with a new Silos Baking Competition, coming to the Magnolia Network. The Gaines have become household names through their television show Fixer Upper, and have channeled their success into an ever-expanding list of businesses under the Magnolia banner including a home-décor store, a realty office, and more (they even have a seed supply). Now, the power couple will be hosting a baking contest in their stunning new Magnolia Kitchen facility, located at the Silos.  
Chip and Joanne Gaines' Magnolia Market
Though the Gaines' Magnolia Market started small, the new location at the Silos allowed the pair to expand their horizons. Housed in a small, rustic shop on Bosque Boulevard in Waco, the original Magnolia Market had a small footprint, offering shoppers housewares and decorations in the tiny space Joanna had designed herself.
After a short hiatus taken to focus on their family and other projects, the Gaines returned to Magnolia Market but required a larger space after their success on Fixer Upper. They found the Silos and their vision grew to include a huge green space on-site for families to relax together with lawn games, picnic tables, and beanbag chairs.
The incredible Magnolia Kitchen at the Silos
One of the most impressive elements of the Gaines' magical new space, Magnolia Market at the Silos, is the kitchen. Modern, yet rustic (in true Gaines' fashion), the kitchen features six stations for contestants on which to bake their creations, with each station topped with an electric mixer and a two-burner stovetop. There are, of course, ovens built into each station as well.
The large, bar-height stations are painted a chic black and topped with a butcher-block-style counter contrasting the light grey, tiled floor, and the high, beamed ceiling.
Adding to the incredible space is its indoor/outdoor functionality as the kitchen opens onto a terrace that overlooks the Silos' expansive property.
Everything we know about the Silos Baking Competition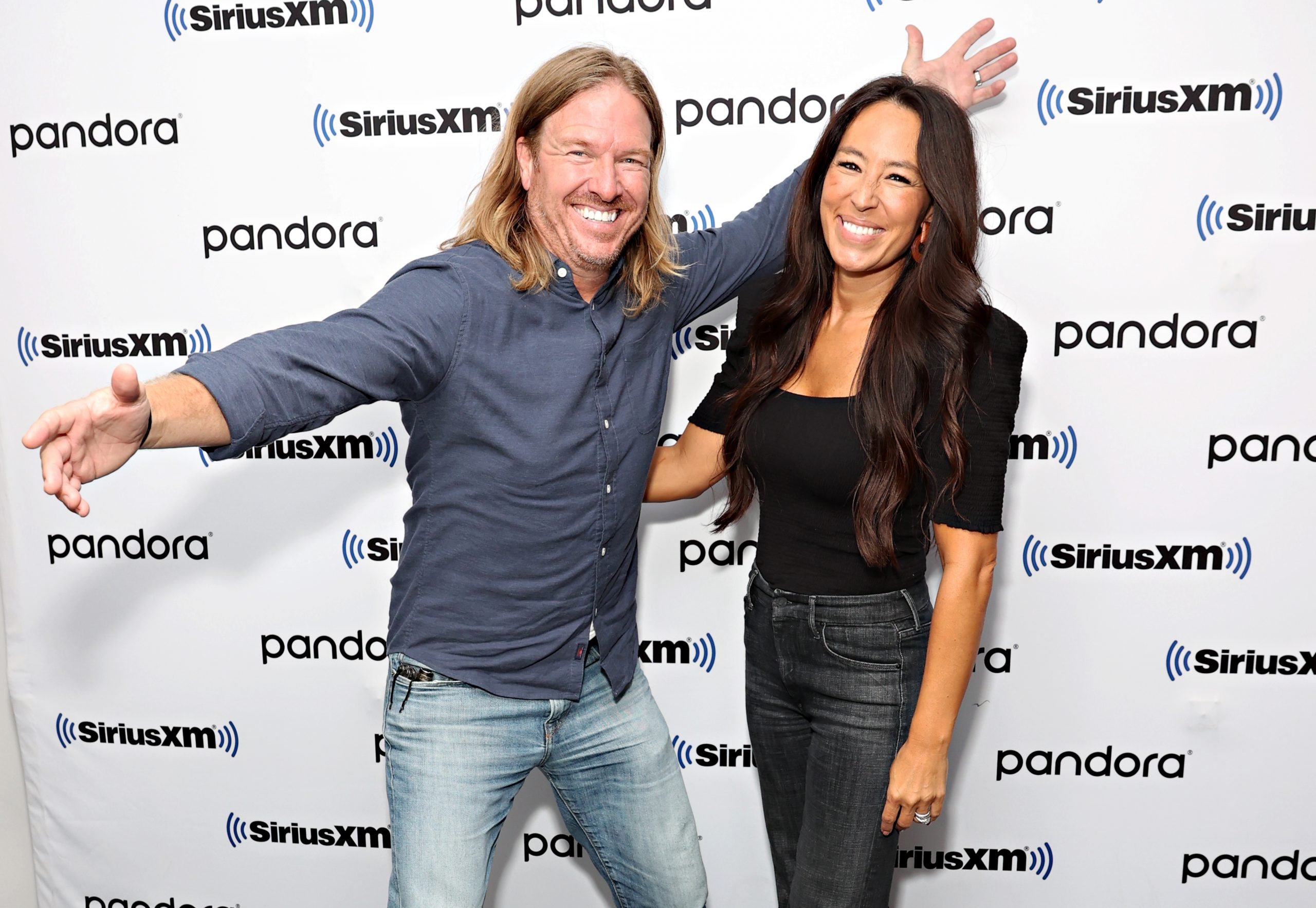 On the heels of this year's Spring at the Silos, the 2022 Magnolia Bake-off was filmed on March 25th, 2022 with a grand prize of a whopping $25,000. Contestants were tasked to create original, summer-style recipes in under 20 ingredients that are shelf-stable and can fit inside a small bakery-style box.
Adding to the excitement, the contestants had three hours to complete their recipe and three attempts were allowed. The winners will have their creation featured at the popular Silos Baking Co. which may be an even better reward than the cash prize, as the Gaines' Magnolia compound is now more visited than The Alamo. 
For more information on the 2022 Magnolia bake-off which will premiere on the Magnolia Network, readers can visit the Calling All Contestants site, however, it should be noted that submissions closed as of January 28.