Inside Emily Wickersham's Atypical Audition for 'NCIS'
When Cote de Pablo left NCIS, the show lost one of its most beloved characters — the butt-kicking former Mossad Agent who regularly confused American idioms. While no one could ever replace Cote de Pablo, Emily Wickersham soon came onto the scene as Eleanor Bishop. 
Bishop debuted with a quirky flair. Boasting an analytical mind attuned to details, she was seamlessly able to put all the puzzle pieces together. In time, she grew on fans, yet getting on to the show wasn't that easy for Wickersham. With a show like NCIS — one in which many of the actors have worked across from each other for ages, becoming family — there are a lot of boxes one must check off.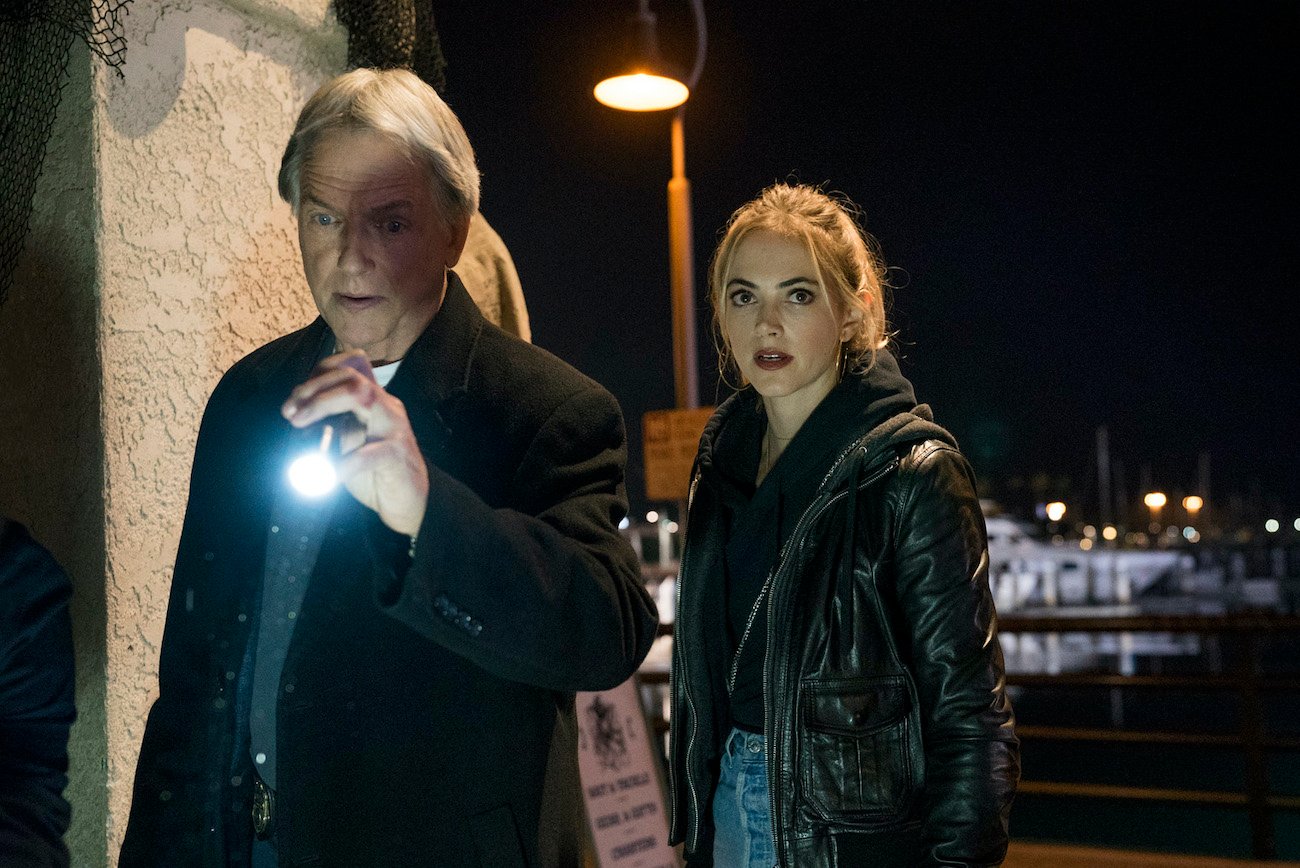 When Emily Wickersham came in to read for a new part in 'NCIS'
As Collider notes, Emily Wickersham — back when the NCIS showrunners were looking to cast Ziva's replacement — came in to read for a new lead part as an NSA Analyst. During the initial reading, she sat down on the floor to deliver her scenes, and the choice surprised and delighted showrunner Gary Glasberg. 
For those who don't remember Bishop's early days well, the character used to sit on the floor, with papers all around her to analyze all of the evidence — drawing connections from seemingly disparate information. Maybe this character quirk came to be, at least in part, due to Wickersham's early audition. Yet, this was just her first session, and while Wickersham impressed those involved, it was essential that she be able to mold with the existing NCIS family — in front of and behind the scenes (and quickly at that). 
Emily Wickersham went through a day in the life as an 'NCIS' cast member
Collider notes that what the NCIS team did next with Wickersham is rather "unheard of." They brought the entire NCIS cast in to run through an average day on set, with Wickersham present. The team shot scenes with the cast and crew and everyone even ate lunch together. 
Emily Wickersham explained that, in addition to looking for the right actress to play the part, they were clearly looking for the right person to join the team; "they were also seeing who was going to fit in with this family," explained Wickersham. 
From reading her lines on the floor to going through an entire day with the NCIS crew, Wickersham got a feel for the show. Yet, she not only proved herself as an actress, but she also meshed with the NCIS family. And that, after so many seasons, is just as essential, if not more so than finding the right character fit. If the people can't get along, drama ensues…and not the good kind.