Inside Eminem and Mariah Carey's Feud
Get the details behind one of Eminem's most famous feuds with pop diva Mariah Carey.
Eminem is no stranger to feuding with other celebrities. Throughout his career, Marshall Mathers has called out everyone from his family to pop stars to actors to other rappers. Even icons aren't safe from hearing their names dropped in his lyrics.
Many fans recall Em rapping about having a relationship with Mariah Carey. The issue with that though is Carey denied that anything was ever going on between them. And from there, an ugly feud was born. Here's more on their longtime beef and who else got involved.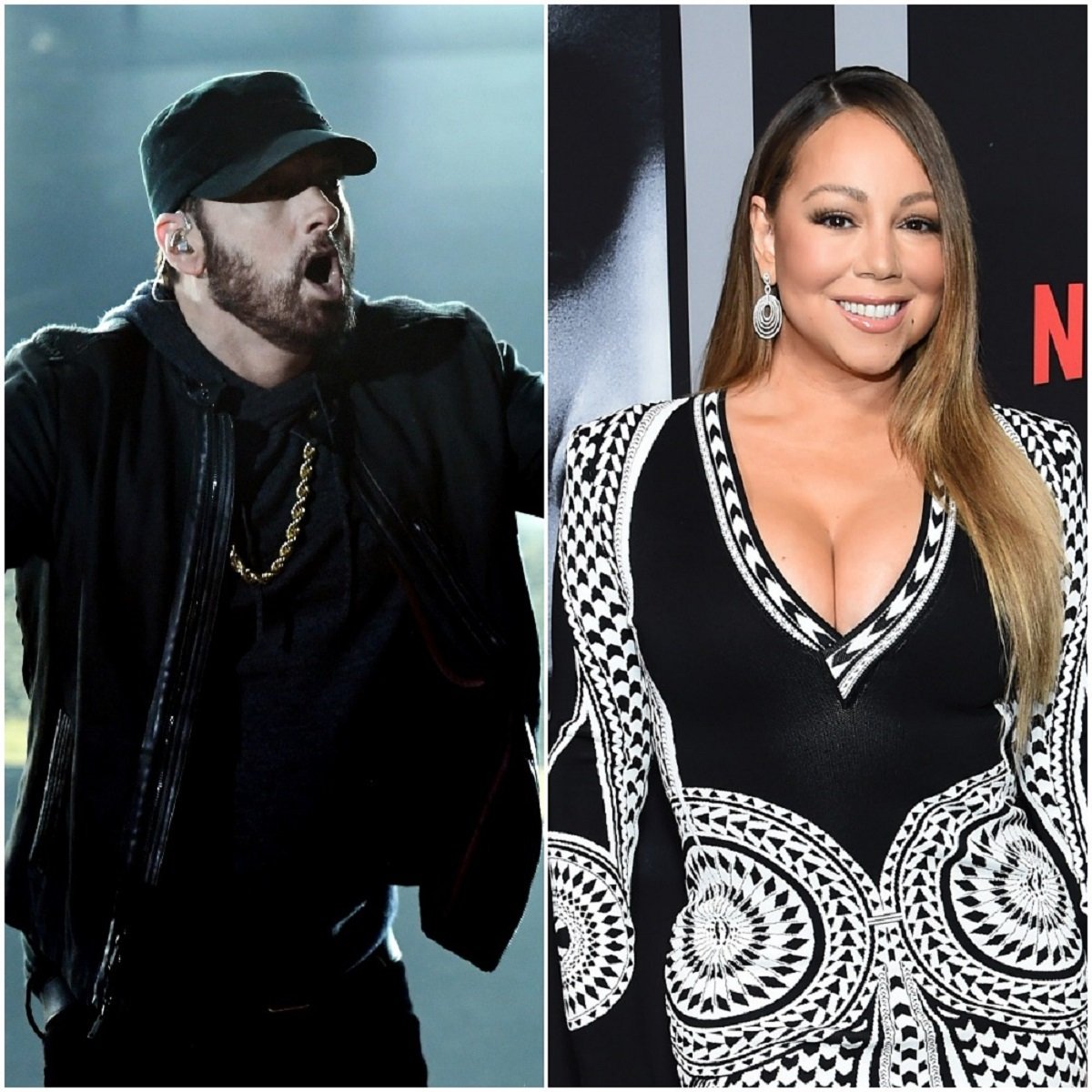 When Eminem claimed he dated Mariah Carey
The feud between the "Rap God" artist and pop diva goes back to the early 2000s when Em claimed that he and Carey dated for six months. In his 2002 song "Superman" he rapped: "What you tryna be? My new wife?/What, you Mariah? Fly through twice."
Carey, however, denied that they were ever romantically involved and years later that prompted Slim Shady to release blistering verses about her and her then-husband Nick Cannon on the track "Bagpipes From Bagdad." The lyrics include: "Mariah, whatever happened to us?/Why did we have to break up?/I can't imagine what's going through your mind after such a nasty breakup with that Latin hunk Luis Miguel/Nick Cannon better back the f*** up/I'm not playin', I want her back, you punk … I mean, I really want you bad, you c***/Nick, you had your fun, I've come to kick you in your sack of junk."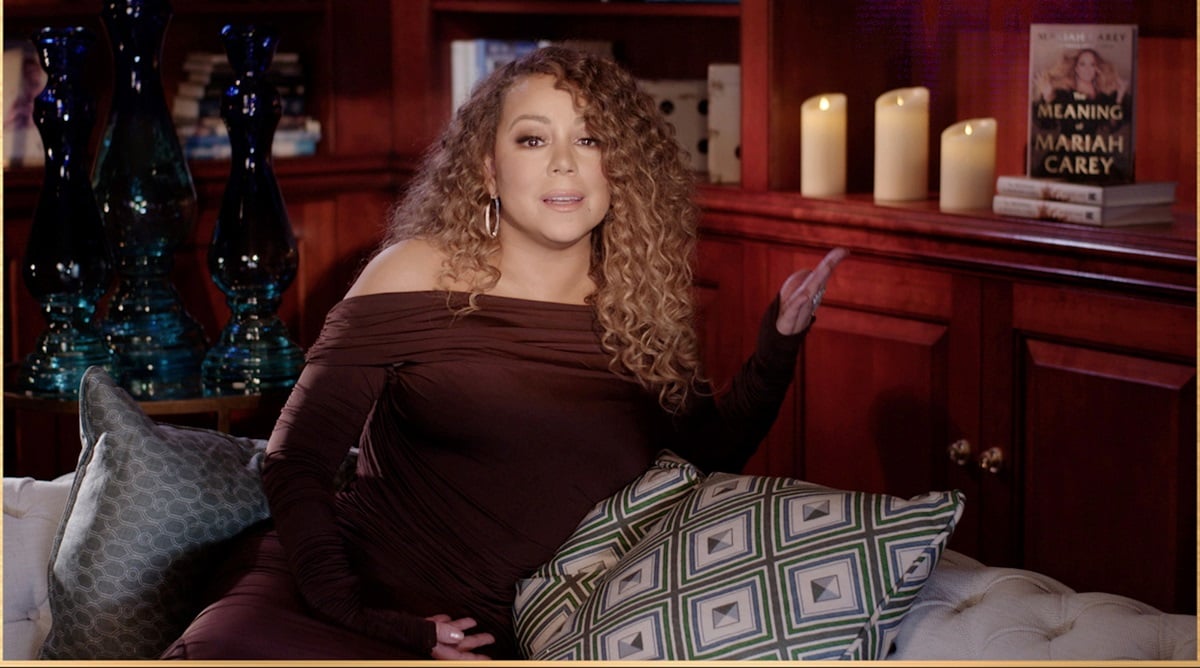 Carey appeared to accuse the rapper of being 'Obsessed' with her
Following Em's tirade, Carey released the single "Obsessed" in which sang: "Oh, why you so obsessed with me (boy, I wanna know)/Lying that you're sexing me (when everybody knows)/It's clear that you're upset with me/Finally found a girl that you couldn't impress/Last man on the earth still couldn't hit this."
The video for the song shows Carey dressed as a hooded stalker which everyone assumed was her channeling Eminem.
The "Stan" rapper fired back dropping "The Warning" with the graphic lines: "Oh, gee, is that supposed to be me? In the video with the goatee? Wow Mariah, I didn't expect you to go b**** out. B****, shut the f*** up before I put all them phone calls out you made to my house when you was wildin' out before Nick, when you was on my d*** and give you something to smile about."
Nick Cannon also responded to Em's disses
Cannon took major offense to the insults directed at him and his wife at the time so he responded with a lengthy blog post.
"A mediocre (at best) Eminem record that sounds like it was written in 2001. At first, I thought it was old material that had been dug up from when dude 'fantasized' about having a pretend fling with Mariah," Cannon wrote (per Songfacts.com). "But all of a sudden I hear my name in the verse! My first reaction was like, 'This is his new sh–? Wow, that's too bad.'" Of Em constantly dissing Carey Cannon said: "I thought we got past the days where white men could spew vulgar obscenities at our beautiful queens and get away with it."
During an interview with Tim Westwood on BBC Radio 1, Eminem commented on everything saying: "With the song 'Bagpipes From Baghdad,' I kinda spazzed out on that record, but I guess I spazzed out on every record. There's a line on there that was a little harsh. It's a harsh line. But it's like this, the way I look at it I had no idea he was gonna take it like he took it. I had no idea Nick Cannon was gonna start wildin' out on me. No pun intended."
Em added: "I heard about some of the things he was saying. I didn't read his blog or anything. But it is what it is … At the end of the day, it's a line I said; it's a song. What I actually meant to say is: I wish them the best. That's what I meant to say."