'Inventing Anna': Understanding Anna Sorokin Is Like a 'Jigsaw Puzzle,' Says Real-Life Neff Davis; 'You Torture Yourself'
Inventing Anna is one of the hottest shows on Netflix. The miniseries launched on the streaming platform in early February 2022, and in the weeks since, it has received critical and fan acclaim. Inventing Anna introduces viewers to Anna Sorokin, aka Anna Delvey, a woman who presented herself as a German heiress in order to scam New York City's social elite.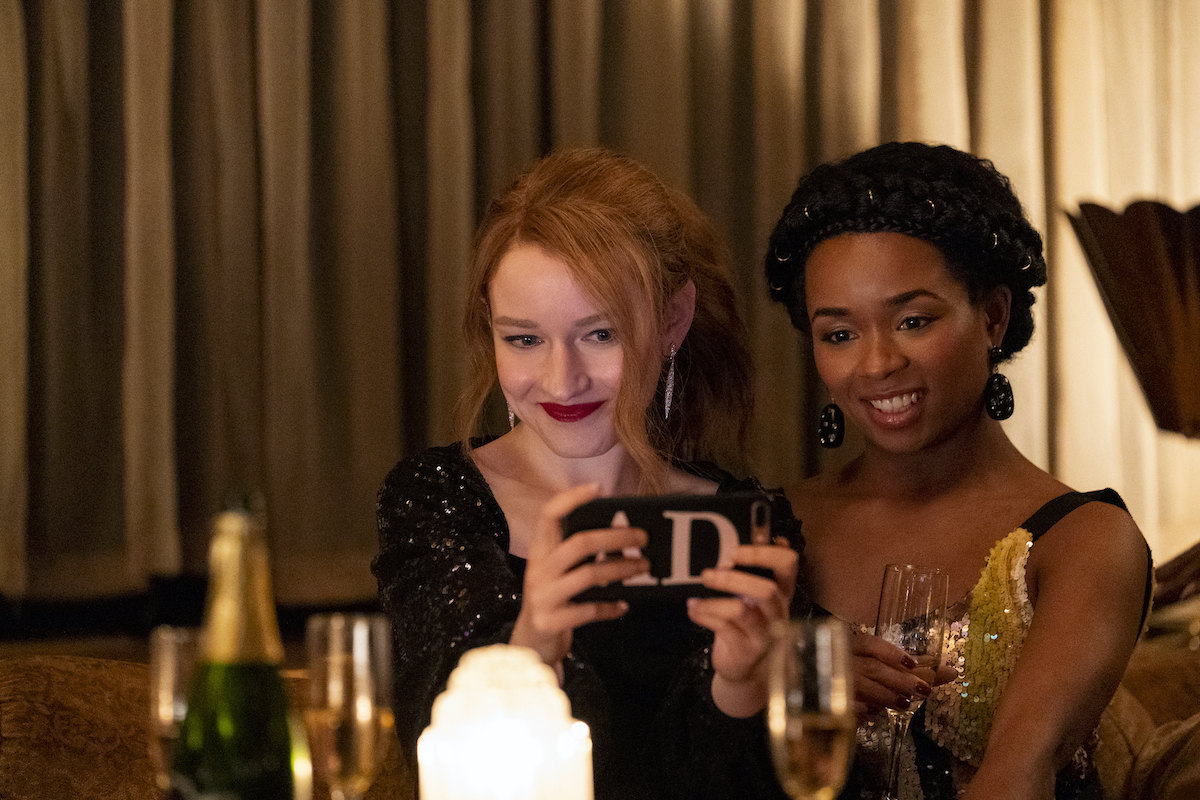 While many fans learned about Sorokin for the first time through the miniseries, others have been familiar with the story for a long time – in particular, those who knew Sorokin in real life. In a recent Vanity Fair interview, Neffatari "Neff" Davis, a former friend of Sorokin, opened up about her side of the story, revealing how she first met Sorokin and how she feels about Inventing Anna. 
Anna Sorokin and Neffatari "Neff" Davis bonded in 2017
Many of the characters in Inventing Anna are based on real people in Anna Sorokin's life. One such character is Neff Davis, who is played by Alexis Floyd in the miniseries. In reality, Davis is as real as can be, a former hotel concierge who became close with Sorokin before her grift was made public.
In a recent Vanity Fair interview, Davis opened up about her relationship with Sorokin, revealing that the two first crossed paths in 2017, when Davis was working at the luxury 11 Howard Hotel. Sorokin seemed to gravitate to Davis, and during the time that she was staying at the hotel, she would even work alongside Davis during her shift.
"I know her as well as anyone else that met her. I just got to be closer to her because Anna was just like me. She had no money. She was a loner," Davis revealed. "Even though other people had different experiences with her, I think that Anna saw herself in me, besides our race being different."
What did Neff Davis say about how Anna Sorokin's mind works?
After Davis was contacted by a journalist in regard to Sorokin's grift, the concierge revealed that she really started to think back on her experiences with the mysterious woman. "It's like a jigsaw puzzle," Davis said, referring to the "strange way" Sorokin's mind works. "It's like the movie Saw, where you're going to be put through a lot of games … you torture yourself a little bit, but you will survive."
Davis elaborated, noting,
"When you really get to know her, you could tell something happened to this woman that caused her to feel like she needed to cheat the system to get where she wanted to be instead of working like how we have to work … You'll never know Anna. Anna's an Aquarius. That means she's an air sign and she's not gonna share."
What is Neff Davis doing now?
Neff Davis's life changed in a big way after Shonda Rhimes optioned the story of Anna Sorokin, bringing the former hotel concierge on as a consultant for the Netflix project. Discussing how she explained the casting of Julia Garner as Anna to Sorokin, Davis joked, "I'm like, 'Anna, she's an Aquarius. You're an Aquarius. Alexis is a Capricorn. I'm a Capricorn.' Like, they did this shit right … She did meet Julia once and, after she has watched the show, she loves Julia."
These days, Davis is working on her next venture – which includes mentoring from Shonda Rhimes on a script of her own. "Shonda pressed me out underneath my birthday post on my Instagram and was like, 'That script better be done,'" Davis told Vanity Fair.
"Because she's been, like, mentoring me and everyone saw the comment and now everyone's like, 'Get the script done!'" It's clear that Davis is remaining focused on the positive, and is thankful for the opportunities that the Netflix show has brought her way.
RELATED: 'Inventing Anna' Is Only the Beginning; Where Anna Sorokin Is Today Soon Becomes a New Docuseries