Is 'Fixer Upper' Available on Netflix? Here's Where To Watch Episodes For Free
'Fixer Upper' fans, rejoice! There are plenty of ways to watch your favorite show, and not all of them cost money.
It's been close to a year since Chip and Joanna Gaines stopped making new episodes of their hit HGTV show, Fixer Upper. Even though the series lasted for five years, their impact on the home renovation world is undeniable. Now people know what shiplap is. They can find Waco on a map, and what's more, they probably dream of a trip there to visit the Gaines' retail emporium, Magnolia Market at the Silos. Most fans have at one point contemplated buying a ramshackle farmhouse.
Gaines family fans have many ways of keeping up with the whole clan even though their show is off the air now. There's a quarterly magazine (Magnolia Journal), a blog, television appearances, multiple books written by Chip and Jo, and their active social media accounts. In many ways, it feels like they never left. Plus, there are exciting rumors that the king and queen of renovating plan to launch their own television network! Details are scarce, but if that did happen, they'd be back in the public eye in a big way.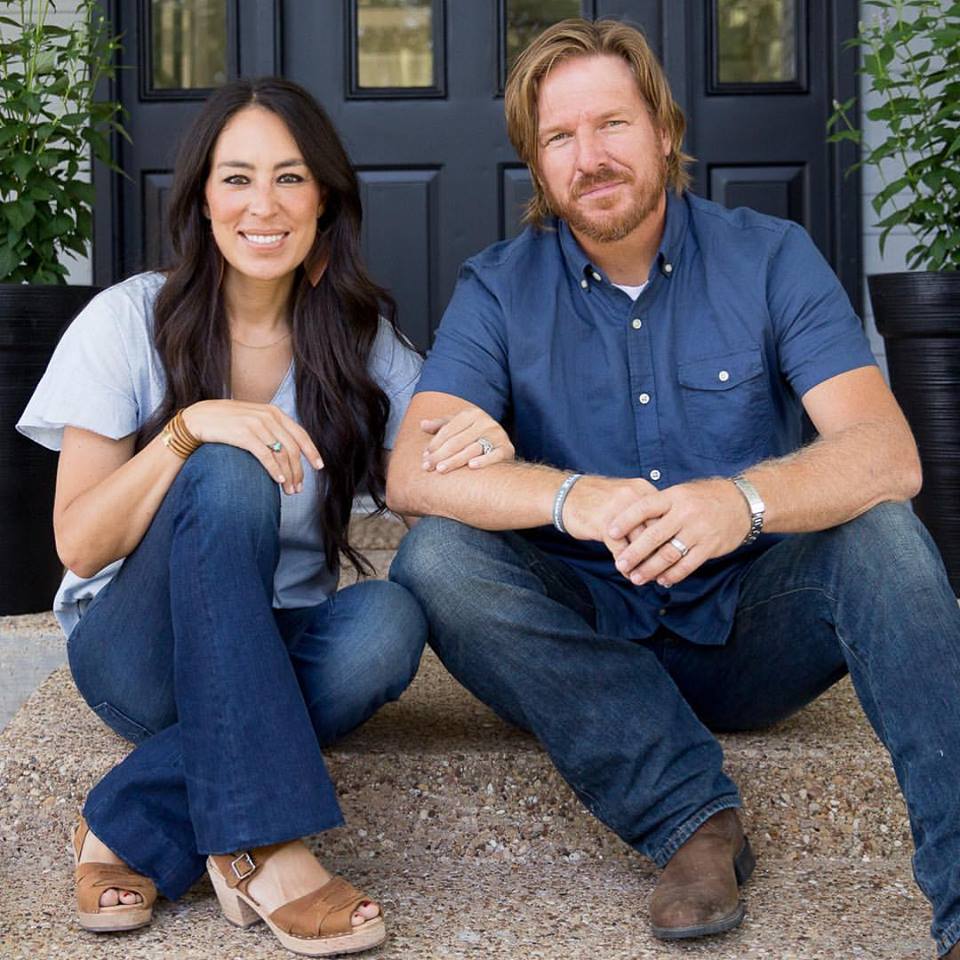 Is 'Fixer Upper' streaming on Netflix?
There is a ton of great home-focused content on Netflix – Tidying Up with Marie Kondo, The Great Interior Design Challenge, and Amazing Interiors, just to name a few. Unfortunately, Fixer Upper is not currently streaming on Netflix as of February 2019.
But don't fret! There are plenty of ways to watch and re-watch your favorite Fixer Upper episodes even if you forgot to keep them permanently stored on your DVR.
Where can you watch 'Fixer Upper' episodes?
The first place to find reruns of Fixer Upper is on the HGTV channel. The network knows how much fans miss Chip and Jo, so they keep a constant cycle of old episodes scheduled throughout the day so you can relive the magic.
No cable? No problem. Fixer Upper episodes are available with your Amazon Prime membership (though you'll have to pay for them). You can also find Fixer Upper on HULU or Sling TV, which are both streaming services that people use as alternatives to cable. The HGTV app on ROKU has every episode of Fixer Upper also.
Watching Fixer Upper for free is easy as heading to the HGTV website. There you'll find whole episodes, clips, and other great content to satisfy your craving for that farmhouse chic styling.
What are Chip and Joanna Gaines doing now?
The reason the Gaineses gave for ceasing production on their show at the height of its popularity was simple: they wanted to spend more time with their family. The announcement came at the perfect time, too. Not long after the show ended, Joanna Gaines discovered she was pregnant. The couple welcomed a new baby boy, their fifth, in June 2018.
Joanna Gaines' social media accounts prove that she's spent the last year enjoying her family just like she wanted to. But it's not like Chip and Joanna just sat around on the porch for the last 12 months. They were recently spotted promoting a house they built from the ground up in Waco. No doubt there will be more of them in the future – maybe it'll be the basis for a show on their new Magnolia Network? We can only hope!